[smartads] This morning kind of started twice for me.  I got up around 0638 and was going to stay up and even almost opened the store.  As I was in the process of doing these things a sudden urge to go back to bed hit me and I obeyed that urge.  I didn't get up again until 0832.
Don't forget to click on the pictures to get additional information on them.
Initially this morning I thought I'd be stuck in LolyKat because Lita had a headache and wanted to go back to bed.  I suppose the only problem was that she was hungry because after she ate, her headache was gone and she stayed in LolyKat and I got to come in to the computer.
I'm in here trying to finalize things from the domain transfer.  I have 5 posts that seem to have disappeared and we have to figure out a way to recover them, but I think we've got that covered.
I'm in the process of doing a lot of things to improve the website for y'all and for me.  It's going to take a little time, but I hope to have most of it set up before I leave for vacation at the end of April.  I've got a couple of people helping me, one a lot more than the other, but I need a lot of help evidently.  One guy, my new host guy Rich, is really opening my eyes to a whole new blog experience.  I have renewed enthusiasm for the website now instead of the blah feeling I've had recently.  As far as the website goes, I think things are only going to get better for all of us.
Rain Days = 13
See I told you we had those missing 5 posts covered.  They are all back on the site now.  I did end up losing a few comments though and I could not recover them.  I did save one of them, but only because I had already copied it to the Almira Garden Hotel comments ahead of time.  It's the one from Mark G (if you go there to look).  I welcome comments from people that have stayed at any of the hotels listed or any hotel in Calbayog really.  Actually any hotel, restaurant, tourist attraction or anything noteworthy that you've experienced in the Philippines I'd be interested in hearing about.  I've already got places for the hotels and restaurant, but I've been thinking about making a place for other experiences people have had in the Philippines that others could benefit from.  Maybe a Page called Readers Philippine Experiences (or something like that).  I'm open for suggestions on a title for that or other ideas you'll may have that you'd like to see on this website.
As I take these notes, I'm out in LolyKat and I just finished cutting up some more vegetables.  Lita is cooking them in a pressure cooker with some chicken.  It's 2:12pm right now, so I figure by 2:45pm, it will be ready to eat.  I think there is enough in the pot for 4 or 5 bowls of food.  I doubt I'll eat more than 2 of them today.  Maybe 2 bowls tomorrow and then if there is any left over, I'll have that the next day.
Holy Cow!  I think a 'close to a' miracle has happened.  I just got a picture of Chatty.  Actually I got 3 of them and the feature picture above was the best of the 3 in my opinion.  Remember people she is only 15.  One of the gay guys here helped her to get dressed up.  I must say that he did a very good job.  She is going to her Jr Prom.  She's a little nervous about it and of course she doesn't like the pictures, but Titing insisted on having a picture of her for memory sake.  I will put the other 2 pictures in future posts.
It's Friday night and I'd like to drink some Red Horse tonight, but it will probably end up being tomorrow night.  I just want to get 1 liter, I'm not out to get drunk or anything, just drink a little beer.
Because of the domain transfer and the problems that came up, I am a day behind in posts again, but I probably will get caught up over the weekend.  Because of my renewed enthusiasm about the website, it shouldn't be a problem.  Even though there will be another 12 hour brown out tomorrow, I still think I can catch up.
I did make a few changes to the front page of the site.  They are minor, but noticeable I'm sure.  It was my attempt to help out the people that have been telling me that they are having problems seeing all the information when reading.  I hope it worked for them.  The major changes coming up soon may cause more problems, but I hope to be able to have a smooth transaction.  All of y'all that have had a problem viewing some of the site, please let me know if it's okay now.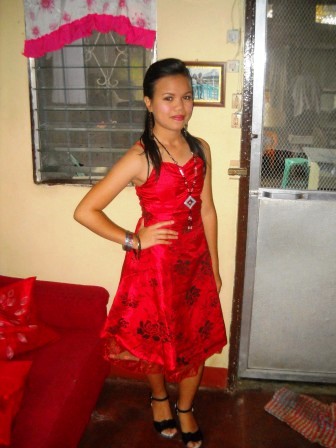 Salamat, Paalam
Useless Knowledge:  The kidney consists of over 1 million little tubes, and the total length of the tubes in both kidneys runs to about 40 miles.