DoLE Takes Over Labor Row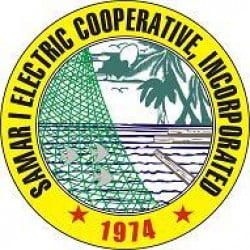 [smartads]
To avert a Samelco I strike this week (DoLE) has assumed jurisdiction over the labor dispute in the Samar Electric Cooperative I (Samelco I) in Calbayog City.
Labor Secretary Rosalinda D. Baldoz issued on Friday an order certifying the labor dispute for "immediate compulsory arbitration" by the National Labor Relations Commission (NLRC)
"Any intended strike or lockout or any concerted action is automatically enjoined. If one is already taking place, all striking and locked out employees shall, within 24 hours from receipt of this Order, immediately return to work and the employer shall immediately resume operations and readmit all workers under the same terms and conditions prevailing before the strike," the order stated.
Both the management and the Samelco I Employees Union, who received copies on Saturday morning, welcomed the order.
"We are happy with the Secretary's decision. There will be no work disruptions on Monday," Rafael B. Payod, a member of the board, said in a telephone interview.
The utility filed on March 4, 2013, four days after the union filed a notice of strike, a petition requesting Ms. Baldoz to assume jurisdiction over the labor dispute.
"The Secretary's order is much welcomed by the union since the management has no other choice but to present their counterproposal during arbitration. Our CBA (collective bargaining agreement) proposal is deemed approved," Samelco I Employees Union President Divina Gracia C. Balite said in a separate interview.
The management has refused to recognize and negotiate with the union for a CBA despite a DoLE certification affirming the union as the sole and exclusive bargaining agent.
Please continue reading at the link below