Calbayog Fruit Vendor Arrested in Buy-Bust
[smartads]
CAMP SEC. KANGLEON, Palo, Leyte – At first glance, Danilo "Jack" Casaljay is just an ordinary fruit vendor, selling grapes, apples, mangoes and other foodstuff and is usually seen either at the bus terminal, public market or downtown Calbayog City.
But Jack has other business sidelines, while illegal, albeit a lucrative one. He is selling a different kind of fruit, one that does not come from a tree. It was purely white and in crystalline form, but instead of nourishing the body, it destroys not only the body and mind, but one's whole being.
Days after receiving intelligence information on Jack's nefarious activities and placing him under casing, surveillance and test-buys, the Anti-Illegal Drugs Special Operations Task Group of Calbayog City Police Station arrested him in a buy-bust operation on Monday afternoon, thereby putting an end to his illegal deeds.
Eastern Visayas top cop Police Chief Superintendent Elmer Ragadio Soria disclosed that Casaljay was nabbed by police operatives at Purok 2, Brgy. Obrero of said city after selling "shabu" worth P500.00 to a poseur-buyer.
The suspect, 35, residing at Purok 3, Brgy Capoocan also of Calbayog City tried but failed to elude arrest and was collared by the police team led by Police Senior Inspector Aaron Raymond Elago. Aside from the illegal drugs, also seized from the suspect is the P500.00 bill buy-bust money with serial number CG512226.
Please continue reading at the link below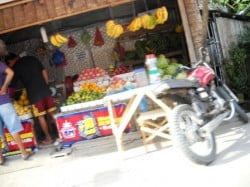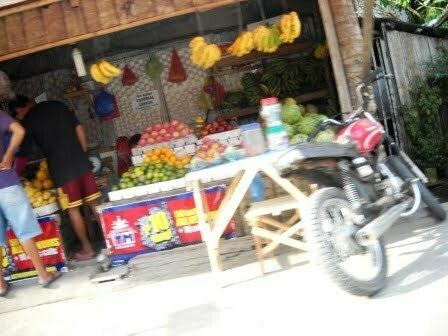 http://www.samarnews.com/news2013/feb/c541.htm
UJ Says: Just like anywhere else in the world I guess.  People trying to make money and really don't care how they do it.  This is NOT the fruit stand that is mentioned in the article.