Calbayog City Launched A Child Code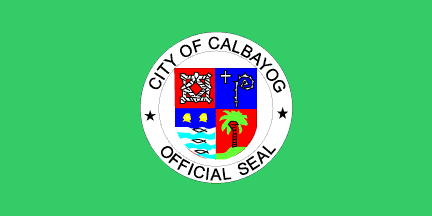 [smartads]
Calbayog City, Samar, October 31, 2013 – The Local Government of Calbayog through the City Council for the Protection of Children (CCPC) conducted yesterday morning a culmination program in connection with this year's National Children's Month.
The program held inside SOS Children's Village was highlighted with the Launching and Signing of the Calbayog City Child Code, State of the Children's Report, and the proclamation and awarding of the Child Code Cover Layout winners.
This program was participated in by schoolchildren from Carayman, Bagacay, and Capoocan, and other children taken care of Balay Consuelo Foundation and the SOS Children's Village.
Honorable Ann Sabi, SP Chairman for Committee on Children's Welfare, in her message, lauded the event and referred it a milestone in the city's local governance. She said that with the child code, the rights and welfare of our future leaders are now safeguarded.
Honorable Sabi also thanked the members of the CCPC whom she said are advocates for children's welfare who showed high dedication to the realization of the said code.
The code, she added, will now better protect the children from harm and danger, provide their basic needs, and mold them into becoming productive members of the society.
Meanwhile, Mr. Cesar Ventures, the Chief of Staff of the Office of the City Vice-Mayor, conveyed a message from Honorable Diego Rivera.
He said the creation of this code which the city will now adopt is intended primarily to the promotion and protection of children.
This code, he added, provides a basic guide, a concept and a strategy that will advance the interest of children.
"A child is one of the most important assets of our nation". This was Mayor Aquino's introduction to his message which is a phrase from the Article 1 of Presidential Decree 603.
Guided by this law, Mayor Aquino said that in his administration, all efforts are exerted in order to show their concern to children, enhance their welfare, protect their rights, and provide them opportunities of a better life.
He mentioned the launching of this city's child code, the implementation of curfew for minors as well as his draw-and-tell/story telling with in-school elementary children as some of these efforts.
Mayor Aquino likewise expressed his congratulations to Sangguniang Panglungsod headed by Vice-Mayor Rivera in their successful formulation of the code that protects the rights and welfare of children.
This program ended with the awarding of winners of the Child Code Cover Layout.
A student from Malajog Elementary School, Tinambacan District this city named Kathleen Anzano got the first prize, and her piece is now used as cover of the Child Code's hard-bound copy also signed yesterday by Mayor Aquino.
Other personalities present in the program were City Social Welfare and Development Officer Mrs. Betty Jane V. Arnejo, City DILG Director Mr. Zino Llarinas, City Health Officer Dr. Sylvia de Guzman and Parole and Probation Officer Mrs. Myrna Tecbobolan.
This year's celebration of the National Children's Month is anchored on the theme: "Kahirapan Wakasan, Karapatan ng Bata Ipaglaban!"