Annual Alien Report in Cebu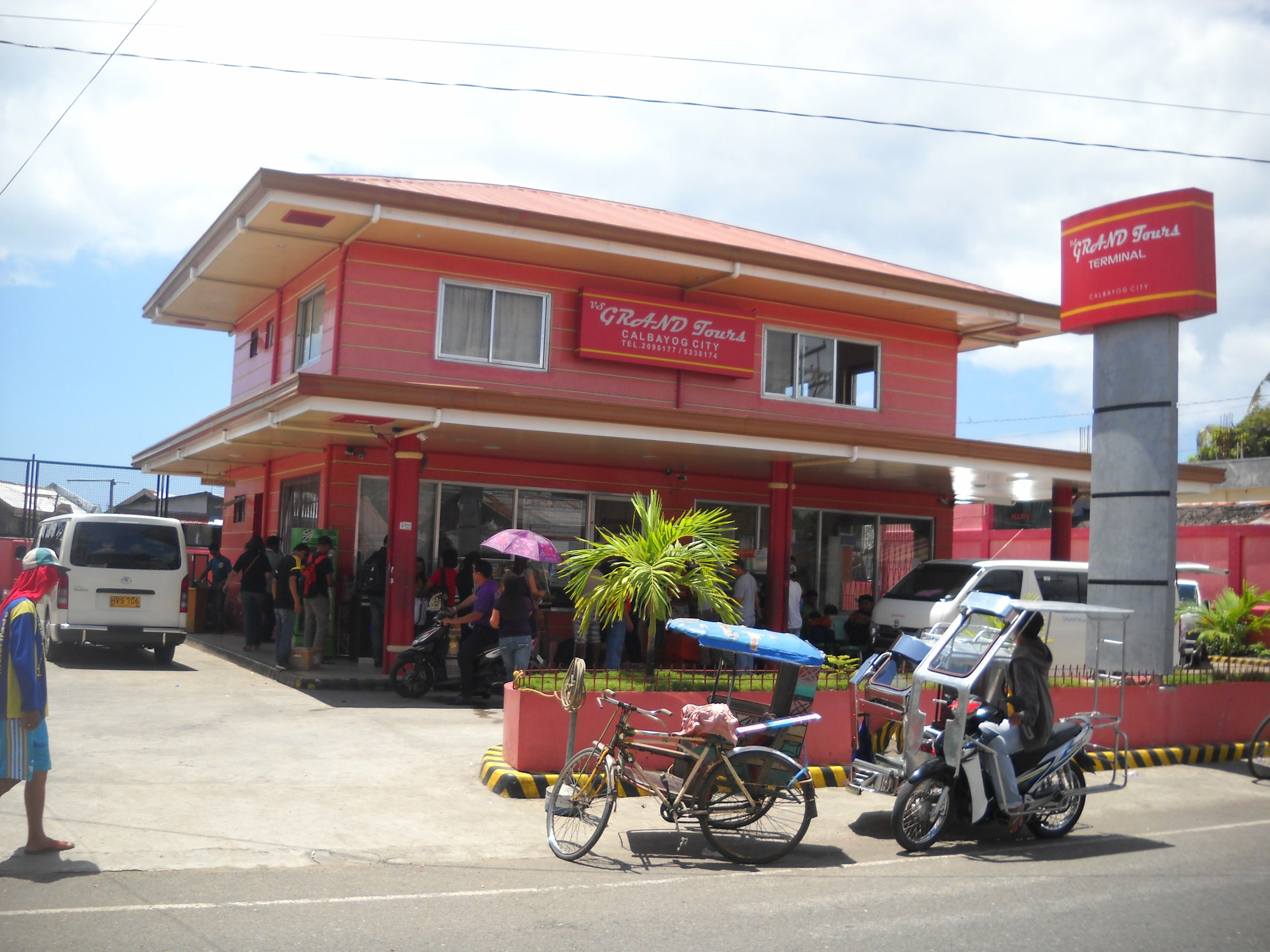 Hopefully something close to an old fashioned Air Force Trip Report Annual Alien Report in Mandaue City Cebu, originating and returning to W. Samar.
Legend: AT Awaiting Transportation – TP Transportation Provided – TD Temporary Duty
19 Feb 2014
0720 AT Tarangnan W. Samar
0730 TP Depart for Catbalogan P100
0845 AT Arrive Catbalogan
0900 TP Depart Catbalogan Grand Tours new bus P600+
1100 AT Arrive Tacloban
1110 TP depart Tacloban via Grand Tours in back row of Hi Ace Van P300
1230 many, many wild twists and turns later AT Arrive Ormoc Leyte
1330 TP Depart Ormoc Leyte on WEESAM catamaran ferry P1200
1640 AT Arrive Pier 3 ( I think) East coast of Cebu
1645 TP Taxi to The Ancestors Pension house P100
1755 TD lodging P1700/nite, 2 nights
20 Feb 0750
Walked to Bureau of Immigration from hotel
0805 TD process paperwork, No receipt for last year available total cost of report P2620. Could have had normal P310 but did not know of an affidavit of missing receipt
0930 AT depart BI shopping next, purchase tickets for Supercat P675 Each 21 Feb
0400 AT awaiting transportation to Pier 4 Supercat ferry
0400 TP depart for pier via Taxi
0410 AT arrive Pier 4 P100
0530 TP depart on ferry, short time later wind is up and seas are very rough endured that for hour or so untill sailed into leeward side of islands outside of Ormoc. Fairly calm rest of way to Ormoc Leyte. It was so rough, they were passing out barf bags.
0830 AT arrive Ormoc.
Supercat run by 2GO travel, got hustled on board a 2GO bus to Tacloban. only too late discovered the bus was "Ordinary Fare" even tho they had told my wife the trip would take only 2 hours. After many stops including 30 minutes for a flat tire as a result of bus overloading and bald tires.
Warning! Don't trust 2GO! Every word out of their mouth was a lie! After one such stop, as the driver let off the brake pedal, another Prima Donna yelled PARA, so 15 or 20 feet later we rolled to another stop. Talk about selfish! P150 each
1130 Arrive Tacloban, make way to Grand Tours Terminal AT
1200 TP Depart GT terminal via new GT bus. P300 Driver has music playing on PA system as loud as it will go. Measure 85db with 92 DB peaks. 2 hours of that later..
1400 AT Arrive Catbalogan GT Terminal, proceed to pier 2 van and jeepney terminal.
1500 TP depart Catbalogan P100
1600 Mission complete!
Some notes on our hotel in Mandaue Cebu.
First off, it was self described as a pension house, to wit: The Ancestors Pension Corner ( sorta) C.Ouana and P.Burgos Sts. Centro Mandaue City Cebu.
The Bureau of Immigration is almost straight out the door and maybe a 10 minute walk. They have rooms ranging from P700 to P2500 ( 2 occupancy) and P250 for additional guests.
We stayed in room 106 which was right at the top of the stairs and cost P1700. It was more than a room, it was probably considered a suite ( whatever the difference there is).  I was impressed.  It was probably the nicest hotel room I've been in quite a while. More especially for the price!!
Some contact info: Pension@ancestors.ph www.ancestors.ph (032) 346-4357,..8,..9. Sun 0933-629-1865, Globe 0906-364-6469.
One special note:  They have WIFI in every room.  It looked like they had a WIFI router just outside every door, and the speed was very nice.  Not like many places I've been that advertised (free) WIFI.
Notes on the visit to the BI in Mandaue.
It's kind of a small place, so don't be looking for any large building.  If you do stay at the Ancestors, you will find it on the right side of the street just a block or two from the hotel. You'll see a fairly major street farther down than the BI and you'll probably expect to see the BI on the corner but it's not.
When you arrive, you might as well stop and get your photos done if you didn't bring any with you. They'll tell you that you need 4 but the BI only used one.  Well, guess it's good to have a couple spares. Probably 4 is if you're getting a visa of some kind. You'll have to sign in at the door.  Go inside and proceed up the stairs, get your form and fill it out.
For a simple annual report for one person, uncomplicated, you'll fill out only about 2/3 of the front page of 2 sheets, front and back.  Be sure to sign it.
You WILL need the receipt from last year, most especially if that was in Calbayog or somewhere besides Mandaue. I didn't have mine. Couldn't find it at home. There was someone there though that had about the same problem but he had some kind of affidavit from his previous office that attested to the fact that he had paid his fee. Without either the original receipt or such affidavit, you will pay a penalty fee of P310, plus P200 per month, plus the P310 normal fee for this year.
Not likely you'll not have it next year. I do not know if they can or will research next year, to find that you did pay it there this year. My guess is no, but I'm naturally pessimistic and/or paranoid. Your mileage may vary.
Gary Corell