[smartads]
Preview from Last Post
So for our trip to Texas from the Philippines we are in Guam right now.  We just finished getting Lita's dependent military ID card renewed and are now waiting on a flight at the passenger terminal to head in the direction of Texas.  We already missed out on one flight going through Kadena and the flight going through Hawaii got postponed, but at least it's still going the next day.  I'm out exploring Andersen AFB on foot so I won't get too bored just sitting at the terminal.  Just hoping that all goes well so we can catch that flight from Travis to Kelly leaving the day after tomorrow.  You can check out the last post HERE.
Heading for Hickam
It's the next day  now (my how fast time flies in a blog) and we just found out that there are 48F seats on the flight going through Hickam to Travis.  The chances of us getting on this flight are very good, especially since at the moment I am the highest rated Cat VI in the system here.  There are only 3 days left before our 60 day sign up expires.
Yes we got on.  It is an approximate 8 hour trip from Guam to Hickam in the C17.  Some FYI for anyone traveling on a C17. While waiting for takeoff, water drips down.  It drips down on the seats where we sit.  Not a lot of water and not at every seat, but it was at where I sat.  It tapers off a bit after take off and eventually stops.  Oh and if you can afford it, get one of those inflatable air mattresses for traveling.  A retired Chief had one and he and his family slept on that thing during the flight.  It looked nice and comfy and there was plenty of room to put it on the floor in front of them.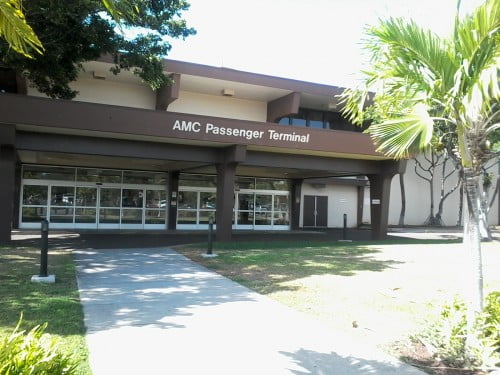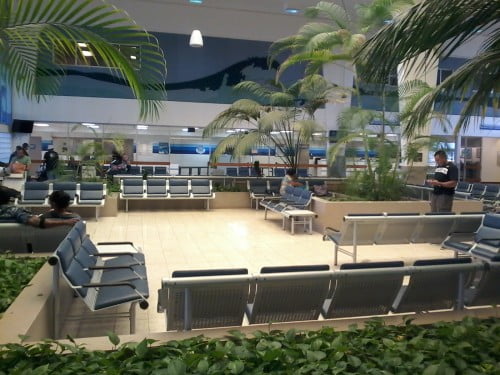 Arriving and Deciding
We did make it to Hickam without incident.  We arrived around 0800 and were not suppose to be departing for Travis AFB until around midnight.  So that gives us about 16 hours to look around the terminal.  It's not so big and takes more like 5 minutes to see it all.  It is our first time in Hawaii, much less at the Hickam terminal.  Although the flight we came in on is destined for Travis, they have a required layover in Hawaii, presumably for a crew rest.  Now there is a flight leaving from Hickam later tomorrow that is going to Kelly (our final destination), but we would have to give up our guaranteed seat on the flight going to Travis and take a chance on getting a seat on that flight.  I don't think so.  Besides, I think that flight is the one we will be trying to get on at Travis when it gets there later.  If we don't get on it at Travis, we can still wait on another one.  At least we will already be on the mainland and closer than here.  I have already changed our billeting date at Travis to a day later to adjust for the delayed flight.  We just need a chance to shower (and me shave) and get some sleep laying on a bed instead of a chair or on a floor.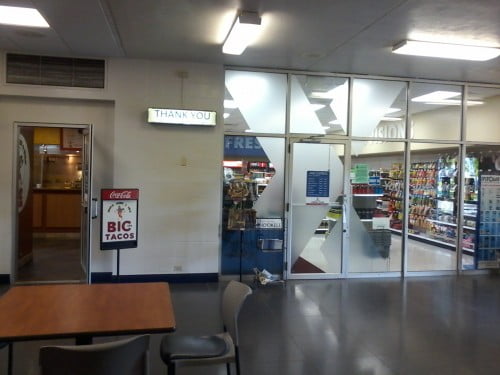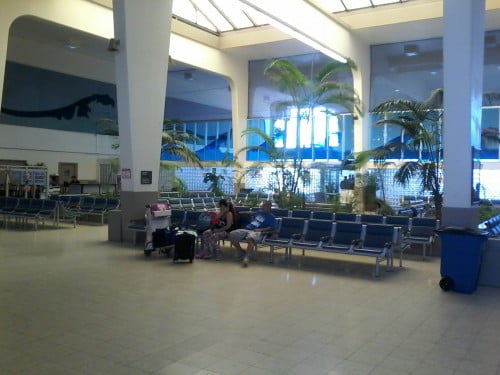 Big City Taco
There is a small Mexican restaurant here in the terminal.  I want to call it Tex-Mex food, but maybe they call it Haw-Mex food here, I don't know.  Whatever they call it, we liked it.  The menu is not very big, but the food was good.  And not just because we were so hungry either.  I got a breakfast burrito ($7) and Lita got 2 breakfast tacos ($5).  Another thing that stood out to me about this place is that when they ask if you want 'hot' sauce, it is actually hot.  They have 3 levels (mild, medium and hot) and each one actually has the correct warmth to them.  I don't know about you, but normally when I ask for 'hot sauce', I get something that's more like a medium, at least to my taste.  I personally think the food was worth the price and I'm pretty close to a cheapskate.  I told the owner there (he was doing the cooking) how much we liked it and that I think later, my wife would be ordering nachos.  I think I 'might' try something else on the small menu they have, although the breakfast is served all day.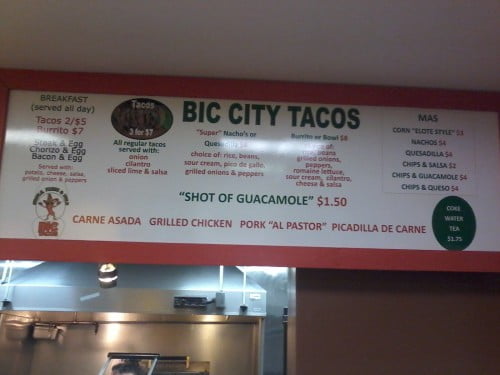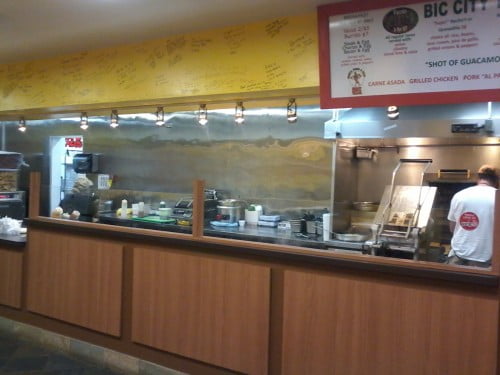 Touring, Exchange Options and the USO
They have an hourly free shuttle that stops out in front of the terminal.  It goes all over Hickam so if you want to take a look, that seems like a good option.  I did not check to see if there was more than 1 shuttle though, so I'm not sure if the trip takes only 1 hour.  Most likely there is only 1 shuttle, but ask to be sure.  You wouldn't want to miss your flight.  We did not get on the shuttle, because Lita didn't want to and I didn't want to leave her there alone for so long.  The USO at the terminal gave me that information, so check with them.  I also asked the USO about currency exchange.  They do not have one at the Hickam terminal.  After some checking, the USO people found out for me that the closest currency exchange was at the international airport.  Too far for me.  I guess those few pesos in my pocket (about P1500) will have to wait.  We can just use it when we get back to the Philippines.  Or if it really becomes necessary for some reason, I know that Bank of America (my bank) will exchange them for me.  I asked and the USO people said that they might just consider getting a currency exchange there.  Makes sense to me and they can make a little bit of money in the process.  Of course the USO, although small, has pastries and coffee for donations only and a little area for viewing their big screen TV.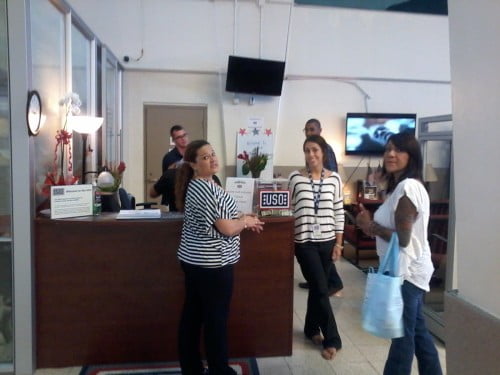 What to Expect in the Next Post
So do we get out at our scheduled time or is there yet another delay?  If we get out will we make it to Travis in time for the flight to Kelly?  Heck after we get to Kelly, how are we going to get to Belton? We can't tell anyone when we will be arriving, because we don't know.  What in the world are we going to do in that case?  We don't have that much money left and it's only the 29th of the month, still 3 days until the first and payday.  We did figure it out and mostly thanks to my kidney sister.  If it wasn't for her, we probably would have put some one through a lot of trouble and just caused more problems for ourselves.  That an other information in the next post.  I hope you will be there to read it.
Salamat Y'all