[smartads]
For awhile there I was feeling like I did not want to continue the blog.  I was getting so few comments I wasn't sure if anyone was actually reading.  I didn't have a program to tell me if anyone was either.  The last one I had was slower my system down so I had to delete it.  This dang thing is slow enough as it is.  I found another plug in that so far does not seem to be a problem.  I think I'm going to have to make a little change though.  I have been thinking for a long time that I should be doing shorter posts, so I can get more in.  I know that there are y'all out there that like the longer posts and perhaps I will continue to do some.  Y'all should know by now that when I start rambling, I could put in a couple thousand words if I don't curtail it.
I'll be putting in whatever pictures I have not already shown to y'all.  I won't promise that they will be in sync with the post though.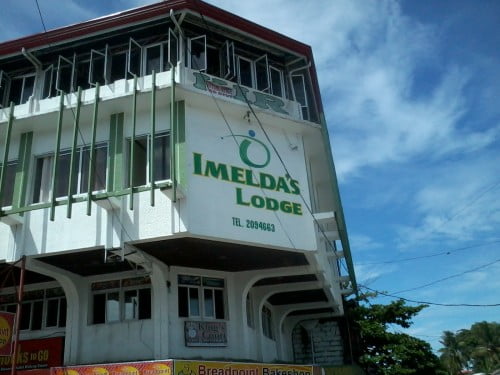 What this post is going to be is what we finally did to take care of our Visa problem.  If you remember we were going up to Clark and failing to get on a Space A flight.  It wasn't all that bad though, because we did learn some things and got to get away for awhile.  I did get to hang out on Fields Ave for awhile and get to eat a large sandwich that was not a Filipino sandwich.  I'm talking like a hoagie.   Definitely going to have to go back there again on the next trip there.
Okay John curtail the post.
This posts dates back to 22 August, the day before we bought our airline tickets.  Normally I would not start the day before, but on that day we had an unscheduled 14 hour brownout.  We lost the lights around 10:20pm and they did not come back on until 12:20pm the next afternoon.  Actually recently we have had a lot of brown outs and at least 2 of those were in excess of 12 hours.  In the past week, we have had at least 7 brown outs for a total of about 28 hours of no power.
Back to the story.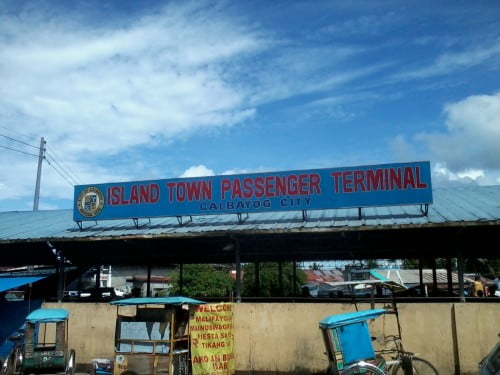 So we needed to be out of country no later than 27 Aug or our Visa would have expired.  We had heard that even if it did expire, it would  only be a small fine when we get to the airport when we do eventually leave, depending on how long it was when we left.  We decided against that though because there were other stories of large fines and also of  being ejected from the country and we did want to take a chance.
On 23 August we reserved a flight from Clark to Hong Kong.  Why from Clark you may ask.  Well after figuring it out, it was about P7000 less to leave from Clark, instead of Tacloban or Calbayog.  Even when the fee for the ferry and the overnight stay at the hotel in Angeles was added in the mix.  I don't know why, but I checked it 3 times to be sure I didn't make a mistake.  We sure were not looking forward to the long bus trip, again, but to save P7000, we determined it was worth it.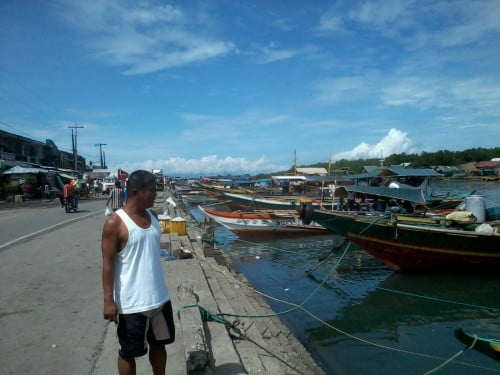 The only place in the city to get the Cebu Pacific tickets and be able to pay the prices (or less) that you find online is at the Sky Horizon office.  As it turns out the lady in the office saved up about another P200.  Good for me.  Of course while we were waiting for the ticket to process, the computers went down.  Now this next part is some class.  Instead of us having to wait until the computer came back up, the lady told us that she would deliver our paperwork to us at home after she got off work.  That's something I've never heard of happening in the US.  She said that she would be at our house between 6:30pm and 7:00pm.  And she was.  She arrived at 6:45pm.  Everything is cool.
The next day, 24 August, I was at Mercury Drug and someone said hello to me.  He introduced himself only as Tom and I had to figure out later which Tom it was.  I eventually did.  It was Calbayog Tom.  He did confirm that I was corrected a few days later.  We didn't get to talk much at the time, but I hope to be able to some other time.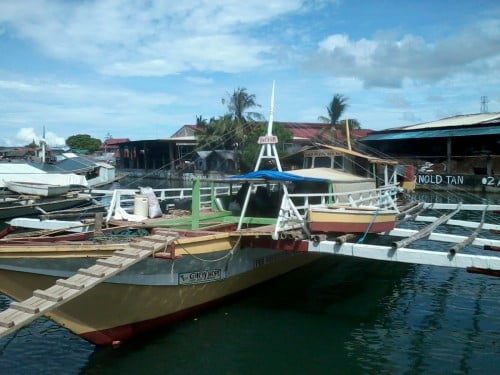 In fact I'd really like to have a weekly get together someplace downtown for expats.  I suppose that everyone won't be able to show up all the time, but it would be nice to have a place that we could all meet and have a decent time.  It's also a good way to meet any new expats coming into the area.  So if anyone of y'all living here read this and know of a good spot, please let me know.  Gary B., will be moving to the area in a couple of months and he also would like a good place to met.   He will be living in San Joaquin and he says he could make the trip to the downtown area on a weekly basis, so I suppose everyone else should not have a problem, since most likely you will not being living further away than that.  Besides, it would not be a mandatory meeting anyway, just a place to meet and we can always head to another place afterwards.  Y'all let me know of any ideas on that and I'll spread it to all that read this blog.
In the next post I will begin with the beginning of our trip to Angeles and the flight to Hong Kong thereafter.  I'm trying to do what I said and make these posts a bit shorter, although I did eclipse 1000 words.
Salamat, Y'all