[smartads] This is one of the slides at the kiddie pool at the Marju Krisel.  The slide is not very fast, but I figure that as long as the children are having a good time, that's all that counts.  If this slide were fast you can trust me that Raven would not be holding his hands up in the air like that.
21 Jun – Hits @ 0132 = 551999.
Should I try to write a book?  People keep telling me that I'm a good writer, but I never thought of myself as a writer.  When you hear it enough times though, you start to believe it.  Even if I came up with an idea and material to write a book, I wouldn't know how to proceed from there.  I guess that I going to have to do some research on how to get started, if I'm going to do it.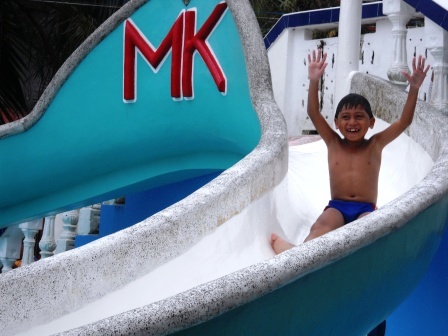 Man I thought the other days were boring.  This is the worst, most boring day yet.  It's almost 2:00pm and I have yet to do a thing or have something happen that is worth writing about.  I'm just watching TV, checking the blog and playing Plants vs Zombies, that's it.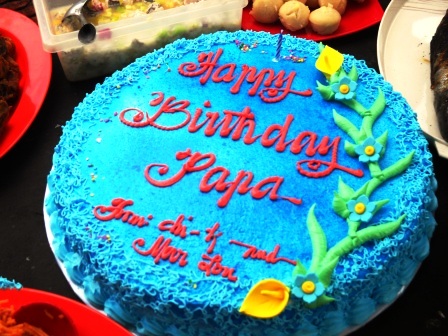 I did make some stew today and it was delicious, again.  I think it's the jalapenos that I'm putting in there.  But it could be a couple of other things.  Pretty soon, probably within 2 weeks, I hope to have all the ingredients that I have discovered to make great stew, all at the same time.  I'm hoping that they have it all in Tacloban and we still have the plans to go to Tacloban as of today.  I think we will be going on Monday, 4 July.  The 4th of July is nothing here, but I think I will buy some of the hot dogs I can tolerate here, Pure Food, and have grilled hot dogs on the 5th here.  That will make it the 4th in the US, so I'll be right on schedule.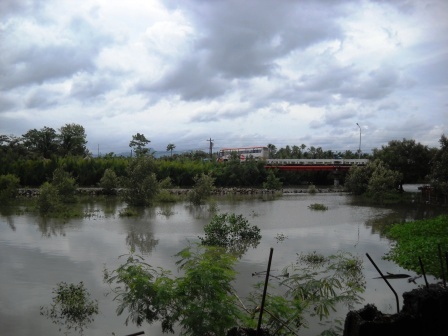 It's about 6:00pm now and it's still very boring.  It's starting to rain and they are big rain drops.  We've got one typhoon leaving, one arriving and one on the way after that.  We are not expecting anything out of the ordinary for a typhoon though.  We just don't feel the full power of the typhoon being so far from the open ocean side.  Now don't get me wrong, we do get some pretty strong wind and plenty of rain, but not really any destructive weather.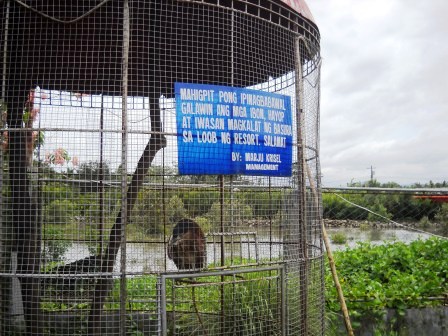 Lita and I just covered an old table that is now in LolyKat.  She cleaned the table then we covered it with some papers.  On top of that we put a potato sack that we cut long ways.  Then, after we taped all that down, we put a table cloth over it all.  It looks pretty good for an old plastic table.  Lita had me put our Buddha in the center.  She's hoping that Buddha will bring her good luck and a windfall of money.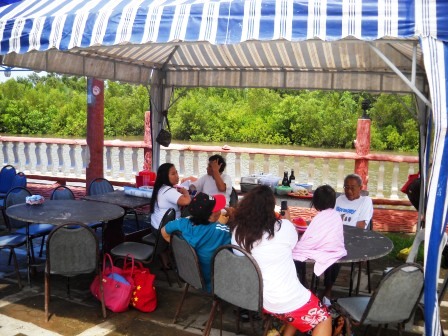 Also today someone, not me, moved the cooler inside LolyKat.  Now we don't have to take the drinks out of it every night.  It will be inside and when no one is here, there is a lock for the door.  I think J and Emey are the ones that moved it in there.
Someone from Cainta Rizal did a search on "Philippine anti-corruption website".  I don't think there is a website like that, but on the front page of the blog I have a site that tracks the promises made by President Aquino.  It tracks them, keeps them up to date and/or tells of projected completion dates.  It is under Blogroll and is appropriately called: Aquino Promises Tracker".
Someone from Germany got a "page not found".  I wish everyone would let me know about those when they happen.  Just leave a comment to let me know what you clicked on when you have it.  I will do my best to fix the problem.  I try following it, but when I click all I get is the "page not found".  All I need to know is what you were searching for and which page came up.  I think I should be able to figure it out with those 2 things and maybe fix it.  If I can't fix it, I'll delete or change the link, whichever is more feasible.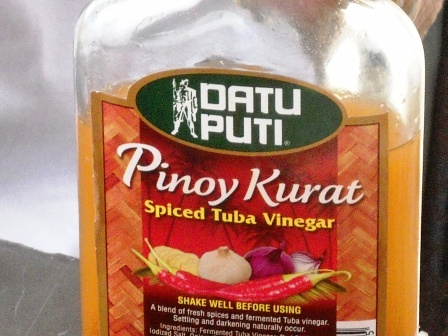 So far there has been no takers to start a Yahoo Fantasy Football league.  The league is actually already formed, I'm just waiting for at least 3 more players, besides myself.  The name of the league is: UJ's  Blog Blobs.  It is not published because it is exclusively for people who read this blog.  I would have to give you the information to get in to it.  Like I said before, it's just something extra in case someone wants to do it.  It is a simple league with a simple scoring system.  I'm just trying to create more conversations in the comment section.
J forgot that he had to go to school today, I guess.  He wasn't able to bring that "1 speed" fan back to the repair shop.  He'll probably do it on his next day off school, which is Saturday.  Hopefully they will be able to turn it back into a 3 speed fan.
I signed up for another Fantasy Football draft that will take place at midnight tonight.  This will be my 4th draft so far this year.  As I don't plan to get into the fantasy football hot and heavy as I have been recently, I probably will only have 1 more this month after this one.  Maybe 5-10 in July and the remaining 20-25 teams in August and September.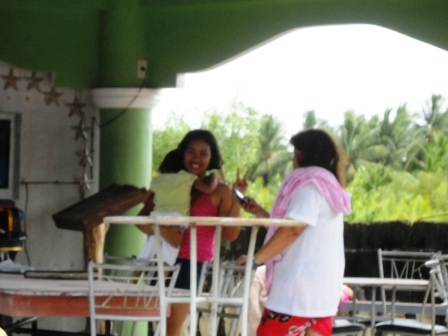 J just informed us that he needs some pictures for a poster he is making at school.  He wanted to know if we had some magazines and he would just cut the pictures out of there.  We don't have any.  It's 9:30pm and this is the first he has said anything about it.  He'll just have to buy a magazine in the morning before class and cut those out.  Just like some of the American students, waiting until the last minute to do schoolwork.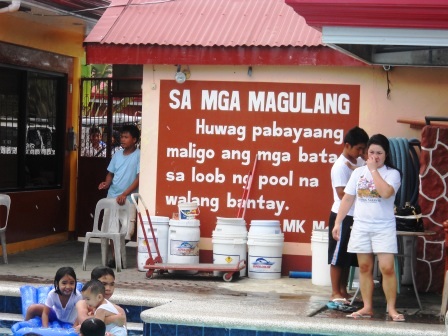 I just finished that fantasy football draft and I think I did pretty well.  I missed out on a couple of players I wanted, but I'm hoping I figured out a way to even things out.  Of course even if there is a football season, no one knows who will do what.  All we can do is base it mostly on the performances of the previous year, plus a little bit more information.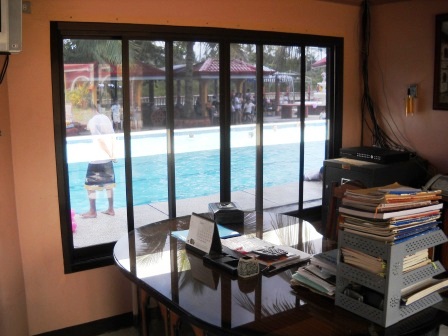 Talk with y'all tomorrow.
Salamat, Palaam
Today in Philippine History
Pedro Paterno – autonomist/traitor
1899 – During the Filipino-American War  (1899-1914), Pedro Paterno and Felipe Buencamino, "autonomists" dubbed by Gen. Antonio Luna y Novicio as traitors to Philippine independence,  present to the invader North Americans their  "peace" proposals; on the same day in 1900, more than a year after the  imperialist United States invaded the fledgling Philippine  Republic, Gen. Arthur MacArthur, assigned to be the military 'ruler' of the Philippine Islands by the emerging imperialist United States, plays the propaganda game  by issuing an 'amnesty' decree to the native defenders  and calling  the rightful war staged by Filipinos as 'insurrection' against  the US; only more than a year earlier around May 1898, the Bald Eagle nation through Admiral George Dewey forged an alliance with the Filipino revolutionaries to fight Spain, deceptively promising–along with other military/diplomatic Bald Eagle leaders such as US Consul in Singapore and Hongkong Rounseville Wildman and E. Spencer Pratt–that America will honor Filipino independence; subsequently, Gen. Emilio F. Aguinaldo, leader of the second phase of the Philippine Revolution, will stupidly allow the free entry of American soldiers into the archipelago, allowing the future enemy imperialists forces to position themselves for the Mock Battle of Manila that will wrongly show the world that the colonial Spaniards in the islands was defeated by the US forces instead of by the Filipino revolutionaries.