[smartads] For this post I began on Sunday afternoon, because that is were I left off on the last post.  If you are a little lost, then maybe reading the last post will get you up to speed.  That should not be necessary though to understand what is going on, that would be for background purposes only.
http://en.wikipedia.org/wiki/Oriental_Mindoro
Oriental Mindoro (Filipino: Silangang Mindoro, "Eastern Mindoro"; Spanish: Mindoro Oriental) is a province of the Philippineslocated in the island of Mindoro under MIMAROPA region in Luzon, about 140 km southwest of Manila. The province is bordered by the Verde Island Passage and the rest of Batangas to the north, by Marinduque, Maestro del Ocampo Island, Tablas Strait and the rest of Romblon to the east, by Semirara and the rest of Caluya Islands, Antique to the south, and by Occidental Mindoro to the west.Calapan City, the only city in the island, is the provincial capital.
Oriental Mindoro is touted as the country's emerging eco-tourism destination. In 2005, the Philippines was found to be the center of marine fish biodiversity and the home of the most diverse marine ecosystem in the world, by American biologists Kent Carpenter and Victor Springer. Most of the endemic species in the Philippines are found in the Verde Island Passage between Mindoro island and the main island of Luzon. The passage houses 2,983 individual species of algae, corals, crustaceans, mollusks, fishes, marine reptiles, and marine mammals, based on a study conducted by scientists Carpenter and Springer in 2005.
http://www.islandsproperties.com/maps/orientalmindoro.htm
Hits Sunday night, Oct 16 @ 10:09pm = 1406057=7917
Hits for Monday, Oct 17 @ 0021 (Tuesday) = 1414524=8467
I didn't do a hit count for Tuesday.  I decided to surprise, no, more like shock :Amazed: Lita and not get on the computer on Tuesday evening.  I always get on the computer if it is up so I figured I'd make her ask why wasn't I on the computer or what's wrong with the computer.  It worked.  At 10:17pm last night, she asked me what was wrong with the computer.  Of course the computer is fine and I hope you like the post for today.
Lita got back from church/market/Judith's about 1:10pm.  She bought some pan de leche (milk bread), at least that is what she called it.  I like to try some things and bread happens to be one of them.  I tried it and it was pretty good.  In fact I was thinking that if I had a very large one of those I could make myself a sandwich, if I could get the right ingredients for a sandwich that I like.  Lita's glad I like it and she says she can get it larger, so I may get my wish of that sandwich yet. Around here it would probably end up being a BLT and maybe without the "L".  Of course I can always use the fried potatoes and fried onions like I did this evening for supper, but I'd prefer the former.
I added a couple of links to the Blogroll.  The first is Flavours of Iloilo.  It is a website about enjoying the heart   :Heart: of the Philippines through your stomach.  There are a few interesting articles there and lots of pictures of food.  The second link is Anti-Pinoy.  This site is written by a Filipino guy that basically just tells it like it is, in his opinion.  It has become one of my favorite websites because he thinks a lot like I do.  Of course I don't agree with everything he says, but much of it I do.   He talks about what the problem with the Filipino is, why and what he thinks should be done.  I have already posted 2 or 3 articles by this guy and I would recommend giving his site a view to see the thoughts, ideas and BS this guy has to express. I think that a lot of people feel the way he does, but they don't have the means and/or the guts say anything.  He's definitely not shy about putting his thoughts down in type for all to see and hopefully it will wake some people up as to what is going on with the Philippines.
http://blog.travelpod.com/travel-photo/switdyen/1/1260292794/tamaraw-falls.jpg/tpod.html
Titing and Emei were out front drinking most of the afternoon and early evening.  Their drink of choice today was bourbon. I forget the name of it, but it was one of the cheap version they have here.  I think they started out with Sting and ended up drinking most of that bourbon mixed with the Mountain Dew. Usually it is Tanduay mixed with Mountain Dew or Sting .  They offered me some a couple of times, but I don't like to drink bourbon or any dark colored liquor.  I prefer tequila or vodka if I'm going to have hard liquor, but preferably I rather just stick to drinking beer.   :Beer: They are always trying to get me to try their Tanduay or bourbon.
http://www.asiatravel.com/philippines/puertogalera/mermaid/index.html
On Monday I sat out in LolyKat just to get out of the house.  I brought my glasses and I did a couple of the large crossword puzzles, in ink.   :Who-s-the-man:  I would classify the puzzles I did as between easy and medium, but a lot closer to medium than easy.  I completed them all and only missed 1 letter.  A 5 letter word for 'gray' should have been 'dingy' instead of 'dinty' and a 5 letter word for 'sad song', starting with D-I-R, is 'dirge'.
Heads up Philippine Knowledge: When using the modes of transportation, know the approximate going rate.  In my experience riding, the drivers usually do not offer change unless you ask for it.  I've noticed that the most common way to ask here seems to be non-verbal.  When you give them the money, just sit in the vehicle and they normally with just give you the change because they assume that is what you are waiting for.  I have asked what I owed before and all I got has a shrug in one case and a, "Whatever you want", in another case.  The second case was for a longer than normal ride in a pajak-pajak.  It was from downtown Calbayog to our house, approximately 1 mile.
http://www.maplandia.com/philippines/region-4/oriental-mindoro/puerto-galera/hotels/marco-vincent-dive-resort/
Lita found out on Sunday that the going rate for a round trip of Calbayog-Tambis-Calbayog is P1000 ($23.25) per person.  I also asked Cathy about it on Monday evening and she said the same thing.  So I figure that between the transportation, the eating and the extra's I'm sure to find in the supermarket, we will save a little over P2000 because I will not be going to Tambis with Lita, Grace and Jay on that trip.  Yeah I know, I'm always talking about wanting to go someplace.  My strategy is to get the bills paid faster, so I will be able to go more places later.  I will use that P2000 to pay more on a bill or two. Lita will be stopping by Robinson Mall on the way back for me and I have given her a list of things I want, I even prioritized the list.  Since I won't be there looking around, we won't spend money on what my stomach makes me pick up and put in the basket.  I don't ask for much to get along.  My top priorities on the list are Underwood Chicken Spread, since I never see the Deviled Ham there and canned tomatoes.  The usual sauces, cornmeal and Skyflake cheese crackers round out the list.  See I don't ask for much.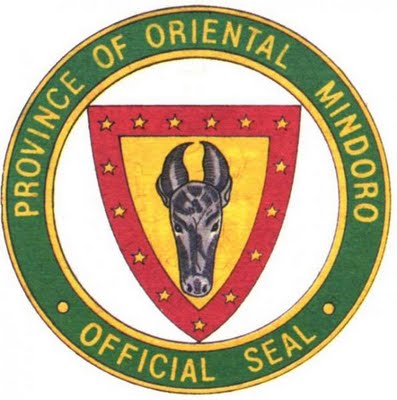 While she is gone I plan to visit downtown and RFM area to take pictures.  Lita doesn't like to walk around just to take pictures.  I'm sure I will be able to recruit a volunteer, without much trouble, to go around with me.  There are at least 2 new restaurants that I need to take pictures of and, of course, the area where Robinson Mall is going to be built (RFM). Maybe I will be able to get closer to the new market and get newer pictures of that also.  The possibilities are endless, as long as those possibilities don't cost any money.
http://www.pinoymountaineer.com/2009/07/mt-halcon-2582.html
On Monday, Lita left for the market around 5:00pm and it started pouring down rain about 5:17pm.  I figured she wouldn't be too happy about that.  She didn't think to bring an umbrella with her because it didn't look like rain, but that changes quick around here.  I was right, when she got back, she was soaked.  She was also tired :Tired: and her foot was hurting.  Jay and I carried the groceries in and, after she went to the CR, Lita went to bed.  After a couple of hours of sleeping :Zzzzzz: , she was fine.
I have a couple of more items to talk about but I'm considering doing separate stories on those, just to get in a little editorial type post.  I want to do a little research on them before I jump into it though.  I've touched on both the subjects before and mostly gave my opinion already, but I've heard recent news on both of them and want to see how the rest of the world views them before doing the post.
http://www.viewphotos.org/philippines/images-of-Bansud-3618.html
You probably noticed the Smiley's that I put in here.  I just added those and thought I'd give them a try for awhile to see if it makes a difference for the website.  You know I like to try new things out to try to improve whenever I can.  :Happy:
Thank you for being patient with me on this infrequent posts.  They will probably continue to be infrequent though unless I get a very eventful day.  The day/days off in between doing the posts have been good for me.  If I am not going to do a post I will still try to get in something so the day will not be for nothing and you will know that I am still around.


http://www.flyphilippines.com/mindorooriental.php
Salamat, Palaam
Today in Philippine History