[smartads] I have been unable to figure out why there are 2 different "official seals" for this place.  At first I thought it was 2 different places because the names are reversed, but I didn't find information to confirm that.  I did notice that in the Philippines it is called Occidental Mindoro, but in Spanish it is called Mindoro Occidental.  Does anybody know the deal with this?
http://www.crwflags.com/fotw/flags/ph-ivb.html
Wow … that makes 4 days in a row that I haven't done a regular post.  The last time I did that, while I was actually here, was back when I had that bad case of gout and barely got out of bed.  I will have to contribute this absence of posts to both boring and laziness.  I probably could have done a decent post yesterday, at the very least, but I talked myself out of it.  I know that this blog is more like, but not entirely, a diary than most other blogs, but I figured y'all got tired of hearing the same old thing about what time I got up in the morning, whether I made stew and how much I ate and about my financial situation at the moment.  Maybe I'm wrong on that and y'all really don't care as long as there is a regular scheduled post.  I don't know the answer so unless I get a lot of e-mails saying different, I'll assume I was right in waiting.  I wanted to wait to do a post when I had some at least semi interesting information.  I have got some pictures, but over 95% of them are of Juvic from the HRM party she went to at the Ciriaco.  I don't want to do a post full of Juvic pictures, so I'll wait until I have more pictures of different things and just post them all together.
http://arya07abra.i.ph/blogs/arya07abra/?p=2
Occidental Mindoro (Filipino: Kanlurang Mindoro, "Western Mindoro"; Spanish: Mindoro Occidental) is a province of thePhilippines located in the MIMAROPA region in Luzon. "Home of the Indigenous Mangyans". Its capital is Mamburao and occupies the western half of the island of Mindoro, on the west by Apo East Pass, and on the south by the Mindoro Strait; Oriental Mindoro is at the eastern half. The South China Sea is to the west of the province and Palawan is located to the southwest, across Mindoro Strait. Batangas is to the north, separated by the Verde Island Passage.
http://en.wikipedia.org/wiki/Occidental_Mindoro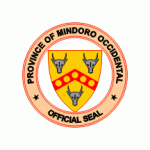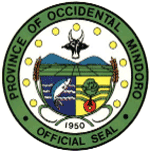 Interesting Sites – Paleonthology
Large snake skeletal imprint on million year old rock:
Location: Montangcob point, Anahawin River, Barangay Poypoy, Calintaan.
In a bend of Anahawin river called Montangcob point, a house-size boulder rests on the river bed, like an island. Etched on the side of the boulder is what is clearly a skeletal impression of a snake. The boulder may be millions of years old.
http://www.cfcfflwwp.org/futureapoiraya.htm
Well let me type in what I have so it won't accumulate and be so much that it would be too difficult to put in a post without getting confused.  Again I will try to remember to specify the day that things happened, but I will also be mixing all data together instead of listing everything separately because a couple of those days would have dang near nothing on them.
13th – Hits @ 0040 = 1375550 = 6995
14th – Hits @ 11:45pm = 1382478 = 6928
15th – Hits @ 11:52pm = 1391558 = 9080
16th – Hits @ 0000 = 1398140 = 6582
http://www.divebuddy.com/divesite.aspx?DiveSiteID=2694
On Thursday I talked with Rick Smith for awhile on Messenger.  We got his Pepsi situation worked out yesterday and he should actually be getting his delivery tomorrow.  Actually on Saturday one of the Pepsi guys told me that he did in fact get his delivery.  I hope that the problem he was having with the other Pepsi distributor is not repeated here.  They were always not delivering his order for one reason or another.  Part of his order is 4 cases of 500ml Pepsi Max which seems is not a popular size around here for that product.  Even the supplier where Titing gets his product from was out.  I'm sure that Titing has made a special request to have some for next month.  Rick graciously agreed to accept the 1500ml for now, since that's the only Pepsi Max that seems to be available from anyone right now.  Maybe he just needed his caffeine fix really bad.  I wonder if things like this will change when the mall(s) get here?  Most likely.  Rick also knows 2 or 3, maybe more people that need a Pepsico order and I was happy to give Titing the order of 2 of those guys, from Rick.  I hope they have the details worked out for all of them to get regularly delivered orders.
http://balance31.blogspot.com/2011/05/occidental-mindoro-green-land-of.html
At 7:50 on Thursday it started raining for the first time that day.  It didn't last very long, but it was welcomed.  I suspect that we will be seeing a little bit of rain everyday for the next few days.  Of course now I know that this is true from when I wrote that down on Thursday.  It is now Sunday and it has rained, just a little, everyday except today, but it's only 12:23pm so the day is not near over yet.  Actually it may have rained a bit after midnight, so that probably counts, but I'm expecting more this evening anyway.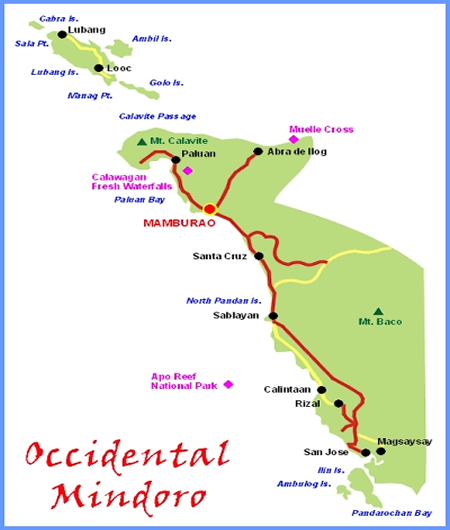 I added a new link under the Blogroll.  It is a website that offers free games to play.  There are many classic games there that we use to play on the machines when I was a kid and a teenager.  Things like Pac-Man, Asteriods, Frogger, Donkey Kong and Mario.  There are like 100 games there, most of which I recognized from back in the day.  I believe you can download them also, so if you like to play the classic games like I do, check it out.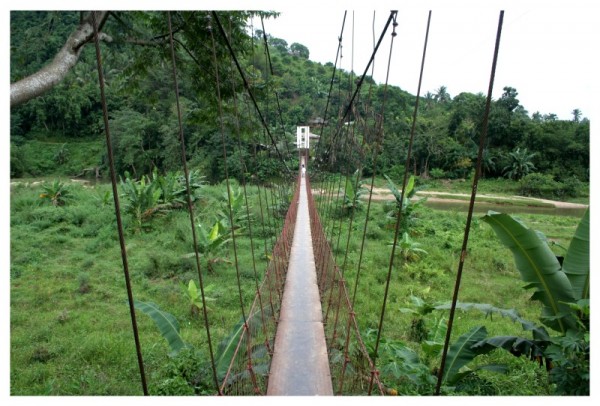 http://www.trekearth.com/gallery/Asia/Philippines/Southern_Tagalog/Mindoro_Occidental/San_Teodoro/
On Friday we had a little excitement down the road towards Calbayog Proper.  It seems that a motorcycle almost  hit a man in the road.  However the motorcycle got so close to the man that his blood pressure must have shot up, because he fainted.  At first everyone thought he actually did get hit, but then, from what I hear, it turned out he didn't.  Some bystanders loaded the guy into a nearby tricycle and I assume he was taken to the hospital, but I didn't follow up.
I heard a story about Cathy and the kids moving to Tambis and after a little digging I got the whole story.  Cathy and all 4 of the kids will be going to Tambis, but it seems to be only for 2 weeks.  At first it looked like that they would be moving there for a lot longer, but Cathy told me just yesterday (Saturday) that it is 2 weeks only.  I'm still not sure of why, but it's probably because they no longer have a yaya to watch the children during the day or do the chores.  Cathy has to do both and she is not use to it, even though she does it without complaining.  I guess most of y'all know that watching 4 children, especially young ones, is a difficult enough task by itself.
http://faithhopebeliefprayersmiracles.blogspot.com/2011/05/churches-in-region-4b-mimaropa.html
Since Jascyl has left, about a month ago, there have been 2 other yaya's here, but neither of them stayed for more than a couple of days.  I didn't even have time to learn their names and only saw the 1st one twice and the 2nd one once.  The 1st one was an older lady, but not so old, but the 2nd one was a young girl, I think like 14 or 15 years old.  I've already told Cathy that she should get an older woman for the kids, one that has had kids and knows how to keep them under control.  These 16 and 17 year old young ladies just get dominated by the children.  Jascyl did okay, but she needed lots of help watching the children and that took away from the jobs of others here, which is not right.  Anyway … I think that Cathy's mother (Bebie) will fund the money to take get a yaya for her later.  Maybe even hire one for her from some of the relatives or friends in Tambis.  A relative I do not recommend, but I don't have much say in the matter at this time.
http://www.skyscrapercity.com/showthread.php?p=66636873
Most of the time since Thursday, and so far today, I have just laid around and not done much at all.  It's time like this that I wish I at least had that pajak-pajak here.  It should be back to us in December.  If I had it here, I could take it out for a spin and take a few pictures of things.  I really would like to get over to the place they will be building the Robinson Mall because supposedly that whole area has changed since my last trip there.  I don't know how drastically it has changed, but probably not too much yet.  Of course in addition to being able to get out, I'd also be getting some exercise and maybe that little 117-123 kilo barrier will finally fall to 87-93 kilos, which is where I think I want to maintain my weight.  That range is like on a flotation device, but as of now, that is the goal, with the target being 90 kilos.
Lita has been by to see Poppa several times during these past few days and I'm sure that after she got out of church today and before or after she went to the farmer market, she did it again today.  She likes going to the farmers market versus the wet market whenever it is assembled.  I'm not sure how long the farmers market will be around, but Lita says it's been here about 2 weeks.

http://www.flyphilippines.com/occmindoro-seacoast.php
Last night, while I was trying to watch TV (but there was nothing good on), Lita asked me to help her with a cord that is used to hang clothes on.  She had an idea to put little knots in the cord so the clothes would not slide down and be bunched together.  She put the knots in the cord after I untied it, then I rehung it.  I made it a little tight, so hopefully it will work without incident.  We hung a couple of things on it, and it seemed okay, but the real test comes during wash time.
Well that's everything in the notes, but it's only 1:07pm on Sunday and since I have already included some Sunday things in here, I'll just wait … well never mind.  I'll just post what I have after putting in pictures.  If anything good happens today, I will just add it to things for the next post.
I hope you enjoyed this post and I will try to do something so I will have a little bit of news to dazzle you with.  I'm behind on the Philippine History, but it will all be caught up soon.
If you put the federal government in charge of the Sahara Desert, in 5 years there'd be a shortage of sand.— Milton Friedman
Salamat, Palaam
Today in Philippine History
Apolinario de la Cruz
1841 – A police force to quell the Cofradia de San Jose, a religious Catholic brotherhood (which later allowed in women) in the colonial Philippine islands judged as subversive by the abusive Spanish friars, is formed, co-founded by Apolinario de la Cruz (Hermano Pule), a frustrated priest, with thousands of members of the Cofradia eventually meeting a tragic end after a more powerful military force is subsequently called by the Governor-General on prodding of the abusive Spanish friars to suppress the ensuing rebellion of the brotherhood, with dela Cruz and some of his aides eventually getting caught and executed.
1719 – Spanish colonial Gov.-Gen. Fernando de Bustamante  y Bustillo is murdered in his palace by a mob led by crucifix-carrying Jesuit friars in the Philippines; Bustamante had earlier introduced reforms after discovering great irregularities in fund management of the royal treasury, a move that angered high officials who were provided refuge by the friars; the murders of de Bustamante and his son who came to his defense, as well as the crimes of corruption in royal treasury management, were never punished.
Jose Abad Santos
1911 – Future Filipino Chief Justice under  colonial American Occupation and World  War II martyr
 Jose B. Abad Santo
s passes  the Bar exams, enabling him to be  promoted as court interpreter and, later,  assistant attorney, government bank  counsel, a technical adviser to the first  Parliamentary Independence mission to  the colonial master, United States;  Justice undersecretary; Justice Secretary;  and Philippine Bar Association head  before becoming High Court Chief  Justice; Abad Santos, a pensionado sent  by imperialist Americans to study in  California, United States, chose to be  executed rather than cooperate with the  Japanese during World War II because he  could not bear to 
"live in shame"
 as a  traitor to the Bald Eagle nation and the Philippines. 1886 – Filipino patriot and polymath Jose Mercado Rizal sends his brother Paciano a Tagalog  translation of the Swiss legend
Wilhelm  Tell
, the story of a folk hero and expert marksman  who assassinates the tyrannical Gessler; in  the same letter, Rizal writes about his  wish to introduce  a slight modification 
of Tagalog orthograph
y and, as well,  mentions how much it would cost to print 
 Noli Me Tangere
 (Touch Me Not), his novel 
critical of the frailocracy
 and the Spanish colonial administration.
1868 – Teresa Magbanua, the first Filipina  to fight for the independence of her  people as a nation, is born in Pototan, Iloilo during  Spanish colonial rule; Magbanua will figure in the second stage of the Philippine Revolution when she insists on fighting  in armed combat, eventually being givencommand of a bolo batallion that will fight in the Battle of barrio Yatin and Battle of  Sapong Hills, going on in the freedom  fight against imperialist invading United  States forces during the Battle of  Balantang and in guerrilla activities during  the protracted Philippine-American War (1899-1914); unfortunately, the deaths of  her brothers and enemy military  superiority will force "generala"  Magbanua to eventually surrender to the Bald Eagle forces.
1930 – Filipino writer Benigno Ramos founds the populistnewspaper Sakdal,  which originally aims to articulate  accusations against high government  officials of the colonial American  government for  acts detrimental to the  Philippines and the people—corruption and  mismanagement; working against  immediate independence from United  States rule; and non-distribution of lands;  the newspaper's radical populist stance will win it a large following enough for the  subscribers to be able to form the Sakdal  Party that will manage to wrest some seats  from the dominant and  American-sponsored Nacionalista Party  during the 1934 elections; the Sakdal  Party will later splinter into the  non-violent and radical groups, with Benigno Ramos eventually supporting the group that will launch the May 1-2, 1934 uprising in Laguna, Cavite, Nueva Ecija and Bulacan but which will soon be crushed with the loss of many lives and imprisonment of others (later to be pardoned), with Ramos fleeing to Japan that he and supporters believe would be able to help the Philippines achieve independence from imperialist America.
Photo credit: National Historical Institute