[smartads]
I will have to warn you from the beginning of this post that I am limited on the number of items I have in my notes.  I've only got 3 items, but I think, thankfully, at least 2 of them are ones that I can talk quite a bit about.  However, this post still might turn out to be a little shorter than normal.  Unless of course I think of something else to write about and/or start babbling about what I already have.  Those are distinct possibilities.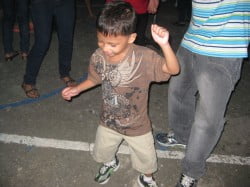 As I mentioned in the last post, I have added a secondary spam control to the site.  Since I have added that, I have had zero (0) spam messages.  That's the kind of number I am always looking for.  I have not however heard anything from any reader on what they think about the little math question that is suppose to be answered.  That is what the plug in said it would be, but I don't even know if it's there.  No one has said anything, yea or nay.  I was getting so many spam messages and it was getting ridiculous.  According to Rich, my blog guru,  it's not a big deal as long as I don't open them, but I don't like them there.  Sometimes I will go into the kitchen to eat and there are no spam messages when I go, but when I come back, I would have about a dozen of them.  I figured that if I deleted them fast enough, that the idiots that sent them would get tired of sending them to this site.  My Akismet is suppose to tagged any comment that I mark as spam and not display that e-mail again, but those people must have an endless supply of e-mail address because they just keep coming.  I do not want to make commenting on this site an inconvenience though.  That is why I chose another spam control that required only a small amount of extra work for you readers.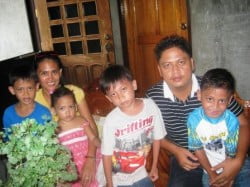 I am going to have to remember to get a wrist pad from someplace.  As I noted a few posts ago, they do not have any here, and in fact had no clue what I was talking about.  I think that next time we go to Korea or the USA, I will have to be sure to get one of those.  Also one of those mouse pads that has the wrist pad on it.  Getting the computer upgraded I can do here, but the accessories are not always so simple.  This paragraph was an extra one that I thought of while I was taking a short break from sitting on my butt.
I have added 9 more links to the website recently.  There are 3 new ones under Philippine Websites (including one written in Spanish) and 6 more under Expat Links.  I have already done the post to let y'all know about it.  It is 9 New TitP Links to Intriguing Websites .  It tells you the names of the all of them and a little bit of what each one is about, so I will not repeat the information here.
Rich says that I need to frequent about 20 Philippine websites everyday.  Not only to read but to comment as well.  He doesn't say it is a sure fire way of increasing the traffic to this website, but he does say it is one of the most powerful ways to accomplish it.  I guess you could say that it is simple, yet effective.  So I am making a list of the sites I like the best and I will be doing just that, participating in them.  I would not like to be a part of a site that doesn't update on a regular basis, so it might be hard to find enough.  I told Rich that I will try to find at least 20 that I don't mind reading, but it might be difficult.  I have only gotten 10 now, but 2 of those are forums, not websites.  I think they count also.  At least I am going to count them.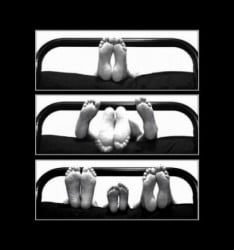 I really, really need to get downtown to take more pictures and hopefully stop by the new market area to see what is going on there.  I mentioned that I heard the vendors will not have to go to the new market anymore, but I still have not heard what will happen to the nice building they have built there.  Also, I guess, I was overly ambition when I said I would go downtown every 6 months to check on the prices of the hotels and restaurants.  It will probably be more like once a year instead.  Since Ramil is still in Mindanao on business, it is hard to find someone to go downtown with me to serve as my interpreter, in case I run into a problem.  Most likely there won't be a problem because so many people here speak decent English, but I like to be prepared.  Besides, you will be able to point out some places that I may not know about, since he is more familiar with downtown then me.  Don't get me wrong now, I do know a lot of places there, but there could be places on side streets or just outside of downtown that I may not know about.  If there is a nice place, I want to be sure to list it/them for y'all.
Maybe I'll talk Lita into going downtown this Saturday to shop a little bit.  We have a 12 hour scheduled brown out for this Saturday anyway.  I haven't checked the Samelco Facebook to see if they are still having this one.  Last Saturday, if you remember from a previous post, they had a late, scheduled brown out from 0600-noon (although it lasted until 12:15).  I don't know if that had anything to do with the regular scheduled 12 hour brown outs on the 17th and the 24th (2 Saturdays in a row), but I'll check to see what's up.  Usually when we go downtown together, she will go shopping and I go home, although sometimes I will either go with her or just roam around downtown.  Whatever it turns out to be this next time, I hope I remember to bring the camera and I will try to get some pictures of things that y'all have not seen yet.  Besides, I could be doing some research for that e-book I want to write.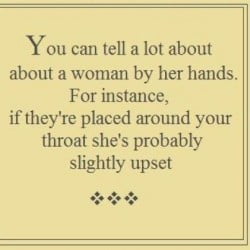 I guess I am out of things to write about, but by the time I am finished typing and pasting, I should be about 1200 words.  I really don't know what to do about pictures except put some older ones or goofy ones on here.  I think I will split it up today.  I will put 2 of my older pictures and 2 of my goof pictures on here today.  I hope my pictures are not so goofy that you can not tell the difference.  I try not to use too many pictures from the internet anymore because that way I have to worry less about copyrights.
Salamat, Y'all
Most people are prisoners, thinking only about the future or living in the past. They are not in the present, and the present is where everything begins.