[smartads]
Strange things are afoot here in Calbayog.  I have been doing some thinking drinking.  I wish that I would have been thinking while drinking some Red Horse or San Miguel Pale Pilsen,  but it was only Mountain Dew and water.  As y'all may or may not know, I have been trying to figure out a way to make decent money on this website so I can take my wife on a vacation when we feel like going and when we have to leave the Philippines once a year, because of us having balikbayan status.  We want to be able to go without having to worry about maybe running out of money or having to spend the night in the airport before returning.  We would like to be able to spend a few days in Singapore, Hong Kong, Cebu, Manila, Seoul, Palawan, Bohol or even just down to Iloilo.  Nothing fancy mind you.  Only about 4 days, 3 nights in a decent hotel, take a tour to see the sights, take some pictures for this website and be able to eat decent enough meals.  I suppose though that everyone wishes they could do something like that also.  Anyway, I've got another plan, but it's going to take work and I am a pretty lazy person most of the time.  Good news is though, once I get started on something, I do a great job or at least the best I can.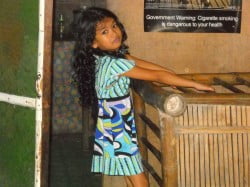 First of all I would like to mention the pictures in this post.  I went back through all my pictures and I tried to put some in here that I have never posted before.  I need some new pictures again, but I hope that I was right in posting pictures that y'all have not seen yet.
The plan is to write some e-books.  I was thinking before that I do not know enough about anything to write a book that people would actually pay to read or at least use.  After talking with my blog guru, Rich, he has about convinced me that I can do more than I think I can.  He told me that he would help me get the e-book published until I figure it out myself and he liked my idea of an e-book.  It is on a subject that I have not seen much of at all, certainly not in e-book form.  In fact, since the last time I spoke with Rich, I have come up with ideas for 3 or 4 more e-books, all of which I have not seen any books on.  Also I probably will be doing my own version of retiring and moving to the Philippines.  Since the market is pretty saturated with these type of books already, I think I will gear it more towards living in Samar.  It's what I know best anyway and I'd liked to have more company around here for when we get the restaurant going so we can have decent expat meetings.  So be looking for that and the other books, which I am not saying what they are because someone reading with more resources might beat me to the punch.  I really think it is something that people will want to know.  Now if I can just get it done.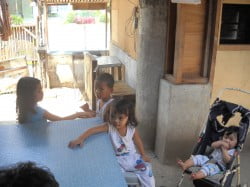 There are a few things to mention about some changes I have recently made.  I'm sure that a few of you observant people have already notice them, but I am inclined to mention them here, just in case.
First of all, and I hope to get some feedback on this one, I think I added a simple math question that must be answered before you can send a comment.  That is what it was made out to look like.  I hope that is all it is because I want to inconvenience y'all as little as possible.  The reason why I started doing that is because I started getting way too many spam messages again.  Rich was telling me that it could be a sign that the blog is getting more popular.  I hope that is true, but I get tired of deleting them.  It is getting worse everyday.  Besides, it is not that hard to answer 1 simple question, is it?  I really hope it doesn't turn anyone off from commenting.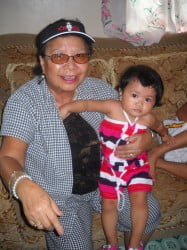 The next thing to mention is that I was told that some of my titles, that I thought might help me get more traffic, might actually be hurting me.  So after listening to Rich and reading about a half dozen other websites, I changed some of the titles that have already been posted.  I didn't change any of the content, just the titles.  I only changed the last few, maybe 6 of them, but I still might change some others too.  I've got a list of power words and power phrases that I need to try to incorporate into the blog without overdoing it of course.  My goal is to insert them as natural as possible so they won't deter from what I'm trying to say.  The articles I read also said that when typing a post, it is not the time to show off your literary skills.  Now that I don't think I have to worry about.  They say that if readers have to use a dictionary just to read your posts, well then you lost them before you barely get started.  I agree with that wholeheartedly.  I try to write like their is someone in the 7th or 8th grade that is reading and I figure if they can understand it, most others will be able to also.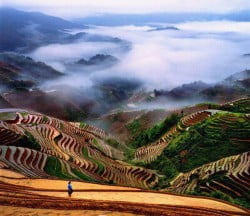 The last thing I want to mention, I have mentioned before.  According to 'most' of the articles I read, the best post is no more than 600 words.  Most of my posts are about twice that, or more.  Just to this point is 946 words so IF I decide to do the shorter posts instead, I would be doing more posts, more often.  Right now I do a new regular post (like this one) every 2 or 3 days depending on how much information I have.  If I make them shorter, I would be able to do a new post everyday and maybe even 2 on some days.  The last time I brought up this subject I only got 2 responses.  Unfortunately one of the responders said they like the longer posts and the other preferred shorter posts because they are easier to read.  So does size really matter?  Or as the poll says that I hope is actually on the site now:  Which post length is best for you?   I hope it's working and would appreciate a quick comment on whether or not it is working.  I created it and opened it, but I don't see it anywhere.  I am thinking that it will only come up for y'all though, so that's why I need the feedback.  I set it up for 1 month (until 13 Dec) and I have it set up so that you can only answer one time, so please be sure of your answer.
Last thing, because I'm approaching 1200 words, is that Tom Ramberg sent me an article to post.  I have done that.  In case you missed it, it is a nice article about meeting people while traveling.  You can link to it here.  I hope that I will be getting other stories from other people also.  Tom, thank you, it's a wonderful story and I enjoyed reading it.  Please feel free to send as many as you like to me.
Salamat, Y'all
I have sat at the sumptuous tables of power, but I have not run away with the silverware.
I found this website that you can put in a date and it will tell you just about everything that happen on that date throughout  history.  This link is the list of everything they have for the Philippines for every day in history.  It includes events, births and deaths.