A Temporary Permanent Solution
[smartads]
Recently I have been struggling with myself about what to do about these posts.  I have been debating on whether or not I should continue with the long posts or make the switch to the shorter posts that are more focused on just one subject.  Personally it doesn't matter to me which way it goes, but in this situation, I don't really count.  I'm just the author of a website that is trying to make the lives of people easier and hopefully less stressful.  Feedback from out in the reader world has come back about 50-50 on this subject.  Although to me everyone gets a say in final decision, the people out there that have successful websites themselves have been some of the ones saying that the articles should be shorter and more to the point.  They feel that the longer posts, talking about so many different subjects at the same time can bore the reader and turn them away from the site.  Of course I definitely do not want to do that.  I would like for you readers to be here everyday.  I wish to have such mind-blowing, well written topics that you will want to be here everyday and tell your friends and relatives about the site.  Also just because they have successful websites does not mean that I should adjust to the way that they do things.  I do not mind being on the cutting edge of a new way to blog.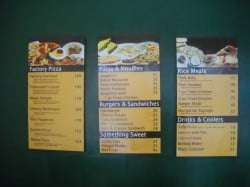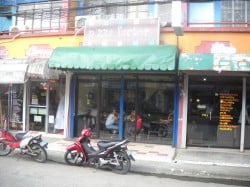 Writing the longer posts and just typing away with whatever pops into my head is easier to write than a shorter more concentrated post.  For the shorter ones I would stick more to facts and less to the constant rambling that I tend to do when I normally type up my long posts.  Also when doing the shorter posts, I would do more posts and since there are more posts, I have to come up with more titles.  It seems that titles are not as easy as it may sound.  Some of the titles I had before were just weird and I was informed that maybe they were hurting the website in the Google rankings.  Of course if my Google ranking is down, then less people will know that this blog exists.  That in turn will most likely mean less visitors and less chance of people clicking on my ads and/or learning about Calbayog and Samar.
My long posts tend to be normally between 1100-1300 words.  When I babble they have been known to go over 1300 or even 1500 these days.  At one time I was even typing some posts that were in the 2300 word range before, but I have gotten away from doing those already.  The long posts are, of course, all the multiple subject posts, or as one person told me, hodgepodge posts.  I have seen a few articles about how long a post should be and there is no real answer, but the majority of the articles recommend around 600 words.  That seems a bit low for me, so I guess I  will do my utmost to try to stay between 700 and 900 words.  I think I can do well in that range.  I suppose if it is something of major interest I should expand it a little bit, but if it will be too much I'll just make it a 2 part post.  Shorter posts would also mean putting less pictures in the post.  I normally put 4 or 5 in the long ones I do now, so I would probably limit the pictures in the short ones to only 2, maybe 3 pictures.
So what is the temporary permanent solution?  Beginning with this post I'm going to be doing a trial run of only short posts.  I want to see how, if at all, it affects you as readers.  Will you read more often?  Will you comment more?  Will you click on my ads more?  Will you enjoy it more?  Because it is you, the ones that read, comment and click that are the soldiers that will win this war of words.  I am just the munitions clerk supplying the ammo.  I have no idea at this time how long this trial will last, but I hope that at the end of this whole fiasco I am guilty of making your life just a little bit more delightful, imaginative and informed.
Salamat, Y'all