[smartads] First thing I need to do is to say Happy #27 Birthday Jaclyn.  Sometimes it's hard to believe that you are already that old, married and have a child of your own.  It just makes me older.  I don't really feel older, but I guess I am.
On Sunday morning I was up and happy at 0812.  I was happy because I was alive and also because there was no brownout.  I guess the rumor of brownouts for Saturday and Sunday were both false.  I've got a feeling that y'all just might find out how I met Lita today, because I just don't have that much to talk about.  Unless I think of something that I haven't written down, or something happens while I am typing.  I'm going to try to fill in with what I have without having to say blah, blah, blah too much.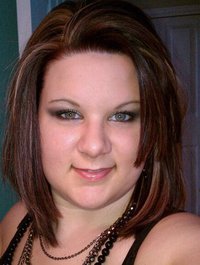 HAPPY 27th BIRTHDAY JACLYN
Lita still insists that she wants to go back to Texas in May.  She really wants to empty out that storage unit so we won't have to pay that anymore.  I'm sure she'll be selling things for rock bottom prices just to get rid of them.  Maybe if our son has a bigger house now, we will be able to give him some more items.  When we left to come here, we gave him quite a few things and his house wasn't that big, so it was really crowded.  I'm hoping he found a bigger place for them.  I would rather sell as much as possible so we will have money for the things we need to accomplish here.  The way the plan is right now is to go to Korea during the early part of May, stay there for about 3 days, maybe 4, then go straight to Texas from there.  We will be coordinating with Jaclyn and Matt so we can do all that together, as pretty close anyway.  Lita is talking about taking a HOP from Korea to the States.  For those of y'all that don't know, a HOP is a military transport plane.  If they have a flight going to the States, or anywhere, they are accepting passengers, and there are empty seats, you can fly with them, for free.  Or maybe it is $10-$20, they changed that around quite a bit, so I really don't know where they are with that right now.  Anyone out there know the current regulations?
I had a big long story on here about my best and worst flight on a HOP, but I deleted it.  It doesn't really have anything to do with the Philippines, except that while I was at the base in question, I had the Philippines, Clark AB, as my number one choice of assignments.  If I get, lets say, 7 readers out there that say they want to hear that story, then I will include it in the next post after/if I get the seven.  That will ensure that I do a post that day because I was only 2/3 the way done with the story and had almost 500 words already.  Well 2/3 with what I planned to say, but I'm sure that I can add a bit more to it and have at least 1000 just for that one story.
All this talking about us going home in May and I'm not really sure we will be able to afford to do it.  Lita is so ambitious, but she doesn't think about everything we have to pay.  Starting in June we will have an extra P10,000 per month, so maybe after that we can save money, but before that, I just don't see it.  She has surprised me before, so I'll wait and see.  As I told you, I hope we are able to go, because I have some plans.  If not, the plans will wait until or regular scheduled visit in January.
For breakfast on Sunday, I made banana pancakes.  Yes I finally got a banana to put in there, and it was good too.  I let Cathy and Ado try it and Ado said it was delicious, but I never heard anything from Cathy.  She wasn't there when I brought them to their house and she never said a thing about it.  I guess I could ask her, but I'm thinking she liked it.  Of course Precious liked them.
Lita made spaghetti for lunch on Sunday, and I ate too much of it.  I had 2 big plates full.  She doesn't make it that often, and it is so good.  Her spaghetti sauce is just awesome, even her cousins like it and they are use to that sweet Filipino spaghetti sauce, that I just don't like, because it tastes sweet.  Spaghetti sauce shouldn't be sweet, it should be spicy and tasty.  I ate it outside on the picnic table with Precious.  She had a small bowl of it, and she didn't eat it all, but she sure was enjoying it while she was eating.  I think the fact that she also had an orange ice candy and a Selecta chocolate drumstick waiting is why she didn't eat too much.  I tried on of those Selecta drumsticks and unfortunately it was pretty good.  I mean it's not going to make me forget the ones I had in Texas, but it was pretty decent and I probably will want some more of them.
A little past 1:00pm on Sunday we did get a brownout.  It lasted for approximately 1 hour.  The only good thing about that brownout was that we had a chance to try out our new portable fan/light.  It worked well.  It is a 2 speed fan with a nice light on it.  It's rechargeable, so we don't have to use the batteries in the other portable fans and flashlights so much.  It does take 10-20 hours to recharge though.  We plugged it up when we got it, and then again right after the lights came back on.  I want it to be ready in case we need it.
This morning I was up at 0914.  I woke up before that and started to get up, but decided to lay back down, and I actually went back to sleep.  I didn't think I would, but I sure did.  Lita was at the market, so it was quiet around here.  She left about 0745.  I don't know the exact time, because, like I said, I was still in bed.
For lunch today I had the rest of the spaghetti with some rice.  It was my first and only meal for the day.  Even now at 10:32pm, I still feel satisfied and it was about 8 hours ago when I ate that.
Well that is all I had written down to talk about.  I guess I never did get around to my meeting Lita story.  I don't know why, I wanted to talk about it today.  I just starting typing and things just starting coming into my head.  You think I should try writing a book or something?  I'm wondering if I could write a fantasy story.  I know if I could remember some of my dreams, I'd have some dang good stories, but I either don't remember them, or don't write them down.  Next dream I'm going to try to remember to write it down.  I have some whopper dreams.  Some of them are stupid and some of them are x-rated, but I'll not write those x-rated ones down, unless I think I can clean it up a bit and fit it into one of my sci-fi fantasy dreams.  If I could manage to get a book out, even a short one, maybe I'd be able to sell it on my blog and/or on e-bay.  Something to think seriously about, so I hope I do think about it, sometimes I just blow those things off when I don't really know how to get started.
You see, just about that whole paragraph above, and this one, are just me blah, blah, blahing.  I've got enough words now to justify a good post, so I'll just add the current Top Blog stats and some pictures and be done.  I don't have any new pictures though, so I'm going to have to find something that hopefully y'all haven't seen yet.
The Top Blog stats as of 2245 (PI time) are: Personal 450 of 1338 (33.6%) and Overall 2150 of 5936 (36.2%).  The number of hits at this time is:  38263
Overseas Consulates & Foreign Embassies
There are a whole host of Philippines Consulates and Embassies scattered in different countries throughout the world.
If you need specific information in relation to say immigration, then your best starting point is your local Philippine Consulate. I have provided a list of overseas consulates, so you should be able to find the one closest to where you live.
Now if you are in the Philippines and you need to contact your own embassy, then you will find a list of them here
.Philippine Newspapers
Like all media, the newspaper is an integral part of communication within the Philippines.  You will find a review of the main newspapers here. I have also provided links to those papers if you need them.
Philippine Festivals
Filipinos love a celebration. I guess that is why they have so many festivals, pretty much every province has there own festival.  For a brief rundown on some of the better known and larger Philippine Festivals, have a look here.
Philippines Flag
The greatest and most popular symbol of the Philippines is the National Flag.  Like all National emblems the pride involved with the Philippines Flag is immense. I bet though most of you do not know what the flag means or represents?  Have a look here for information on the Philippines Flag.  ***NOTE*** I read that the Philippine flag is the ONLY flag that is flown upside down when/if the Philippines is in a state of war.
Philippines Electricity
The electricity in the Philippines is 220 volts on a frequency of 60 Hz or cycles. One of the more common aspects of electricity in the Philippines is Brown Outs, which is when you have a power cut. They are not called black outs in the Philippines.  It is interesting to note all the cables running in all directions from power poles throughout the cities and provinces, one job I would not want in the Philippines would be that of an electrician. An extremely scary occupation. If you are bringing any electrical appliances with you make sure you bring an adapter for the plug and socket. The plug arrangement in the Philippines is two flat pins.
Philippine National & Public Holidays
There are lots of Public Holidays in the Philippines. Some are fixed throughout the country, which everyone enjoys and others are localized, especially the festivals.
Salamat, Paalam