[smartads] Ormoc City is a port city and is the largest city by land area in Leyte and second largest in Eastern Visayas after Calbayog City in Samar. Fronting Ormoc Bay, the city's terrain is mostly of gently rolling plains. It is bounded on the northwest by the towns of Matag-ob and Merida, in the north by Kananga, in the northeast by the towns of Jaro, Pastrana and Dagami, and in the south by the town of Albuera. High mountain ranges separate Ormoc from the eastern portion of Leyte. Numerous rivers and streams traverse Ormoc. Among them are the Bao River in the north, Pagsangahan River in the west, the Bagong-bong River in the south, the Panilahan River also in the south and the Anilao and Malbasag Rivers which border the eastern and western flanks of Ormoc City Proper.
http://www.batch2006.com/visit_ormoc.htm
Ormoc City has a total land area of 464.30 square kilometers (see Appendix 1 for Land Area and Distance from City Proper per Barangay). In terms of land area it is the largest local government subdivision in the province of Leyte. Approximately one-half of Ormoc is mountainous and hilly. The largest mountain range is east of the city where the Tongonan Hot Springs and Lake Danao are located. This mountain range reaches a peak of 1,000 feet in several places.
Ormoc City is an independent component city, not subject to regulation from the Provincial Government of Leyte. However, the city is part of the congressional district IV of Leyte together with Albuera, Kananga, Merida, and Isabeltowns.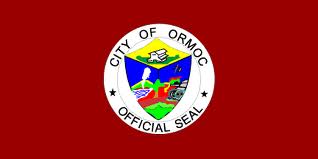 I've got 14 different links in this post for things to see and places to stay in Ormoc.  That's counting the 2 that I can't get to do the direct link thing.  I hope you find something in there somewhere that you are looking for and whatever it is, I hope it helps you.
http://www.zamboanga.com/z/index.php?title=Ormoc_City%2C_Leyte%2C_Philippines
Useless Knowledge: "We don't like their sound, and guitar music is on the way out".  Decca Recording Company on rejecting the Beatles, 1962  (Oops!)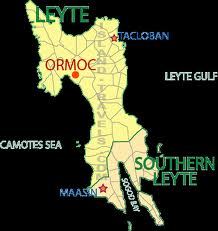 There  is the story of a pastor who got up one Sunday and  announced to his congregation: "I have good news  and bad news. The good news is, we have enough money to pay for our new building program. The bad  news is, it's still out there in your pockets.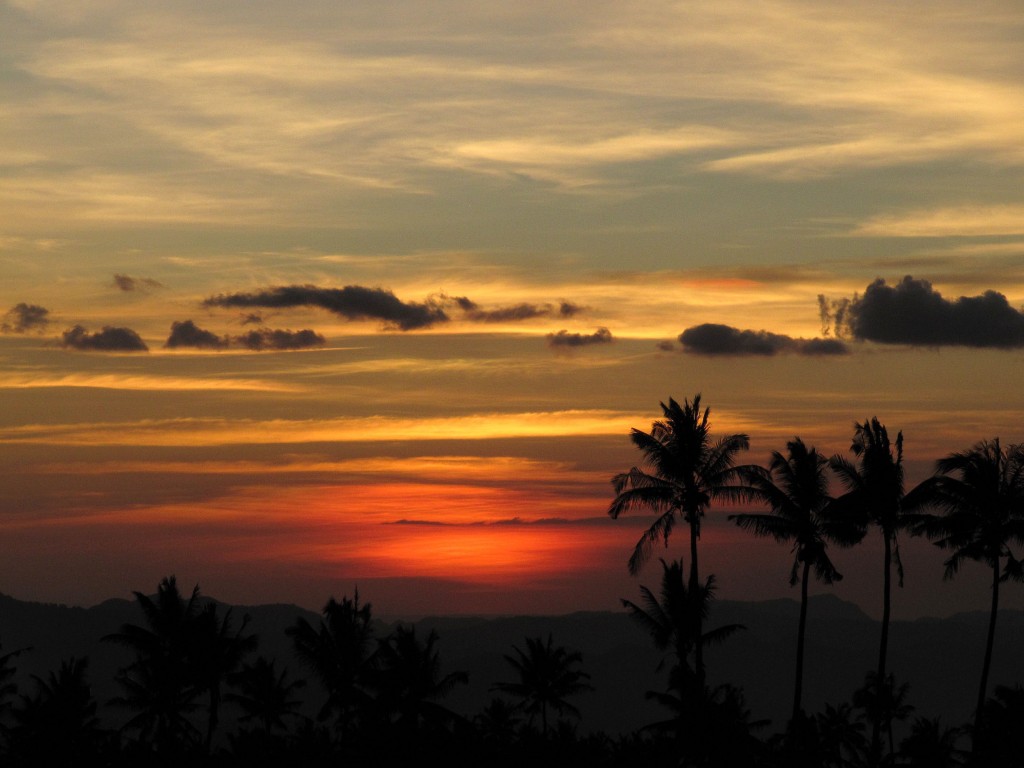 http://milagro-ormoc.blogspot.com/
24 May – Hits @ 0040 = 437317.  For some reason I decided to inch my 260 pounds out of bed at 0838 this morning.
I was looking to try to help my Mom out by trying to setup a Bingo game for her to play.  I guess I can't do it from here though, at least not that I know of because I tried and I couldn't figure out how to do it.  Anyway…as I was setting it up I started playing the game.  Supposedly it's a free game, I didn't pay to play, and you can win real money if you win.  They have a list of past winners and it looks legit, then I found out that since I live in the Philippines, I can play, but I can't win the money.  Forget that!  The game is okay, but it's not interesting enough for me to give up playing Plants vs Zombies.  Although sometimes I get tired of playing that game, except when I'm upset.  Then killing the zombies makes me feel better.
When I got on the blog I noticed there were a lot of people looking for a "typhoon" May 2011.  Well at this time Chedeng was only a tropical storm, so I'll bet they were having a hard time finding things, unless they knew the name of the storm.  It did eventually build into a typhoon though, so NOW if you want to look it up, typhoon would probably work.
http://www.dutchpickle.com/philippines/leyte/ormoc-city.html
As I was taking notes on this day for this blog at 0900, it was a nice, bright sun shiny day.  Not a bit of rain in sight.  I was beginning to wonder if there was a typhoon at all, because it sure wasn't acting like it here.
This evening there are 4 of the other guys that live here in our compound, plus one guest, outside on the table playing cards.  I know the game they are playing, but I don't know how to spell it, but I think I can get close.  It is called:  Tongit?  It got to be about 2:00am before they finally decided to call it a night.
Useless Knowledge: The first human-made object to break the sound barrier was a whip. As the energy increases from the handle to the end of the whip, the energy is moving beyond the speed of sound at the tip. That's why a whip makes such a loud cracking noise.  (A good trivia question)
http://www.travelmart.net/philippines-leyte/ormoc-villa-hotel/index.html
This place has some nice pictures, but I decided not to use any of them so you could see some different ones when/if you go here to check them out.
http://www.travelpod.com/travel-photo/janesunir/1/1262986913/nice-try.jpg/tpod.html
25 May – Hits @ 0125 = 442002.  I didn't go to bed until 0215 and as of that time there still was no rain from the incoming storm.  When I got up at 0822, I went outside to check for rain, none.  It was cloudy though.  Hey…I'm not complaining, but no sign of a typhoon here.
Does anyone out there know how to delete files in MS Word?  Not just "cut" it, "delete" the whole file.  I had to teach myself MS Word, but I can't seem to find a way to do that.  I'd sure appreciate a little help in that area.  I've got some old files and they are just taking up room.  It's not much room, but I'd like to get rid of them just the same.
http://www.islandsaccommodations.com/hotels-resorts/ormoc/index.htm
JD and his wife Maricel stopped by today.  They wanted to come by to see me and to thank me for helping them out.  JD seems like a pleasant guy, very friendly.  Marciel is sweet and she talked up a storm with Lita.  They will be heading to Catbalogan tomorrow to complete some paperwork.  I suggest that they use the Grand Tour van service since the only vehicle we had working properly was the Kia, but it was with Mar in Southern Leyte.
We finally are starting to get some rain.  It's not much for a supposedly strong typhoon, yes it is Typhoon Chedeng now.  JD did tell me that it rained hard at the Marju Krisel, where they are staying, last night.  It rained so hard that it was starting to come into their room.  It barely rained at all on this side of the city.
I tried not to have too many pictures of this Sabin Resort and Hotel, but they just had too many beautiful photos.  Here check them out for yourself.
http://www.google.com/search?hl=en&biw=1360&bih=677&gbv=2&tbm=isch&sa=1&q=Sabin+Resort+Hotel&btnG=Search&aq=f&aqi=g1&aql=&oq=
Her are some of the other websites where you can check this place out.
http://www.tripadvisor.com/Hotel_Review-g811250-d1010213-Reviews-Sabin_Resort_Hotel-Ormoc_Leyte_Visayas.html
http://www.localphilippines.com/hotels-and-resorts/ormoc_city/1075
Lita is back from the market.  Oh yeah, I forgot to tell you, Lita went to the market around 5:00pm.  It's 6:45pm now.  She said that while she was there she met Qailord.  He is one of my readers and a member or narrator, I'm not sure which, for the website:
http://www.skyscrapercity.com/showthread.php?p=73169297#post73169297
http://www.backpackingphilippines.com/
You know if it wasn't for "Whose Line is it Anyway", I'd probably never laugh hard.  I've been watching some of the videos on You Tube and so far everyone of them has had something to make me laugh.  I especially like the sound effects and the press conference skits.  But heck, it's all good.  I'm going to put a video on here of one that had me laughing extra hard.  I'll post it after I finish with this one.  It's already ready to go in my Drafts.  I'm just waiting for the right time to post it.  This is the right time.
Useless Knowledge: Air-conditioning was invented by Willis Carrier to help a Brooklyn, New York, printer get decent color during hot, humid weather. Air-conditioning wasn't used for cooling people until 1924, when it made its debut at the J. L. Hudson Department Store in Detroit, Michigan.  (I love this guy.  Air-conditioning is one of the best things ever invented)
Salamat, Paalam
Today in Philippine History
1943 – The Director-General of the Japanese Military Administration of the Philippines during World War II congratulates the graduating class of the Institute  for Former [Filipino] USAFF, or United States Army Forces in the Far East; the Director-General urges the graduates of a  cultural trainingand spiritual reorientationcourse to play active roles in reconstructing and regenerating their native country and further asks them to strive for the benefit and welfare of their countrymen; Japan earlier invaded the Philippines, which has been a colony of the imperialist Unites States for some four (4) decades., during their so-called December 1941-May 1942 Philippine Campaign, with the  numerically superior defenders able to hold out for months but still succumbing to the Japanese might as part of the Pacific theatre of World War II.
Raw photo credit: http://www.akiraifukube.org/japanese_army.jpg
1898 – During the Philippine Revolution against Spain, in the Battle of San Miguel in Bulacan, a band of revolutionaries under Pablo Tecson y Ocampo attacks the troops of Spanish commander Telesforo Carrasco on the day of the baptism of the son of Carrasco, who will eventually surrender to the Filipinos in seven days; Tecson's band has been reinforced by Filipino members of Carrasco's detachment who had earlier defected to the revolutionaries' side following the return of Gen. Emilio Aguinaldo from exile in Hong Kong as part of the so-called Biak-na-Bato truce with the Spanish colonial government; a Katipunero by the time of the 1896 Himagsikan against Spain, Tecson was among the founders of Balangay Arao, a chapter of the secret society-turned-revolutionary government, Kataastaasang Kagalanggalangang Katipunan nang manga Anak nang Bayan, in San Miguel, Bulacan; in June 1898 (during the second phase of the Revolution), he led successive attacks against the garrisons of the enemy Spaniards in different parts of Bulacan, yielding much guns and ammunition; his leadership in battles also involved coordination with other revolutionary leaders, including with Gen. Manuel Tinio whose troops he greatly helped in their march from Nueva Ecija to northernmost Luzon and with Gen. Makabulos to whom he allocated some of the guns he seized from the enemy; Tecson's bravery and effectiveness was later recognized by Gen. Gregorio del Pilar who promoted him to the rank of colonel; Tecson became a delegate to the Malolos Congress which drafted the Charter of the Philippine Republic under Aguinaldo a few months before the imperialist Americans deliberately triggered the Filipino-American War (1899-1914); in 1902, Tecson served under the American-sponsored government as Bulacan governor and later, as Secretary of Agriculture.
Photo credit: http://www.bulacan.gov.ph/generalinfo/governor.php?id=36  (The photo wasn't showing up so I had to go locate it online and insert it)(I'm pretty sure it's the same guy and probably even the picture that is suppose to be there) (If you click on his name above it will give you a brief history of him, but still no picture)