[smartads] Maasin City is the capital of Southern Leyte province, its commercial an cultural center. Inhabitants are mostly focused on the flat lands near the coastal line but rugged mountains spring on its background. The town of Maasin was converted into a Maasin City in the year 2000.The name Maasin was derived from the salty taste of the water and is said to be the oldest town in Southern Leyte. Already well established even before the arrival of Spanish missionaries. Farming and fishing is its residents prevalent source of income.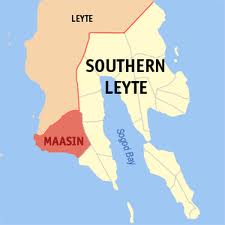 Maasin City is adorned with a variety of magnificence which captivates tourists. Beach bums could chose between Cuatro Islands, Esfa Beach, Kuting Beach Resort or Maamo beach. Mohon-San Juaqin Beach is mostly preferred. One major attraction is Limasawa Island, the setting of the first Christian Mass in the Philippines and also the site of the Blood Compact between Ferdinand Magellan and two local rulers. In 1700 the Society of Jesus missionaries built a parish in Maasin and called it as Nipa. A relic with the encryptions "Pa. De Tagnipa-aÑo" is what remains as its memory.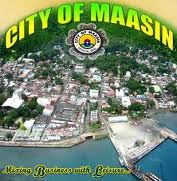 http://www.philippinetravel.ws/philippine-cities/maasin-city-philippines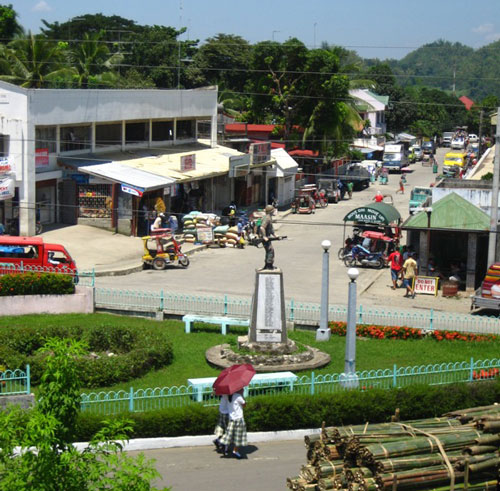 http://www.flickr.com/photos/32638850@N08/4799779492/
Useless Knowledge: Entertainers who were boxers in the early days of their careers include Roy Clark, Bo Diddley, Bob Hope, John Huston, Martin Lawrence, Ryan O'Neal, and Rod Serling.  (Roy Clark and Bob Hope, that surprises me.  Wonder if they were any good?)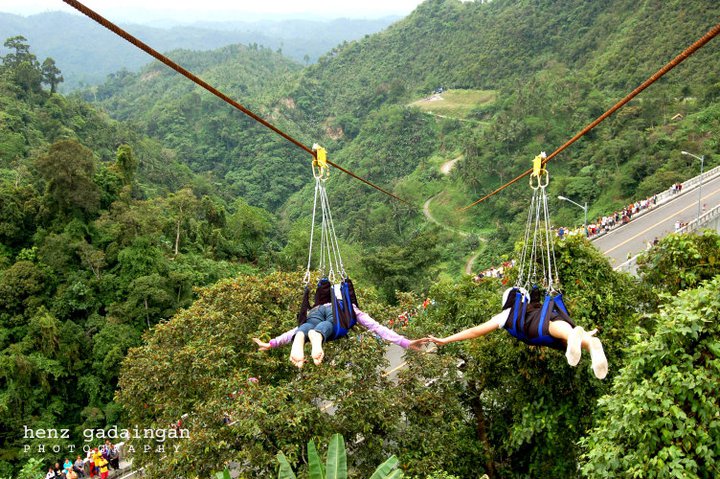 Okay I was at this bridge and I didn't see this.  I'd like to ride this, but maybe it was built for Filipinos and I'd be too heavy.  This picture found at this site below and there are others of this ride also.
http://maasincityonline.com/?p=704
26 May – Hits @ 0135 = 446610.  So that makes 4,608 hits on the site in exactly 24 hours (and 10 minutes).  That's the kind of hits I like to see.  Well either that many or more.  At that rate I'd have over 1,656,000 in a year's time.  Wouldn't that be great?  I hope that even 1/4 of those people click on one of my advertisements and then I'd be doing pretty well.  I mean I only get between 3 and 7 cents for each click, but 1000 people per day click on it would average $50 per day and $18,250 per year.  A nice tidy sum for living here.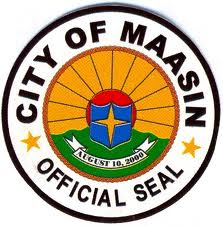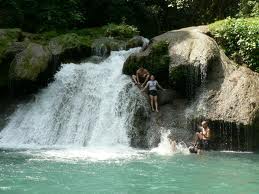 http://www.ehow.com/list_7360833_hotels-maasin-city_-philippines.html
I still haven't figured out another way to make any money with this blog.  It looks like people like it, once they see it though.  I like doing the blog and may main concern is no longer making money with it, but if it did or I could find a way to make it make money for me, that would be great.  I'd like extra money so I be able to take my wife on a nice vacation that we didn't hang out at the airport all day and night.  Any of you intelligent people out there know how I can maybe generate an income using this blog?  I don't want to be a big nuisance to y'all readers though.  For the most part I'd like for this blog to be a nice place to learn about the Philippines and maybe a few more things every now and then.  Their are plenty of expats here that have written books on things that you need to do to move to the Philippines.  Three of the best ones seem to be at:
http://www.philippinesplus.com/
http://cebuexperience.com/
http://liveinthephilippines.com/content/
I've been told by a couple of these guys that they sometimes go a long time before selling a book though.  I'd like to be able to do something more stable.  Besides I don't think I could write a book about living in the Philippines yet.  I just don't know that much and probably need a book myself.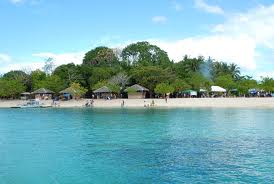 Here's something that I thought might generate income, but I don't know if it would, I'm just thinking.  I thought I'd ask what y'all think.  Do you think it'd be something you'd buy.  Okay what it is would be good, huh?  I've been considering taking all the stories that I have told on here and putting them in a book form.  You know, the story about how Lita and I met, the 3 stories about our son, the Shemya story, the kidney story and some other stories I could put in there.  Some of them would be more like 2 or 3 paragraphs, but I could put several of those in there.  Think it'd sell, or do I need to keep thinking?  I have no idea how to even start that, but I guess I could find out when/if I decide to go ahead with it.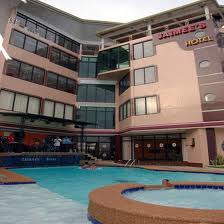 http://www.batch2006.com/visit_maasin_s-leyte.htm
This site above is loaded with pictures of Maasin.
Ado says that Cathy and the rest of his family should be home tomorrow.  I told him to tell them not to forget Precious.  I'm expecting Khany and Bebie to be returning with them whenever they do arrive.
Today I made a 1 liter of lemonade with sweet and low.  I only have 1/2 kilo of sugar left in a sealed package and I didn't want to open it for the little bit I would use on that.  I made it because I was thirsty and I was tired of drinking soda.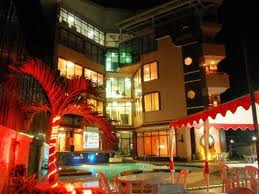 Useless Knowledge: Swimming pools in the United States contain enough water to cover the city of San Francisco with a layer of water about 7 feet deep. Another major quake could also produce the same result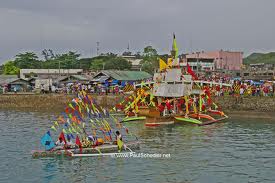 http://luap777.wordpress.com/category/photos/philippines/southern-leyte/maasin-city/
I finally got another country viewing the blog, thus adding flag #140 of 255.  That's almost 55% of the countries of the world that have viewed the blog now.  The newest country is:  Namibia.  Information about this country can be found at:  
http://s07.flagcounter.com/factbook/na/056w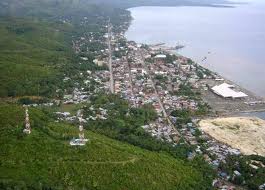 http://www.wunderground.com/global/stations/98648.html
Useless Knowledge: On February 22, 1989, Barbara Jo Rubin became the first female jockey to win a horse race. She rode Cohesian to victory at Charlestown Racetrack in West Virginia. The first woman to ride in the Kentucky Derby was Diane Crump on May 2, 1970.  (It took 19 years for a female to win a race?  I wonder how many have won since then?)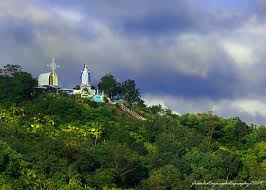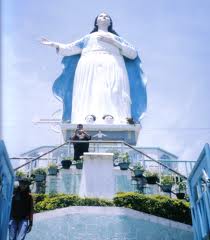 I got the above picture at the below site.  This site did not look like it was being maintained, but it had some nice pictures.
http://bigjimsphilippinesexperience.com/Philippines_scenic%20pics.htm
Well I WAS going to put 27 May here also, but I guess I had enough information for 26 May to make a decent post.  I've got a fair amount of information for the 27th, but I'm not sure of how the 28th will be yet, so I'm going to save it for the next post, probably tomorrow, just in case I don't have much information.  I'm going to try to do a post everyday again, if I can.  I might have a lot of pictures, explanation and links, but I will also cover my day in more detail and ramble more for those of you that told me you like it.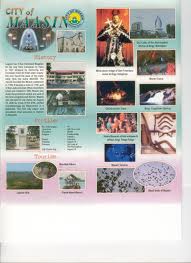 This site below had many, many pictures  in addition to the one above.  It also had a lot of  information about the Philippines, particularly Samar, Leyte and Southern Leyte.
http://www.7th-mil.org/Canigao.html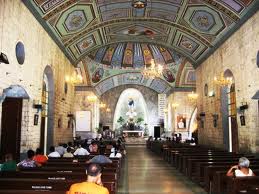 http://www.zamboanga.com/z/index.php?title=Maasin_City%2C_Southern_Leyte%2C_Philippines
I hope the owners of these sites that I have said I don't think are being maintained will either correct me, if they are or read this and see that there is still interest in their sites and start them up again.  Even the sites I linked on here that I didn't say anything about, I hope someone from that sites notices it here and lets me know that they saw it here.  Do you think I should have all those links in one place or is it better to be spread out the way I have it now?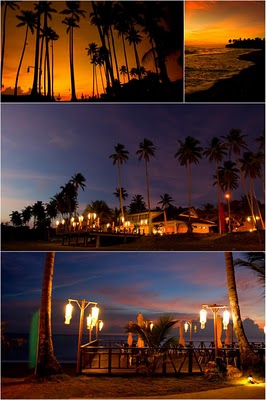 The picture above and the site below are very nice.  It does not look like it is being maintained, but she has some awesome pictures.
http://bombshell1461.blogspot.com/2010/07/alluring-sights-to-behold-in-southern.html
Useless Knowledge: Artist Xavier Roberts first designed his soon-to-be-famous Cabbage Patch dolls in 1977 to help pay his way through school. They had soft faces and were made by hand, as opposed to the hard-faced mass-market dolls, and were originally called Little People.  (I think he made enough money to start his own school)
Salamat, Palaam
Today in Philippine History
1609 – A law during the early period of the Spanish colonial rule in the Philippines regulates the services of the Indians (natives/Filipinos) by prioritizing the hiring of
Chinese and Japanese
for public works; however, the Augustinian Recollects will attempt to thwart this order by later asking the king that they be released from such restrictions on the use of natives for work
only under certain conditions
, claiming that such law will ruin their work in the archipelago.