[smartads]
Location:  Navarro St.
Telephone: 209-1797
It looked nice on the inside, but I didn't see any prices advertised on the food.  The menu is a typical Filipino menu.
*
*
*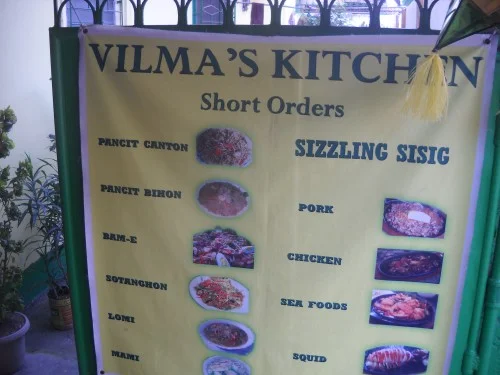 If you have eaten at Vilma's Kitchen and would like to share your experience with everyone, please leave a comment about it here.
If you have more information about Vilma's Kitchen that would help me update this website, please share so I can have the most up to date data available.