[smartads] This city has some really cool looking places.  The picture a little below here is of the famous Rizal Blvd, or at least part of it.  I probably would venture there during the daylight hours, but from what I can gather there are a lot of young people that hang around there at night and usually young and common sense do not mix, so I personally would probably avoid the area at night.  Of course I could be wrong, it's been known to happen.  It does look good during the day and especially at night.  I'm not sure of the number of foreigners living there, but maybe a big, white guy roaming the streets at night, is not the best of ideas.  If you are a foreigner living there or if you are a foreigner that has visited there, please inform us of your opinion.  Oh and check out this site:
http://www.paraisophilippines.com/category/philippine-cities/dumaguete-city/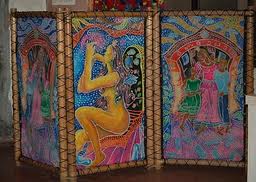 Useless Knowledge: A rafter of turkeys…A bale of turtles…A pitying or dule of turtledoves…A pod of walrus…A fall of woodcocks…A descent of woodpeckers  (Why can't they just call them all the same thing?  The animals don't care and it would be less confusing then trying to figure it all out).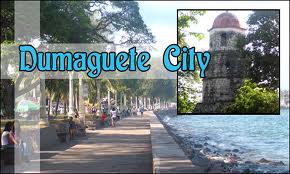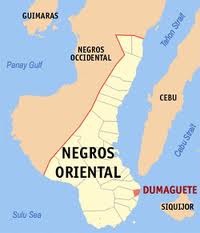 A quick story to humor you:
The minister was  preoccupied with thoughts of how he was going to  ask the congregation to come up with more money  than they were expecting for repairs to the church  building. Therefore, he was annoyed to find that  the regular organist was sick and a substitute had  been brought in at the last minute. The substitute  wanted to know what to play.
"Here's a copy of  the service," he said impatiently. "But, you'll  have to think of something to play after I make  the announcement about the finances."
During  the service, the minister paused and said, "Brothers and Sisters, we are in great difficulty; the  roof repairs cost twice as much as we expected and  we need $4,000 more. Any of you who can pledge $100 or more, please stand up."
At that moment, the substitute organist played "The Star  Spangled Banner."
And that is how the substitute became the regular  organist!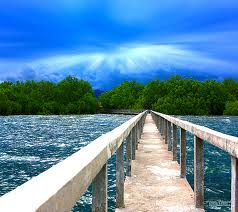 Dumaguete City – Walk way bridge
18 May – Hits @ 0114 = 417250.  I decided to arise early this morning at 0600.  I just got up to watch TV.  I figured I'd check out the tube early to see what showed so early in the morning.  It all seems to be reruns from the night before.  That's good to know in case I miss a show.  Miss like when Lita walks in, in the middle of one of the shows I'm watching, and says, "My turn".  We've only got the 1 TV (for now) and she works more than I do, so I give in 95% of the time and let her watch.  Sometimes I tell her she'll have to wait until my show is finished, if I'm really into it.  In July or August I plan to get another TV.  She wants to put it outside by the picnic table, all cover except the tube, so she can watch outside with anyone else that is there.  Mostly all 4 households around here watch the same shows, but they use 4 different TVs to do it.  I try to get her to go to one of the other houses to watch, but she prefers to watch in the comfort of her own home.  That makes me suspicious as to whether or not she really will watch that TV that she says she wants outside.  I suggested putting the TV in the computer room.  That way when it is 'her turn', I won't have to go too far to watch.  But if we did that, the TV sounds would interfere with each other.  What I need are some of those wireless headphones that I can hook up with one of the TVs, or both.  That way when we watch separate shows, we won't interfere with each other.  I wonder if they have those here?  I wonder if they still have them at all?   I haven't seen any advertised for awhile.  Anyone know?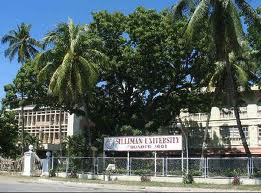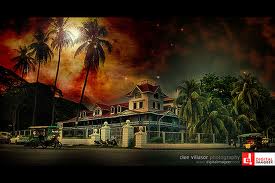 I thought this Centennial House picture was very nice looking.  If I could make it my background without it being distorted, I would.
My computer is running so slow these days.  I've got my AVG antivirus up to date and run it regularly, but I'm pretty sure it is bogged down with a bunch of other crap.  I need to find a way to make some room on here and get rid of some unwanted and unneeded files.  I'll do a bit of work on it and let you know.  I hope I don't delete any necessary files.  I've done that before.  I know there are dozens of files on here that I no longer need or want, I just have to find them.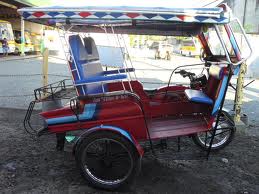 The power supply around here sucks.  I probably mentioned that before.  My voltage regulator is almost constantly moving back and forth.  Except, of course, when I try to take a short video of it moving, then it stops until the camera is turned off and/or I'm busy doing something else.  Since typing that last paragraph, I did do a disk clean up, compressed some files and deleted a few and the computer is running a little faster, but it could still be faster.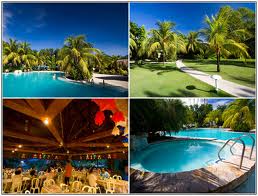 It's thundering outside, but no rain as of yet (11:00am).  I also had peanut butter on crackers for breakfast.
I let Titing borrow my walkie-talkies.  He's going to use them between the Pepsi warehouse and the house.  They were just sitting on the window sill in the computer room collecting dust anyway.  I actually thought of that idea of letting him use them last week, but I didn't act on it.  Then he showed up here asking, so I couldn't say no, because it is a good idea.
I added a couple of links today.  The one under "Other Expat Sites" is "American Life in the Philippines" and the one under "Blogroll" is "Best Philippine Attractions".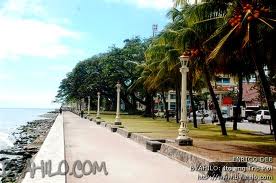 Useless Knowledge: A rat can go without water longer than a camel can.  (This doesn't surprise me.  Rats and cockroaches have a survival instinct that is unbelievable).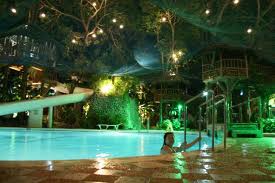 19 May – Hits @ 0020 = 420407.  I got up 26 1/2 hours after I got up yesterday morning.  So that means it was 0830 when I got up this morning.
At about noon Lita decided to head to the market.  That means she missed our 1 minute brown out from 12:58 to 12:59.  I told her when she got back that I was going to call the Philippine government and ask them to change the name of the Philippines to "Out" or "Brown Out", because that is what they are good at here.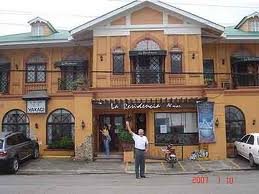 I noticed that the Joy Palace has made some improvements to the outside of their facility.  I need to get the camera over there and take more pictures of the updated version and then post them here.  I noticed that the open patio is now closed and there were tables in there.  I knew they were suppose to be making a couple of little eating places in there, so maybe they have.  I'm not sure if there has been any changes to the inside yet.
I check Top Blogs today, just to do it, and this blog is rated at #147.  That might be #147 in the Philippines, I haven't double checked yet.  Either way though, in the Philippines or in the world, that's good.
Today we have officially been in the Philippines for 1 year.  We left Texas on May 17, 2010 and arrived in Manila on May 19, 2010.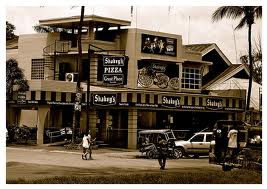 Useless Knowledge: The typical woman living in seventeenth-century America gave birth to 13 youngsters. Benjamin Franklin, born in 1706, was his mom's 16th kid.
Salamat, Palaam
Today in Philippine History
1571 – Philippine tribal chief Rahaj Sulayman belatedly appears before Spanish conquistadore Miguel Lopez de Legazpi to make peace folllowing the Second Conquest of Manila; following a short period of peace and after prodding by other tribes outside Manila, Rajah Sulayman (if not another ["Torik"] Sulayman) would later lead thousands of warriors from Manila, Bulacan, and Pampanga in the fierce but failed battle against the formidably armed colonizing Castillians, the Battle of Bangkusay; nearly exactly a year earlier in May 1570, Sulayman waged a battle against the Spaniards even as other kingdoms accepted the foreigners when he learned that "friendship" with the pale-skinned foreigners meant vassalage; while this initial (Filipino) battle for freedom was unsuccessful, they nonetheless gave a hard time to the more equipped forces of the Spanish invaders, thanks to the superior-quality cannons Sulayman had commissioned from Panday Pira, a blacksmith from the archipelago's southern islands.

Raw photo credit: http://www.myfourthirds.com/files/1097/1P3023658.jpg
USRC McCu
1898 – Some 10 months before imperialist United States forces invade the Philippines, Gen. Emilio F. Aguinaldo, leader of the Philippine revolutionary forces fighting to overthrow Spanish colonial rule, ends his exile following American invitation for him to rally Filipinos against Spain; arriving at Cavite province aboard the revenue cutter USRC McCulloch, Aguinaldo will soon confer with Admiral George Dewey to forge an alliance against Spain, later saying that the Bald Eagle admiral has categorically stated that the United States will recognize Philippine Independence supposedly because "America is exceedingly well off as regards territory, revenue, and resources and therefore needs no colonies;" earlier in Hong Kong on April 22–three days before the U.S. declared war on Spain–the American consul general to Singapore, E. Spencer Pratt, conferred with Aguinaldo to discuss strategy against Spain, with Pratt promising Philippine independence under the protection ; U.S. consul Rounsenville Wildman also told Aguinaldo that Dewey wanted the latter to return from exile and resume the fight for independence; earlier, a few months after eliminating Andres Bonifacio y de Castro, the former head of the revolutionary forces, Aguinaldo forged a truce with the Spaniards in the December 1897 Pact of Biak-na-Bato.

Raw photo credit: http://www.uscg.mil/history/img/USRC_2.jpg