Eating my Food While in the Trash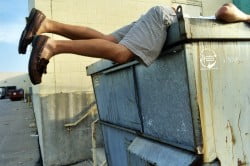 [smartads] I passed up a chance to go to the beach today so I could stay here...
[smartads] Another short post again today.  I didn't write down much today because I wasn't in...
[smartads] If you remember from Sunday's post, it was pretty boring at the end of the day. ...