[smartads] Another short post again today.  I didn't write down much today because I wasn't in the store very long today.  I spent most of the day in here at the computer trying to figure out e-books and I made little progress, but some.  The computer is slow today, I'm having trouble with my Paypal account, I feel like blah and I may lose my blog host this week.  So today has not been the best day I've had.  Let's get started with few notes I did take.
Don't forget, click on pictures for more information.
It's the weekend before Valentine's Day and I don't really have enough money to take Lita out to eat.  I could take her out but she probably would just say that we'd be wasting money and should wait.  Well dang it, I have been waiting.  I wait and when that time comes, something else has come up.  I know that I've said this several times in the blog, but now that I have all the bills caught up, I need to get them paid down, so they no longer exist at all.  That's easier said then done, but I'm going to do my best.  Beginning in August, the month after we get back from Texas, it should be easier because we will have more income, because while in Texas we are going to stop our storage payment.  We hope to sell and/or give away everything we have in there so we won't have to pay that money every month.  Of course we hope to sell it before we give it away.  Then after June next year it will be even easier because the Nissan will then be paid off, which means more income.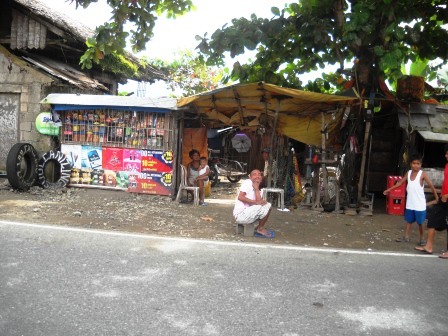 I told y'all I got a request from someone that wanted to put a banner on my site, didn't I?  Well I did.  I sent them a message back and am now waiting for their reply.  If that was a legit request and they decided to go through with it, that will be another additional income each month.  I've been waiting a long time for someone to actually ask to advertise on this site, so I hope it happens.
Lita just showed up out here in LolyKat complaining that she couldn't sleep because the kids are making too much noise for her to sleep.  I don't know why she complains, it's Saturday and they have no place else to play except around here.  Children make a lot of noise.  So anyway she said that she would stay out in the store and I could go get on the computer.  I really think that the donation and the request for the banner site has her thinking the money making potential on the computer.
The computer has been very slow again today.  The last few days it has been doing well, but here we go again.  I have wanted to throw it out the window a couple of times today.  The windows have the bars on them though, so the computer would just hit that and make a mess in the floor for me to clean.
I found out just today that I should not be putting full stories that belong to someone else on my site without the permission of the person that wrote it.  I always thought that as long as I put their name and website in the article that it would be okay.  I guess not though.  I went through and edited the first 4 pages of those posts, but then the ones after that, I sent to the trash.  I did not delete them from the trash because I don't know how it will affect things on the blog by deleting those things.  I suppose I could go through the Trash file and update all of them a little at a time until they are all back.  There were over 400 of them that I sent to the trash though, including 3 or 4 of my most popular viewing sites.  I'll check the ones I trashed and if they have the link in the story, then I will fix it and put it back in the mix.  When I first started doing the other stories, I don't think I was putting a link on them to the original story.  If I didn't and I can't find that story again, then it will stay trashed and eventually get deleted.
I don't want to be violating any copyright laws.  My host mentioned this to me and says that he wants to stop hosting me because of it.  I sent him a message back and told him I'd take care of them, but I haven't heard back from him yet.  I hope he will continue hosting me.  He has been very helpful to me about things.
That's all I have written down and I don't feel like doing a quiz question today.  And on top of all that, I wanted to drink a Red Horse tonight, but that didn't happen either.  I'm going to hope that tomorrow is a better day.
Salamat, Paalam