NGCP: 12-hour Power Outage to Hit Samar and Leyte on Saturday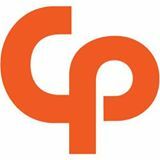 [smartads]
TACLOBAN CITY, Leyte – A 12-hour power outage will hit the entire Samar Island and some parts of Leyte on Saturday as the National Grid Corporation of the Philippines (NGCP) will shift its conductors from emergency restoration system to new permanent tower.
In a notice sent by Ma. Rosette B. Martinez, NGCP Visayas spokesperson, said that power failure will be experienced by five electric cooperatives in the region from 6 a.m. to 6 p.m.
"This is to facilitate transfer of conductors from Emergency Restoration System (ERS) to new permanent Tower 35 and correction of strains guys within the 138-kV Ormoc-Babatngon transmission line," the NGCP said in a statement.
Since December 23, 2013, the NGCP fully restored power transmission to the Visayas grid through the use of ERS.
The Babatngon facility in Leyte supplies power to Tacloban City and the nearby towns of Palo and Babatngon, and three Samar provinces.
Affected are service areas of the Leyte II Electric Cooperative (Leyeco II), Samar I Electric Cooperative (Samelco I), Samar II Electric Cooperative (Samelco II), Eastern Samar Electric Cooperative (Esamelco), and Northern Samar Electric Cooperative (Norsamelco).
—-
Please continue reading at the 

Calbayog Post
—-
My Thoughts:  So does that mean that we will have less brown outs, fluxes and have full power instead of the consistent half speed circuit we normally get?  I guess we'll have to wait and see.