My First Trip to the Philippines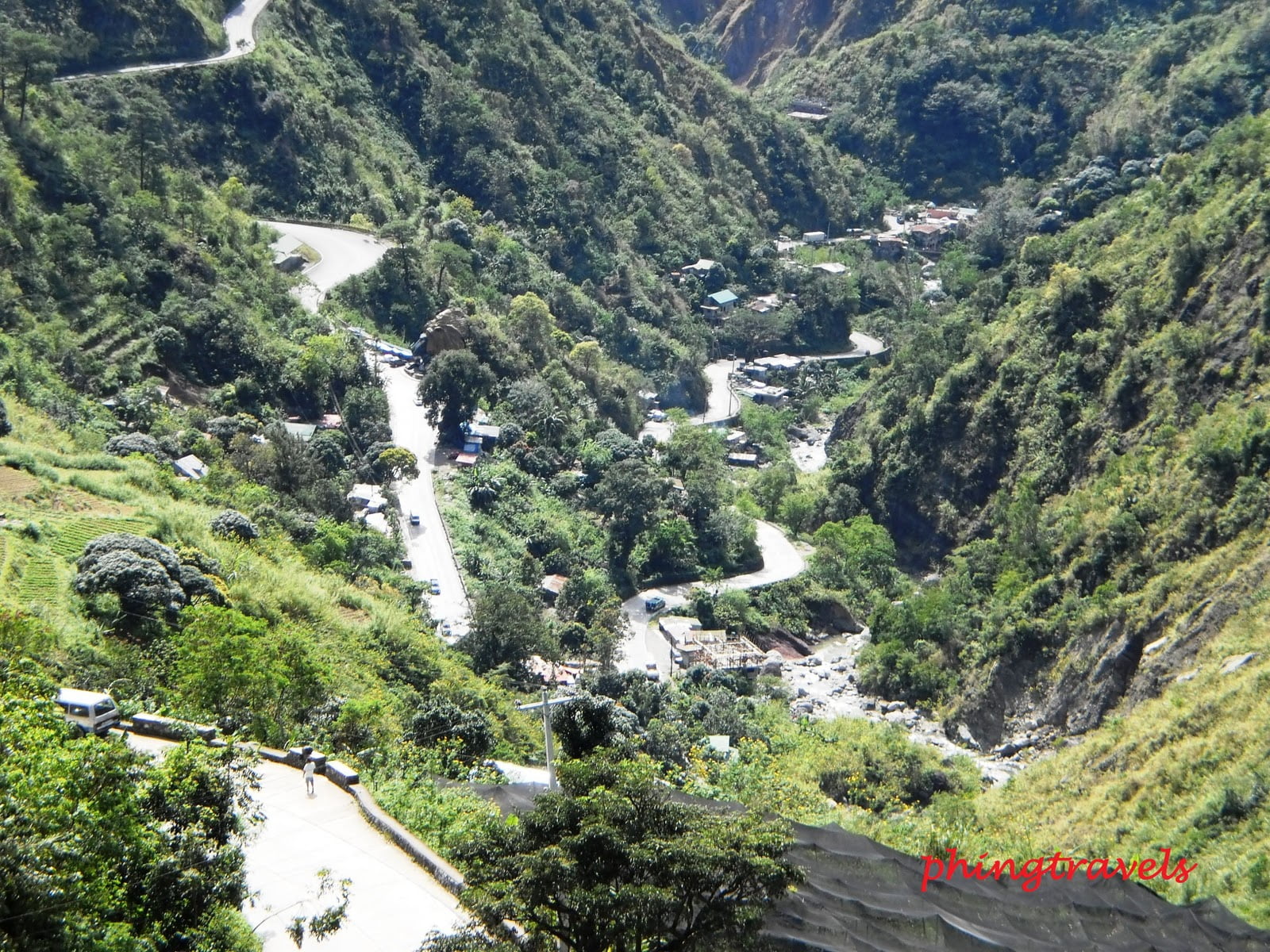 [smartads]
My first trip to the Philippines was in May 1984. I was going there to meet my father-in-law for the very first time. We were stationed at Kadena AB Okinawa Japan and we took a Space A flight from there to Clark AB Angeles City Philippines. I wanted to take a bus or something to go down to the province where he lived, but my father-in-law and my wife, Lita, said that there was too much guerrilla activity between Clark and the village where they lived, which is called Tambis 1, Saint Bernard, Southern Leyte, Philippines. It was decided that it would be safer for them to come up to Clark to meet us instead. Later, after I found out just how long of a trip it was, I was glad they decided I shouldn't go down there. Along with my father-in-law was one of my wife's first cousins, Benito and one of his daughters Minerva. Minerva was only 8 years old at the time. We met at the main gate of Clark and got them on base to look around. We stayed at a small hotel just outside of Friendship Gate on the right side of the road.
While staying at this hotel I seen a couple of things that I had never seen in the US. First of all Ferdinand Marcos was President and there was Martial Law in the Philippines. The first afternoon we was there, I saw a lot of soldiers walking down the street carrying M16 rifles. I must say that it made me a bit nervous, but there was no incident.
The next day we would all be heading for the capital city of Manila.  It was still a bit early, so we decided to just kick back in the room and do a little bit of talking and catching up for Lita and her father. She had not seen him in about 8 1/2 years. While we were in the room, Minerva was trying to teach me the Tagalog language. We were using comic books and I was trying to pronounce all the words. I don't know what I was saying, but it sure did tickle Minerva.
The next day as we were going back on base, I saw a guy selling caps. He must have had 25-30 caps stacked on top of his head. I bought 2 of them for, I think, P50 total. One of the hats I wanted to buy was close to the bottom of the stack, but he didn't seem to mind unstacking them all to get to it. The first hat had on it "Clark AB – Angeles City Philippines" and the 2nd one read "Balut -The Egg with Legs". I had to have one of those.
On base we got what they called a Philippine Rabbit Bus to go to Manila. Hey I figure a bus is a bus, right? Not! These buses get there name because they go quick as rabbits and dodge in an out of traffic. It's an experience not for the faint of heart. Once, during the trip, we pulled over for a bathroom (CR) break. Not a restroom in sight. The guys walked over to the fence, turned their backs to the bus, whipped it out and let it go. No women got out at that time. What was so funny to me though was that there was a young lady, oh about 16 or 17 years old I guess, sitting on one of the fence posts looking up and down the line of guys peeing. She was just nodding her head up and down while she was looking. That was funny to me and I remember it even 28 1/2 years later.
We were only going to Manila for a day because tatay (my father-in-law) had to get back to his rice fields as soon as possible. It was his sole income (besides what we gave to him).
When we got to Manila  we went to Rizal Park (aka Luneta Park) and had our picture taken under the statue of Jose Rizal, Hero of the Philippines. There were relatives in Manila so Benito contacted them and they gave us a tour of the city. At one point during the tour we went inside a very large church called the Quiapo Church (but has since changed names to The Minor Basilica of the Black Nazarene or also called Saint John the Baptist Parish). It is very beautiful inside that church and so big. The biggest church I had ever been in, and I'm from Texas.
Some time during the trip when we were sightseeing and we saw a demonstration. It looked to be an Anti-American demonstration, so everyone in the car made me hunch down out of sight, just to be safe. No incidents occurred.
Next we went back to Rizal Park to have a picnic. We stopped to buy some things besides the few things that we had bought at the shoppette on base. We found a nice picnic area and it was a nice sunny, but not so hot, day.  A perfect day for a picnic and spending time with family.

Later that day we finally had to leave because tatay, Benito and Minerva had to leave the next day to get back. We took a rabbit bus back and did have to make another bathroom stop, but no girl on a fence post this time. We did have one old lady get out to pee though. She just squatted and peed. I guess she was not wearing underwear, but I didn't want to think about it. I still don't.
The next morning we got them over the the bus stop, said our good-byes, cried our tears and let them go. We didn't know at the time, but we would not see tatay again for 8 more years, and even then, it was just Lita, not me. I would not get to see him again until the year 2000, 16 years from that time.
After they left we went back to the hotel to get some rest after our journey. The next day we would be going to Baguio City. Baguio City is up in the mountains. There was an US resort up there called Camp John Hay. We were going up there to stay for a few days to enjoy the mountain air, see the sites and just relax.
So the next day we went to the bus terminal on Clark and got the next bus out going there. The bus used was one of the blue military buses, for those of you that know what they look like, but the driver was Filipino. I swear that this guy's previous job was driving a rabbit bus. He was speeding around curves, dodging in and out of traffic and just overall basically just wanted to get there as fast as possible. The only time that he slowed down, except through some of the small towns, was when we started going up the mountain.
Now back in those days there was no railing on the side of those curves. Once we got up to where we could look out the window and see the valley far below (Kennon Road), the bus got awfully quiet. Hardly a word was spoken until we made it to the top. At one time going up there was another bus coming down. Now the road there is not the widest that was ever built. It looked like it was just barely wide enough to let 2 buses pass each other, I was just glad that we were the bus on the inside. In the past I have heard and read about buses that have actually gone over the side, so you can believe that I was quiet to not disturb the bus driver. Obviously we made it, but I was thinking that we still have to come down this mountain too. I hope that no bus will pass us because we will be on the outside coming down.
The bus went straight to the Camp John Hay registration office, we registered and we got a nice little 1 bedroom bungalow to stay in. Up in the mountains it gets a little chilly at night, so they had fireplaces in the living rooms.  Plenty of wood, at least more than we would be using,  was already chopped and stacked. There are a couple of things I remember well about Camp John Hay and a couple that I remember a little about.
One thing that I found out, and it's still true to this day, is that they had the best water pressure I have every experienced. I would take a couple of showers per day and stay in there until I wrinkled. We were there for 3 days and I took 5 showers, but I got started late the first day. Lita had to make me get out of the shower a couple of times. It was just so warm, so nice and such continuous water power.
In the evenings we went to a restaurant there called The Lone Star Steakhouse. Which, according to this website, is still there. We both ordered steaks and they were delicious. Just me being me, I asked the waiter if they happen to have any Lone Star beer. You know, Lone Star Steakhouse, Lone Star Beer. I wasn't really expecting the answer to be "Yes", but it was. Although Lone Star claims to be the National Beer of Texas, I'm not a big fan of it, but since I asked about it, I got one. I was glad it was in the bottle, because I can't stand the stuff from a can. The rest of the meal was very good. If it really is still there, I'd like to go back.
The second day we were there we went downtown. It was not as crowded as it is these days, so we looked around at a few stores and bought a few souvenirs. One of the places we went was the strawberry farm.  It is located in La Trinidad,Benguet a few kilometers away from downtown Baguio.  I believe it is the only place in the Philippines that grows strawberries because of the cooler weather. The thing that sticks in my mind the most about this place, beside the rows and rows of strawberries, is a sign. The sign, placed on the edge of the strawberry field, said, in English, "Please Do Not Urinate Here". I thought it was funny and I took a picture of it, but I can't seem to find it or another picture of the sign on the Internet. I didn't realize at the time that 'free peeing' was a nationwide thing (even after the trip to Manila). We didn't buy any strawberries or any of the jam they were selling. There were all kinds of things for sell there.
After the strawberry farm we went to Lourdes Grotto, in the downtown area.  It is a very long staircase that goes up to a shrine. On the way up, Lita got tired and decided that she wasn't going to go anymore. I went ahead to the top, just to say that I did, but hurried back down to make sure she was alright. I found her with some gypsy looking ladies.  For some reason it's good luck to have your picture taken with them. I'm thinking that maybe those gypsy women are the ones that started that humor.
The final full day we were there I made it out to the 9 hole golf course. Now I'm not much of a golfer, I'm more of a goofer, but I like to get out there sometimes to hit the ball around to see how many I can keep on the fairway. There is/was one hole there call Cardiac hill, I believe it's the 3rd hole. From the tee you have to hit the ball up this very steep hill. If you do not make it to the top of the hill, the ball will roll all the way back down, and then some. It's the only thing I really remember about that golf course and I think I finally got up there on the 4th try. It's also a hard hill to climb if you are not in shape and I never use a cart. Part of the reason I am out there is to get exercise and a cart is just defeating the purpose. I don't even remember what my final score was, but it wasn't par, I can tell you that.
So our last night in the cottage, we took our shower and ate at the steakhouse before finally giving up and going to sleep. The next day neither one of us wanted to leave, but we only had a week, and we had to get back to Okinawa.
On the way back down the mountain, our full bus was quiet again. We did have a bus come the other way, but thankfully we did not topple over the edge. The bus driver once again drove like a madman all the way back to Clark.
Once at Clark, we got a flight out that same day and made it back to Okinawa in one piece. It was definitely an adventure that we will never forget. Camp John Hay is now run by the Philippines and not the US. Although it is still nice there, it will never the same.