[smartads] This morning Lita decided to try the other coffee that she picked up in Tacloban.  She liked the 7 in 1 coffee, but this one is the one that I've been drinking called San Miq and it's the extra strong version.  I thought she had tried it already, but I guess Titing and I are the only ones that have.  Titing has already said it was too strong for him, but I like it.
***NOTE** – Don't forget to click on the pictures for more information.
Okay so Lita makes the coffee and tries it.  It is too strong for her, which I figured.  She decided to add some extra powered milk to it.  It is already a 3-1 coffee with the milk and sugar already added.  Now she has a cup of white looking coffee, but it's still too strong for her.  She says that she will finish it anyway because she has already added all the milk to it and knows I don't like coffee with all that extra cream, milk whatever.
So she starts one of her Filipino things of dipping her Pandesal in her coffee.  Okay, I relate that to being similar to the dipping donuts in your coffee.  I really don't like to drink the coffee if pieces of bread fall into it.  After she took a couple more sips, sure enough, as I figured would happen, she said she could not drink it and asked me to finish it.  I took the coffee and I didn't see any bread in it, so I told her I would go ahead and finish it.  After I took a sip of it I realized that there was way too much milk in it.  In the meantime, she opted to go with a Pepsi instead of making another coffee.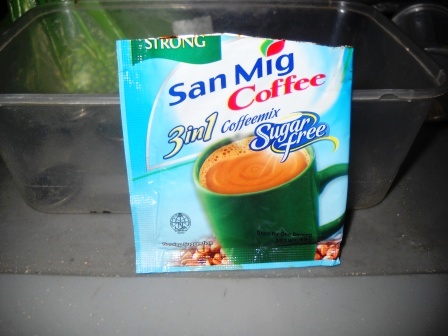 So I'm stuck with this over milked coffee and decided to take a chance and mix it with what I have left of my coffee.  I'm hoping that it will kill the milky taste and make it drinkable.  If not then I just wasted my coffee too.  It must be my lucky day, it turned out 'okay'.  At least I can drink it now with only a slightly milky taste.  I guess that qualifies me as having 2 cups of coffee today.
She often does this with drinks around here.  She will open a bottle of Mountain Dew, take a couple of sips and pass the rest over to me.  She did that with food in Texas, one of the reasons why I'm so big, but she doesn't do it here often.  That's probably because most of the food she eats here, I won't eat.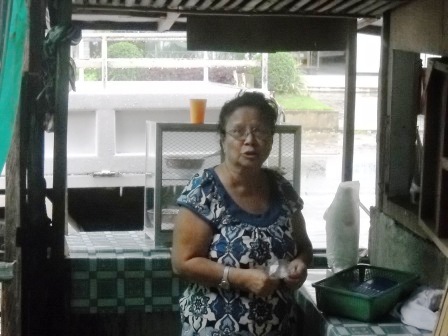 I guess now I will not have to worry about anyone else trying that coffee.  It's too strong for the only other real coffee drinking relatives here.  That means more for me.  It's one of the few things we will be picking up on our next visit to Tacloban, which will be next month on returning from Tambis.