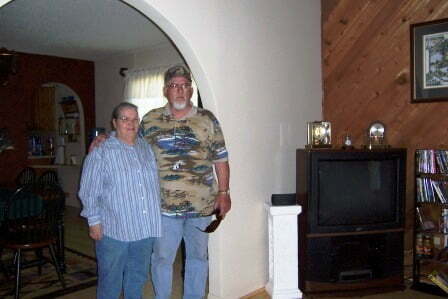 [smartads]
Sometimes I wonder if I being in the Philippines will be the death of my parents.  In fact, could you be giving your loved ones more grief than necessary?  I often get messages from Texas asking if I am okay, are there floods where you are, did the typhoon hit you, how far away is that volcano from you or have you had any problems with terrorists around there?  Things like that.  Mostly I tell them that things are okay and there is no flooding, that volcano is hundreds of miles from here or I haven't seen a kidnapping or even a terrorist (that I know of).  It got me to thinking though about when I was in the United States.  I didn't know about the layout of the Philippines either.   I was hoping to come up with a solution to resolve their fears.  I don't really know what to do except be sure they know the region of the Philippines where I live and maybe send them weather updates when bad weather is coming.  Of course send them reassurance each time something bad is happening on the island somewhere.  Those travel adversaries that the government issues are not very helpful to calm them.
You see, here in Calbayog City, we do not get natural disasters (knock on wood).  At least we haven't thus far.  We are away from the open ocean, so no direct hits from a typhoon or a tsunami.  Although we do get some mighty strong wind and hard pelting rain occasionally.  We do not have a volcano in the area, so we won't die a horrible death by melting.  I have not felt anything but a small earthquake since I've been here, and that was only once in almost 2 1/2 years.  We also do not even have any mountain in the area, so that means no landslide.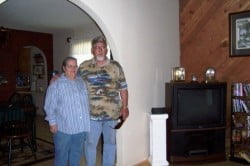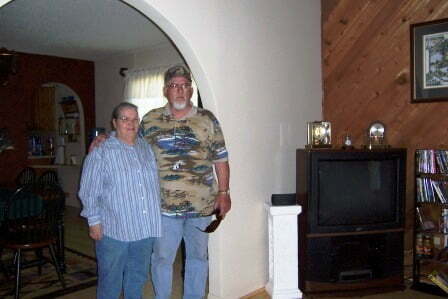 It seems that a lot of people in the United States and probably in other parts of the world, do not realize that all the flooding that goes on in the Manila area, is not all over the country.  Oh I know that other parts of the Philippines also have a tendency to flood, but Manila and other parts of Luzon usually gets the bulk of the rain and floods.  I think it's because of them trashing the streets and blocking the drains, but that's another story.
Although my Dad does not do Twitter or Facebook and he does not have Google or Skype on his computer, he does have Yahoo and Yahoo Messenger.  We usually talk several times per week, because he is amazed at the quality of the calls.  He says it's better than some of the local calls he makes there in Texas.  In between the calls though,  if he hears of something bad happening anywhere in the Philippines, he contacts me again, usually at my Mom's request.
Each time they contact me I have to once again inform them that Manila is many miles from here, like the distance from Austin Texas to Baton Rouge Louisiana, or something like that.  At least they can understand that example, because that is something they know about.   The actually distance from here to Manila is approximately 686K and from Austin to Baton Rouge is approximately 694K, at least according to the place I looked it up, so I'm not far off when I tell them that.
I guess it's just in the nature of the ones that love you to worry.  I suppose that no matter where you are or what you do to reassure them, they will still worry.  I guess I'm pretty lucky to have them.  I hope there is someone that loves and worries about you because that is what makes them YOUR LOVED ONES.