Creation of Northwestern Samar Province Pushed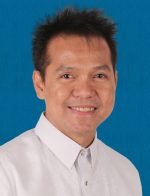 [smartads]
Samar Rep. Edgar Mary Sarmiento is proposing to create a new province to be named as Northwestern Samar.
He filed House Bill 8824 seeking the creation of a new province from the present province of Samar to be known as the province of Northwestern Samar.
Under the bill, the new province shall consist of Calbayog City, and the municipalities of Almagro, Gandara, Matuguinao, Pagsanghan, San Jorge, Santa Margarita, Sto. Niño, Tagapul-an, and Tarangnan.
"The creation of the Northwestern Samar will not reduce the population, land area and income of the mother province to less than the minimum requirements prescribed by the Local Government Code, considering that the remaining population of the mother province is still 448, 161 inhabitants, while the land area is 3,778.89 square kilometers," Sarmiento said in filing the proposed "Charter of the Province of Northwestern Samar."
Please continue reading at: https://news.mb.com.ph/2019/01/22/creation-of-northwestern-samar-province-pushed/
[smartads]