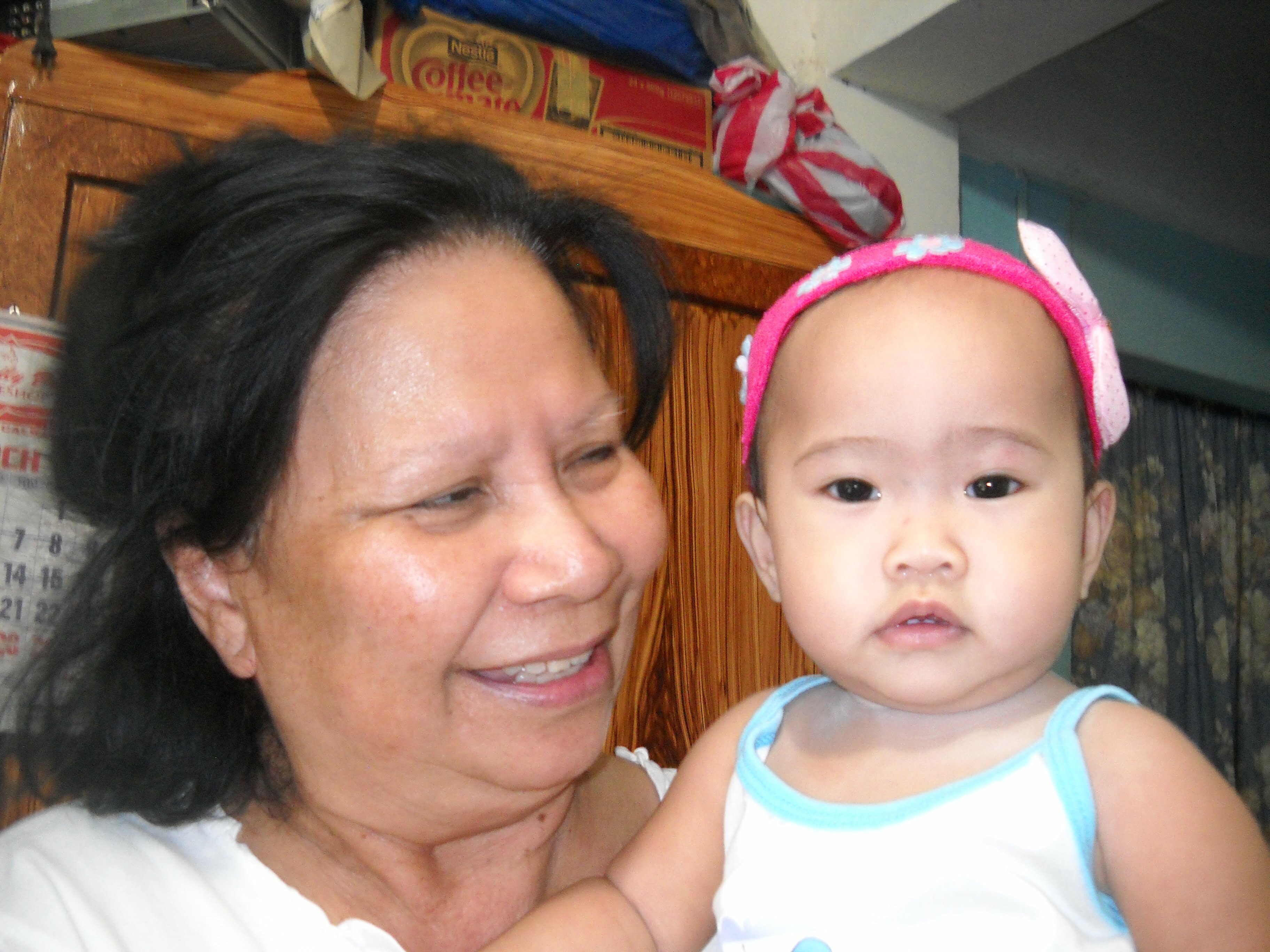 I've got a story to tell.  Within this story there is insight on how things work here in the Philippines.  I'm sure this story is not unique and many expats that live here have experienced something similar to this.  I do not have a picture of Ba-ning, but I felt this story should be told just the same.
It all began last November.  My wife and a few relatives were in Tambis Southern Leyte to celebrate All Saint's Day.  While they were there, it was decided that one of our nieces, Precious Berdijo (aka Ba-ning), age 16 would be coming back to Calbayog with them.  She would be coming here to work and in exchange we would be paying her way through college. 
Now here it is a common thing for relatives that have the means to do this for other relatives that don't.  It is much less expensive to go to college here than in the US, England, Australia or the other first world countries.  The young person coming to work would be coming usually just to clean the house, watching children, doing little chores, running errands, you know, things like that. 
Ba-ning already has a brother that is working and going to school here in Calbayog.  Her brother is Bradley.  He works with our cousin Mar, and he has been going to school for at least 2 or 3 years already.  Although he and Ba-ning would both be here, they would not be at the same house, but they are less than 1 mile apart.  So it was decided that Ba-ning would work here, mostly helping take care of little Samantha, but also helping with the cleaning and doing errands from time to time. 
When Ba-ning arrived, she arrived sick and was out of commission for almost a whole week.  After she got over her illness, Samantha would not go to her.  But, that didn't last very long.  Only after a couple of days, Samantha warmed up to her and they became pretty close. 
So Ba-ning is here to go to college, however the next college session does not start until May.  So that is about 7 months before she can start.  No problem.  It was decided that she would just continue doing what she is here to do, but she would be paid P1000 per month until school started.  At that time the P1000 would stop and the school tuition, fees, projects and books would start. 
So things are going along fine, until it is decided that she is not really needed here.  I guess the decision for her to come here was made on a whim.  That also is not an uncommon thing in the Philippines.  So now, after only barely over 2 months, she is told that she needs to go back home.  She was a bit homesick, it's true, but she also did want to go to college.  I personally like having her around.  She took a little getting use to, but she is a fun loving young lady.  She liked to dance around and spoke pretty decent English.  She is not the type that would normally do things on her own, but if you ask or tell her to do it, she would without complaint. 
Anyway, so at the end of January, the 29th, Lita and her cousin Judith were heading down to Tambis anyway because it is the 1 year anniversary of the death of our cousin Khany.  The 1 year anniversary of a death is a big thing here in the Philippines also.  That 1 year is like a mourning period.  So it was decided that Ba-ning would just return with them, because no one wanted her to be traveling by herself for that long, at least 6 hour, journey. 
Lita and I told Ba-ning that if we ever get our little sari-sari store open, we will send for her again.  The next time it will be only Lita and I paying and we will be sure to get her here shortly before the next college semester begins so there will be no waiting period this time. 
I do enjoy helping others when I can and I hope to get another chance with Ba-ning in the very near future.