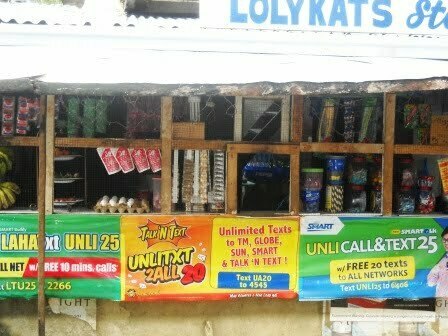 [smartads] Today is one of those days that I wish I was more of a sociable person.  I had a surprise visit from Wayne today.  He's been telling me that he comes here quite a bit and today he decided to show up.  Cool.  I am so unsociable though that I didn't offer to let him or his family to sit down or offer them a drink or any of that stuff a good host is suppose to do.  I'll have to work on that.
Wayne showed up at LolyKat and really surprised me.  He had to repeat who is was twice, mostly because of the noise of a truck going by.  He is a pleasant looking and and sounding fellow.  He brought me some BBQ sauce and 3 packages of Kool-aid.  That was nice of him.  I've actually already tried the BBQ sauce and it was good stuff.  I think he said he just picked some up in Seattle while he was there, not anything special, but I liked it and I will remember the brand Sweet Baby Ray Honey BBQ sauce in case I'm see it again somewhere.
Although I did not offer for him, his wife and his nieces to sit down, they probably would not have anyway.  They seemed to have somewhere to go, but he said he would be back later so we could have coffee and talk a little more.  Lita was at the market again, so she didn't get to see him.  She showed up about 20 minutes after he left.  He said that they would be around for the next couple of months, so he would stop by again.
It was a little strange because Wayne is an avid blog reader and whenever I brought up a subject, he knew about it already.  For example, I mentioned that we would be in Cebu on Feb 4th-6th and he knew the reason was for Lita's social security.  It would be nice if everyone was such an avid reader.  I know there are a few more of y'all out there though.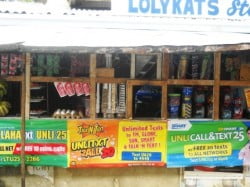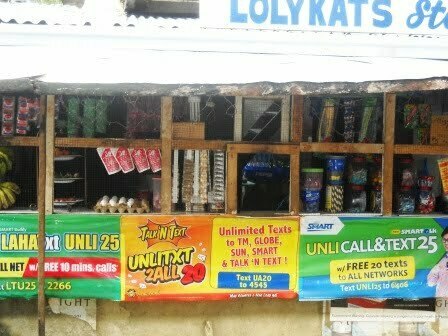 Just a few minutes after he left, it started pouring down rain.  I hope he didn't get stuck in it.
I like seeing new people that stop by to say howdy.  I'll have to work on my sociable skills though.  I guess I'll start when Wayne comes back for another visit or if Mark shows up at the end of the month.  Oops!  I haven't told you about that yet.  Well if you are reading the comments, you know about that already anyway.
Wayne I know you're reading this.  Thanks for the BBQ sauce, it is really good.  Sorry I wasn't a good host, but I'll do better next time.  I'm always a good host when Lita is around, but not a good host when she isn't.  We don't have anymore stateside coffee (Blair take note because when you got that 'good' cup from use before, that was Folgers from the US), but we do have the local coffee (Nescafe) and I'll be happy to make us some or get soft drinks or beer or whatever.
Someday when/if the Blue Gazebo ever gets open, we will have a once a month Expat night with 1/2 price drinks.  We'd still have to charge for food though, but I'll bet I can talk the owner into a small discount.  It will be American style food too.
Anyway, if any of y'all are in the area, please stop by for a visit or just to say howdy.  If you read the blog you should pretty much know when I will be here and when I will be gone.