[smartads] Well if you read yesterday's post then you know that I was feeling frustrated and fat.  I decided that I need to weigh myself, no matter what the consequences are.  I was really fearing stepping on that scale and it shouldn't matter really, but I was really nervous.  It all turned out to again be unnecessary.  My weight was about the same as it has been for the past 7 or 8 months, it was 120.8 kilos (about 267 lbs).  So still well within my 117-123 kilo range.  I don't know why I sometimes feel like I'm getting too fat.  Maybe I'm getting use to this lower weight and I'm just too worried about ever going back to be so big.  Not that 267 lbs is small, but it's a lot less than 330 lbs like I was when I arrived in the Philippines.
Lita is on her way to the market, so I'm stuck here in the store.  I can't remember if I put those Super Stixs on her list of things to get, but we do need to get another 1 or 2 jars of them.  We don't make much money off them, but the kids love them.  There are 60 sticks in a jar and we charge P1 each for them.  They cost P57.5, so only a profit of P2.5 for the whole jar.  You can't charge more, or they won't buy them.  Most of the kids that come to the store only have P1 to spend.  If she gets some, I hope there are other flavors that we have not tried yet.  I doubt there will be another one as good as that Pandan, but you just never know.  There could be a fantastic flavor out there just waiting for me to discover it.
I loaded the Pepsi cooler with our newly purchased soft drinks from FranJessy Trading, about a half hour ago. The Blue Team is here right now and the drinks are not cold yet, so I guess they will have to use some of the small plastic cups we have with ice.  They usually drink Pepsi with an occasional Mountain Dew thrown in. I took a picture of them, but there are only 4 of them today.  Usually there are 6 or even 7 eating here.
It looks like, but I'm not for sure yet, that they are starting a new sari-sari store down the road from us.  If it is, it will be the closest one to the Ciriaco.  They are only about 10-15 feet from the side of the hotel.  Of course we will still be in a better location, right outside the front door of the hotel.  I got a couple of long range photos of it, but they didn't turn out too well.  I took 3 pictures of it and this is the best one.  So the other 2 really stunk.
About 5 minutes after I wrote that last paragraph, I asked Jay about that place.  He informed me that it is not a new sari-sari store, but the local videoke.  So now I know where all that singing is coming from until about 0200.  It was right there the whole time and this is the first I've known of it.
Well Lita is back from the market now.  She came up short on money so she compromised.  Instead of buying whole cartons of cigarettes, she only bought 1/2 cartons.  Also she didn't buy the only thing that I asked for, peanut butter.  Peanut butter is expensive here.  A small jar of it is just slightly above P119 ($3).  She did get 2 1/2 dozen eggs and a package of 10 Skyflake crackers that were not on the list, so I think if she would have eliminated those, she could have gotten the peanut butter at least.  Oh well, it doesn't matter, I'll get the peanut butter soon.
I just heard a loud bang.  It turned out that a tricycle going by, blew a tire.  He had passengers so I guess they didn't have to pay for that ride and just hopped on another of the many tricycles roaming around and went about their business.  The tricycle driver will have to push his tricycle to the nearest vulcanizing shop to repair that tire.  This site can explain vulcanizing if you don't know what it is.  Just look at the first comment for the explanation.
Lita bought a large bunch of banana's and she only paid P30 for them.  They are still all green and will take about a week or so to ripen.
There are 3 young girls (about 9 or 10 years old) that keep coming back to the store to buy ice candy and/or bubble gum.  I think they are infatuated with me, or maybe they just like my silliness.  Maybe it's both or maybe it's neither and they just like a lot of ice candy and bubble gum.  Whatever it is, I expect to see them a couple of more times today at least.  As long as they keep coming by spending those pesos, it's okay with me.
Heart is here today.  It's not Sunday and she's here, but there is not school until 2 Jan.  I'm going to try to remember to call her by her real name from now on, instead of Heart.  Her name is Julieanne, and it's such a nice name.  Anyway, I asked her about that soup recipe that they copied from me.  What kind of grade did they get on it at school.  They received an 85.  I said, "What?", an 85.  It should have been at least a 95.  Come to find out that they did alter the recipe a little bit.  Jay said that they added condensed milk to the broth.  Well that sounds like a -10 to me.
I know I've already posted a couple of the pictures, but today is the actual day I took the pictures of Casandra walking on her own without using support.  Here's one that I don't think I posted yet.
As y'all probably know by now, I've started a couple more blogs.  They are in their infancy, but I'll be trying to find a way to make them work.  I'm going to try to put a new post in each everyday, but at least 3 per week, in case things happen or I can't find any information.  I actually have another blog (a 5th one) but it doesn't have any information in it yet.  I haven't decided exactly what to do with that one yet, but I do have a basic idea.  I came up with an idea for these 2 new ones and they seemed more important right now.  I hope to be able to find unique and updated information for both these new blogs somehow, especially for the one I call Calbayog Corner.  I want to have recent, current and future stories about what's happening in this city.  The Official Website of the City Government of Calbayog is seriously outdated and I think this town deserves to have more information about it spread out to the world.  I hear there is an Office of Information downtown, so I'm going to go there to try to find out what I can get from them and/or see if they can direct me to another source of information I could use.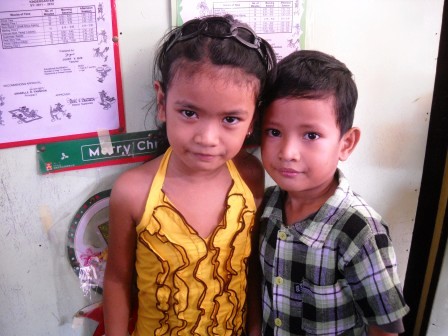 Useless Knowledge:  The first envelopes with gummed flaps were produced in 1844. In Great Britain, they were not immediately popular because it was thought to be a serious insult to send a person's saliva to someone else.