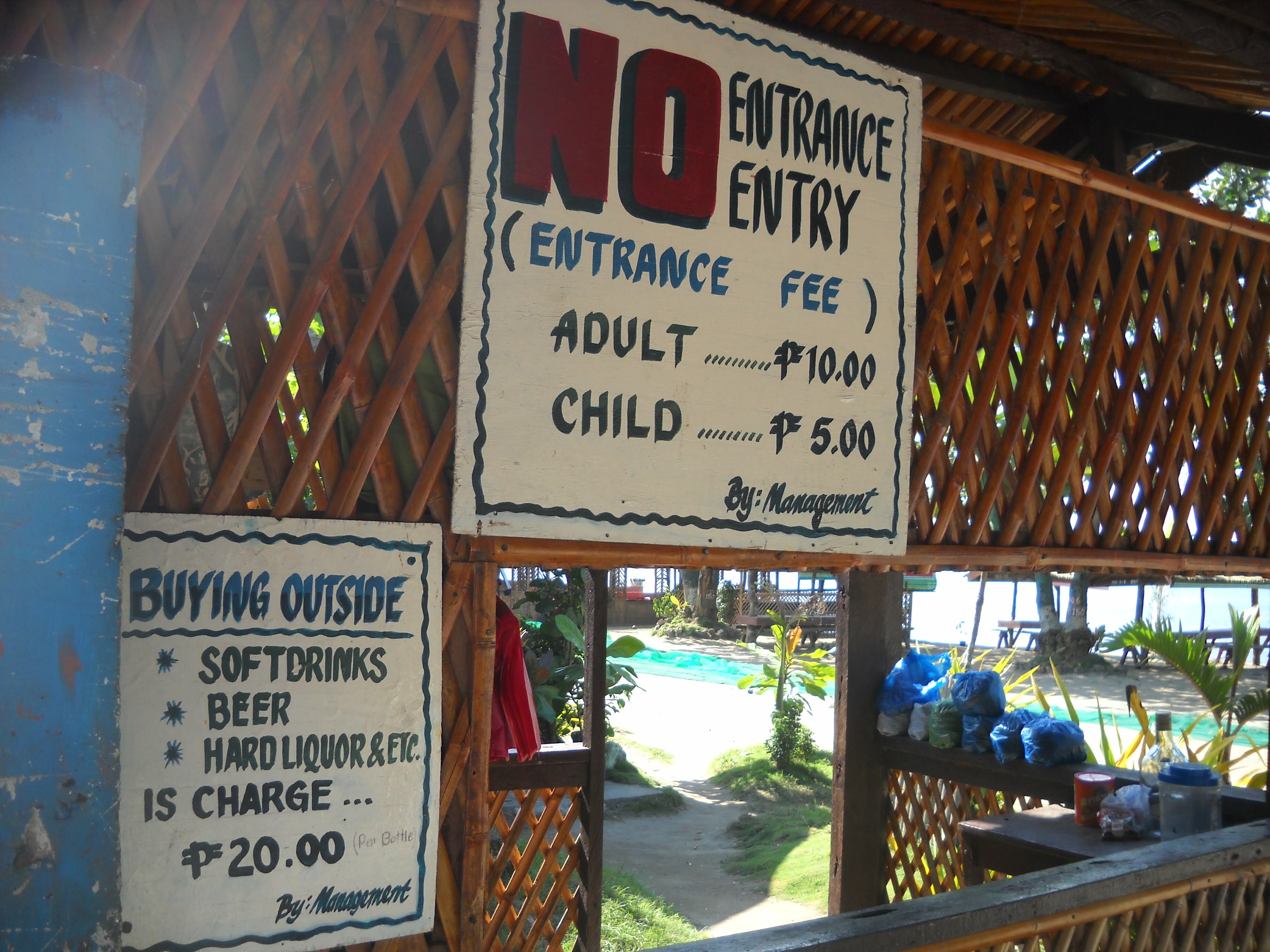 [smartads]
On Monday, the 4th, I decided I better get downtown to pay the Globe internet because they said they would turn it off on Tuesday, the 5th.  I didn't feel like having to pay the extra P300 to get it turned back on.  As I mentioned in the last post, the Globe office is now on Navarro St instead of Magsaysay Blvd.  A fact I would not have known if I didn't try to go there on Saturday with Ramil.  I walked by the old office and it was gutted.  I did not see anything to indicate where the new office had moved to, but I suppose some of the workers there would have known if I would have had to ask.
When it was time to walk home, I decided to walk to Rick's house first to see how he is doing.  He is laid up in bed with a swollen leg.  I think it's something that has been bothering him for awhile now.  I have only been to Rick's house one other time, but I found it again without any trouble.  The front door was open (the screen door closed) and Flor saw me coming and opened the door for me.  She said that Rick was still in bed, but he was awake.  After she went in to make sure he could and would accept a visitor, I got to go in.  He said that his leg was feeling better and the swelling had gone way down.  I hope he is up and around soon.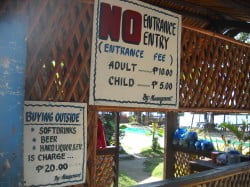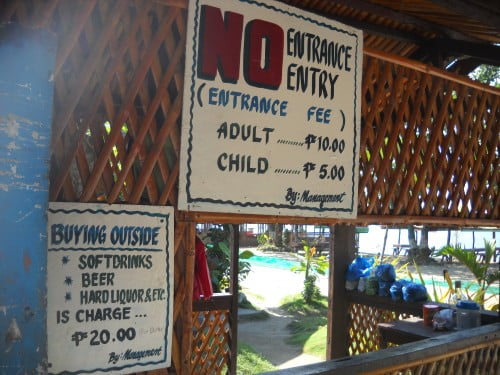 As I was getting ready to leave there was a brown out.  It was at 10:20am.  Rick also told Flor to get a bag of beans they had.  It was a large bag of pinto beans that he said they would never eat all of.  Flor said that she doesn't even like them.  Well I love pinto beans, they are my favorite beans and you can not buy them here in Calbayog.  Until/If we get that Pure Gold here, we probably won't have any sold around here either.  I'm going to get Lita to make some cornbread and have me some beans and cornbread.  I haven't had that in years.
I decided that I was going to continue down the Magsaysay extension road and walk all the way to the market, then cut across the parking lot and through the village to get back to the house.  Well I only got about half way to the market.   After walking to and around downtown, I guess I am not in good enough shape to make that long of a walk yet.  I'll be working on it though.  I hailed a tricycle and had him take me to the market.  The guy didn't speak very good English, but he sure was trying.  After he dropped me off I just continued walking to the end of the parking lot and through the village.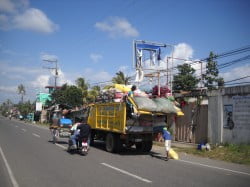 When I finally got back home, I headed for the refrigerator and got a bottle of water.  I finished that, but not too fast, and then I decided I needed to take a shower.  After my shower I drank another bottle of water.  I guess I was thirsty.  I need to drink more water anyway.  I was going to tell everyone that I walked all the way back too, but I'm not a very good liar, so I just told them what happened.
As you may remember, Monday was also the first day of LJ Cafe (our restaurant) being open.  There were not too many customers coming by yet, but we had 15 people at the new market that ordered food.  Joan and Pam pack up the food, deliver it to them, pick up the money and head back.  I think that will end up being a regular thing as long as it is not raining.  Besides getting wet, it's a real challenge to walk through that village when it has been raining a lot.  It is mostly dirt all around there, so it gets muddy easily.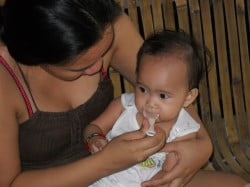 On Tuesday we had 2 brownouts although neither of them lasted very long.  The longest one being about 20 minutes from 12:05 to 12:25pm.  The next one didn't happen until 5:00pm and it only lasted for 10 minutes.
I'm having a cabinet built to store my clothes in.  Right now Lita and I are sharing and it's just not working out.  I have clothes laying around everywhere and she has to keep some of hers in boxes.  It's big enough to put all my clothes in, I think, and also to put my games, CDs and other things in there.  I put some liner on the shelves, but that is the extend of the work that I had to do on it.    It's not quite finished yet, but about 95% done.  Actually I think all it needs is to fix the doors so they stay closed.  I'll have all my clothes in there within the next couple of days, but I have already put several of them in there.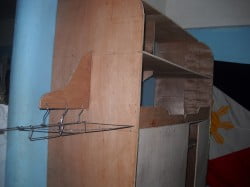 Last item for today is that I found out how much that we will be selling our Nissan for.  I talked with Titing and he said that the asking price will be P350,000.  I said that if we did that, we would be taking a big loss, because, after interest, that truck will be costing us P540,000.  It's okay though, I need to get it out of here and the money that we make from it I will be having a custom made pajak-pajak made for me.  Lita wanted to get me a tricycle, but I finally convinced here that with the bicycle version I would get some much needed exercise.  She didn't argue with me on that.  To the best of my knowledge and Titing's knowledge, there is nothing wrong with the Nissan.  We did take the battery out to use in the Pepsi truck, but when the batter is in, it works fine.  We start it once a month and let it run for awhile just to be sure.  Lita says she plans to leave my CD player in the truck too.  I don't know about that yet because it was new when I put it in there and it has hardly been used since.  We do play it when we have the truck running each month though.
We still owe on the Nissan, but the last payment is this July, so only 4 more payments.  We can just use the money that we get to pay it off and get it transferred into the new name right after.  That would mean that we would be having that extra P10,000 coming to us each month after that, instead of going towards the truck.  An additional $250 per month coming our way.  I sure can't argue with that.
Salamat, Y'all