[smartads] Wow, since my last post there have been some really interesting things happening around here, especially in the computer department.  After I got back from getting the money for the memory card, things didn't go exactly as planned, but you won't hear anyone here complaining, not just yet anyway.
Before I forget, I'd like to link to a post that, as I said in the comments there, hits the nail right on the head about living in the Philippines vs. vacationing in the Philippines.  I think that anyone that plans to move here should read this article and consider it seriously.  What the man has to say is true, all of it.  It would be unwise to move here if you can not handle the scenario that he presents.  The article is here.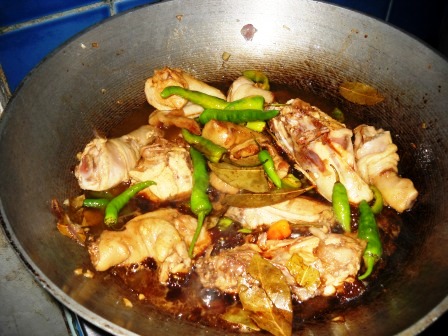 First of all the 1 gig memory card was not compatible with my computer, so I did not purchase it.  As it turned out, I'm okay with that.  I already had some money and there was a computer tech right next to the computer, so I had some changes made.  The tech was able to save the memory card I had and it is now working properly.  He just needed a good eraser for it.  Some of those little problems I had with the computer are now gone, but I  have developed a couple more.  The new ones are nothing I can't live without though.  At the beginning of January I will call the tech back up (his name is JimBoy) and see what he can do about fixing the newly developed problems.  I think only 1 of those may have been his fault.  The computer is running much faster now too.  I don't know if it will bog down again shortly after the tech leaves, but it's running much, much better now.  It turns out that there were viruses on here that my virus protection was missing.  I have now got a new, supposedly super duper virus protection on there now.  It's called NOD32.  Also instead of Windows XP, I now have Windows 7.  I haven't gotten that all figured out yet, it's a lot different than XP.  I also got a few more software items loaded that I have never had before.  He only asked for P500 ($13) for all the work.  I gave him P600.
Actually there are only a couple of things that I've discovered to this point that frustrate me.  One is that I can not longer figure out how to put a link on the website that can be clicked and y'all can go directly to the site (I forget the official name of that type of link).  Another thing is that my Plants vs. Zombies stats got erased, but I can get that back.  It will take a long time to get it back up to beating the game 20 times, but I can do it.  Actually I may not even do it again.  I just like playing the mini-games and survival games now.  There are a lot of things that have come up in Tagalog, but I believe I will eventually be able to get all those to English.
I wanted to try my DVD player to see if it worked now, but that's one of the problems I'm having, the drive won't open now.  It worked before he worked on the computer though.  That's the one thing that might be his fault.  I haven't made an attempt on the speakers yet, but I will definitely have to at least give it a try.  I sure hope they work.
Lita will be going shopping later.  She now has part of the money that I got from the bank to pay for the memory card.  I figured since I didn't have to use it, she might as well get some groceries.  In addition to my normal potatoes, carrots and onions, I am requesting ketchup, bread, peanut butter, tomatoes and chicken.  I'm sure that I won't get all of it, but as long as I get at least 5 of them, it will be okay.  I requested chicken instead of bacon, because it is cheaper.
Useless Knowledge:  In 1 year, the average  Human heart circulates from 770,000 to 1.6 million gallons of blood through the body. This is enough fluid to fill 200 tank cars, each with a capacity of 8,000 gallons.
Lita brought home some things for the store including some of those Super Stix (the tubular wafer sticks).  The flavors she bought were Tutti Frutti and Pandan (HA!  I figured it out.  It's a little more trouble than I am use to, but it works.  Now I'll go back and do some others).  Anyway, that Pandan is delicious.  I like it better than the Ube and the chocolate, and I love chocolate.  I don't think it will take the place of the Kit Kats, Peanut Butter Cups or even a good chocolate bar, but it sure taste good.
Mar, Ludy and the beautiful Marianne stopped by again tonight to chat.  They stayed for about 30 minutes.  I'm glad they come by once or twice a week to talk so we can share things and keep up with each other on current events.
I use to have 2 OS (Operating Systems) on my computer.  I had Windows XP Home Edition and Windows XP Professional Edition.  I wanted to get the Home Edition off and the only way to do that was to reformat the drive.  Well since it had to be reformatted anyway and I had the opportunity to get Windows 7, I did that.  Point is though, when he reformatted the C: drive, he erased a lot of things that I normally use.  I did give him permission to do it though.  I figured I could reload anything that I was using and if I don't miss it, then I didn't need it anyway.  I'm in the process of reloading some of those things now.
Okay it's Friday morning now (16 Dec).  I got up early today at 074(something) and wandered around the house a bit.  At 0801 we had a brown out (again), so I just went out to LolyKat to watch for customers.  Lita was busy cutting up peppers anyway.  I also went to order some more soft drinks from Neneng.  We ran out of Pepsi last night and were down to the last Mountain Dew.  I ordered a case of each and a 1/2 case of Sting.
At 0831 I noticed that the lights were back on.  I don't know for how long they have been on though.  CRAP! There they go again.  At least it only lasted about a minute this time.
I see a couple of things that I'd like to take a picture of, but Grace came by yesterday to borrow the camera again.  I think she is going to a Christmas Party (the one I mentioned that was at the Marju Krisel).  Lita said that Grace wanted to borrow the camera for a week for a trip that she will be going on, but that's not going to be happening.  I'll need that camera to take pictures for y'all.
I was thinking (usually a dangerous thing, but I kept it light this time) about selling the camera before we left for Texas at the end of April, but now I don't think so.  Again, I will need the camera on the way to Texas and while there, to take pictures for y'all.  I do still plan to buy that new camera I was talking about in a previous post, so maybe when I get back I will sell this camera to whomever wishes to buy it.  I mentioned it to Victor and he will tell his daughter (Grace) about it.  I will mention it to her when I see her also, just in case.  She may need to start saving money now or maybe go in halves with Juvic (her sister).  Besides me, Grace is the one that uses the camera the most.  Juvic is the #3 user and Cathy would be #4.
Man we sure do use a lot of banana's around here.  Vicky just grabbed 4 bunches of them to make the daily desserts that we have here.  I figure it's about 5 dozen that we use, per day, 6 times per week.  So about 30 dozen banana's per week and about 120 per month.  That's a lot of potassium.
Lita showed up out here at the store to take over.  I have no idea of what time it is, not even close to a time.  I do know that I haven't eaten today and I will now be going inside to figure out something to eat.  I think if I have some bread, I should be okay.
I have been getting a lot of spam messages recently on this site.  I couldn't figure out why, but then I saw it, by accident really.  When I switched to Windows 7, and was having those website problems, for some reason my Akismet got inactive.  I have since reactivated it, so that should take care of the flood of spam I have been receiving.  I know I can't block it all, but I couldn't stand getting 10-30 almost at one time.
I also re-activated the Envolve Chat, but it still was not working, so I deactivated it and then deleted it completely from the blog.  I have no idea what went wrong with it.  It was working fine and then it just stopped.
Although I just went into the house a couple of minutes before 2:00pm (that's what time it was), Lita decided it was time for me to return to the store and it's only 3:00pm.
A guy that sells ice cream he peddles around with his bicycle, stopped by to buy something to eat.  Since he was there, I decided to buy one of the Choco Java drumsticks, if they have them this time.  Last time they didn't.  I was in luck, he had one, so I got it for P25 (.62).  It is by the company Selecta.
I noticed they were having a Christmas party for teachers at the Ciriaco.  I did a little story on an event that happened there and you can read it here.
Tonight is one of the many nights the children like to go out caroling for money.  They see me in the store and in their minds they hear the ja-ching.  I'm not going to get into this too much right now because I plan to do a separate story about this also.  That will probably be in the next couple of days.
Casandra can walk now. Of course she is only taking baby steps and she is still not sure about this new experience, so she hangs on to things sometimes.  I think she is addicted to those Super Stix though.  Since she can't talk yet, but she will point to them on the shelf when she wants one.  Also she is not normally stingy with what she is eating, but she is with those.  Actually I think her whole family, except Ado, is addicted to them.  Crystal and Khan buy them most of the time, plus Cathy gets them on a regular basis.  Precious she likes them too, but she likes bubble gum more.
It's about 7:30pm now and it's really raining hard.  I will probably just close the store a little early because very few or no people will come in a downpour like this.  It also gives me a reason to close early to avoid anymore of the same children trying to sing for pesos.  Since it's Friday, we don't normally close until 10:00pm, but it looks like it will rain for awhile anyway, so I'm closing it up now.
At 8:01pm we had a brown out once again.  It was 'exactly' 12 hours from the one this morning (0801).  I waited a couple of minutes before I decided I better shut down the computer.  Of course right after I pressed continue at the last chance to stop the shutdown, the lights came back on.  The Internet did not come back up with it though.  I had to wait another 10-15 minutes for that.  I'm going to turn the computer off early, get in bed and watch TV for awhile (whenever Lita is done watching her shows).  Frustration is setting in.
I will end this post here and begin with Saturday (17 Dec) on the next post.  I've still got 11 pages of notes and it's only 12:12pm (20 Dec).  Y'all please remember that if you have any ideas, compliments or complaints about this website, please express them.  Now time to insert pictures.
Salamat, Paalam