[smartads] Nope, that didn't work.  Now I need to fix or replace my audio video card and I need a new C drive.  Isn't that just wonderful.    What am I talking about?  It's from my last post when I reloaded the drivers for my video card to try to eliminate those black lines that keep appearing on my screen.  I was told it was probably going out and I just wanted to try to reload the drivers to see if it would do any good.  I think I'm either going to have to upgrade my system or go back to Windows XP, because all these system problems started after I had Windows 7 loaded.  I don't think my system is up-to-date enough to handle Windows 7.
Balanga City (Filipino: Lungsod ng Balanga) is a second class city in the province of Bataan, Region III – Central Luzon, Philippines. It is the capital city of Bataan. According to the latest census, it has a population of 84,105 people in 14,065 households. Its citizens are called Balangueños.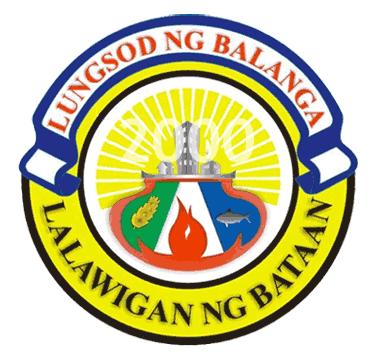 Balanga City is primarily a residential-agricultural city. 8 out of 10 men engage in the driving of local tricycles, it is the local taxi of the city and obviously the main source of income for men in this town. In recent years, it is increasingly becoming an important commercial city in Region III. Unfortunately it also has a very unreliable electricity supply and the city is prone to power cuts almost daily. The local electricity company is called Penelco.
http://www.weather-forecast.com/locations/Balanga
Balanga, the capital of Bataan, was formerly a visita of Abucay before it was established as a mission of the Dominican Order in the Provincial Chapter of April 21, 1714 and later declared a vicariate on April 18, 1739, under the patronage of Saint Joseph. Upon the establishment of Bataan as a separate province in 1754, Balanga was made its capital by General Pedro Manuel Arandia due to its favorable location, at the heart of the new territorial jurisdiction.
The word Balanga originates from the Kapampangan word "balañga" (clay pot) and to the Tagalog word "banga" (clay pot), which the town used to produce and which was among the best that can be found in the country.  On December 30, 2000, Balanga was inaugurated as City by the Republic Act 8984.
http://www.zamboanga.com/z/index.php?title=Balanga_City,_Bataan,_Philippines
I had to go to LolyKat early this morning.  I have been able to stay in the computer room recently, but not today.  It's 11:00 now and I've been out here about 2 1/2 hours.  It's hard to complain when she has been cutting me so much slack from being out there.  I think it's because I told her that pretty soon, when things are set up properly, this site will actually start making some money.  We have high hopes, but I'm not going to guarantee anything until I see results.
I cut some vegetables today for my lunch.  Lita is now cooking them on the grill in the foil, after she added some chicken to it.  Khan helped me by peeling 2 of the potatoes.  It took a little longer with him helping but it wasn't a problem.  He looked like he was enjoying using the peeler.  It was obvious that he has never used one before, but he did get the peeling off without wasting too much of the potatoes.  He didn't ask for anything for payment, but I gave him 3 pieces of chewing gum anyway.  He has been shadowing me all morning.  I guess he misses his daddy and/or he is bored.  He has to go to school this afternoon so I guess he'll be okay then.
http://geotayo.com/balanga.php
Gloria, the banana lady, came by today.  She's been by here 3 times this morning.  She bought something the first time she came by from the food area.  The second time she came by there was a lady at the food place talking with Lita, but she left her bag out by the road.  Gloria picked that bag up and started off with it.  We had to yell towards her to get her to put it back down.  That lady then got her stuff and left.  She knows that Gloria is not right anyway, so that wasn't a problem.  The last time she came by, she wanted to buy some Champion cigarettes.  They are P1.25 each, but all she had was P2.  I just let her have it.  I'm not going to bother her over P0.50 ($0.02).  She's pretty harmless, you just have to watch her so things won't end up missing.
I went inside about 11:30 to take a quick nap.  It was too quick.  At 12:03pm Lita woke me up because it was time to eat.  I was hungry was I didn't say anything about wanting to go back to sleep.  That cooking in the aluminum foil has become my favorite way of cooking around here these days.  It's just so flavorful.  Titing tried it and he liked it.  He didn't complain about it being too spicy today.  I didn't put a lot of peppers in it this time.  At least not as many as I usually do.  I ate most everything in the foil, but I did save some for later.  Not only does this way of cooking taste good, but it also saves on the propane use in the kitchen.  So that's a double plus.
Ramil showed me something on the computer case that I didn't know about and never noticed before.  It's a little pin hole by the eject button for the CD/DVD RW  drive.  The drive that won't open.  It hasn't opened since Windows 7 has been installed on the computer.  I guess the driver is not compatible, but I can't find my CD for the drive (it's probably in storage) and I can't find anything for it online.  After I got it opened, I tried a CD in there, but it still did not work.  Just another reason to go back to Windows XP or update my computer to the 21st century.
http://philippines.asiaconnectiontravel.com/bataan/bataan-province-offering-a-glimpse-of-the-filipino-spirit/
I made an itinerary for our trip to Texas.  It's not complete, but it made me think of some things I have to check on.  Things like when we get to Korea and/or Seattle, I need to check to find out the best time of the month to return to Korea from Seattle.  Going from Osan to Seattle it's at the end of the month.  It's probably the same for the return trip, but I want to be sure.  We will be able to leave whenever we want, so leaving at the best time is always the … well it's always the best.  Another thing I had to think about was getting from Seoul to Osan and vice versa.  I discovered that my only real obstacle will be that once we get to Osan and get confirmed on a flight leaving to Seattle, then I need to get on a computer to make reservations from Seattle to Texas.  It's $50 less per person if you make the reservations online versus in person.  I wonder if they have Internet Cafes around Osan?  Maybe they have a computer area for use on Osan somewhere, like in the library or the recreation center.  I don't know, but I'll ask at the terminal on Osan when we get there.  Maybe I can do it right in the terminal.  Now would be a good time to own a laptop.
Well that's all I have for today.  If you are still reading, then I guess it wasn't so bad.  I have some big plans for this website coming up.  All should be revealed sometime next month, so y'all stay tuned.  I'm still going to need your opinions on some things.
http://adoborepublic.net/how-i-rate-living-in-balanga-city-as-a-future-residence-for-returning-filipinos-and-other-retirees.html
(A nice article about a Canadian that (kind of) chose this city to retire in.  Well actually according to the story, the city chose him.  Read it, it's pretty good).
Salamat Paalam
Useless Knowledge:   The typical woman living in seventeenth-century America gave birth to 13 youngsters. Benjamin Franklin, born in 1706, was his mom's 16th kid.