[smartads] Another day, another notebook.  This time I'm using a letter sized notebook instead of one of those small ones.  I just wanted to see if this would work out better for me.  It's still the same cheap paper, so I'm still going to have to gather some for the return trip from Texas and send those via balikbayan plus probably buy a few more in Korea on the way home.  These larger notebooks probably won't make much of a difference except that now maybe one page of notes will be enough for a good post, if I add in the rambling.  I've got 1 1/2 pages of notes this time, lets see how big this one turns out to be.
Batangas City (Filipino: Lungsod ng Batangas) is the largest and capital city of the Province of Batangas, Philippines.
http://en.wikipedia.org/wiki/Batangas_City
http://flagspot.net/flags/ph-iva.html
http://www.weather-forecast.com/locations/Batangas-City
Known as the "Industrial Port City of CALABARZON" and classified as one of the most competitive cities in the country today and the home of approximately 324,116 peace-loving, hospitable and hard working inhabitants. It was proclaimed as a City on July 23,1969 which became the accelerating point of trading, commercial and industrial activities in the locality. The city is presently classified as a Regional Growth Center and identified as one of the sites for the Regional Agro-Industrial Center and Special Economic Zone as mandated by the Medium Term Philippine Development Plan and the Eco-zone Act of 1995. This capital city is one of the nation's top revenue earning cities and the site of one of the biggest refineries in the Philippines. The city is also hosting the first three power plants using natural gas with a combined capacity of 2,700MW. It is located approximately 108.00 kilometers south of Manila.
The city's fine harbor was declared as an International Port and an alternate port of Manila. The city is the land of historical places, of fresh fruits and marine resources and of great opportunities for social and economic advancement.
http://www.batangascity.gov.ph/aboutbatscity.htm
http://geotayo.com/batangascity.php
It's 0950 out here in LolyKat and I just finished 3 of the cucumber and tomato sandwiches.  So far today I'm getting my caffeine via Coca-Cola (or Red Pepsi if you prefer).  Most likely I will be getting a cup of coffee soon though.  I'm big on drinking things throughout the day.  I don't really drink only when I'm thirsty, but sometimes when I feel a little hungry, I'll get something to drink and usually the little hunger pain goes away.  If it's a big hunger pain, only food will help that.
I/We have no special plans for today, again.  At least none that I know of.  It's hard to do things when you have not much money and you have to babysit this store all day.  When I do get some spare time, I have to update the blog.  I do find time late at night to play Text Twist 2 at times though.  But I think that about this time next year, I'll be planning a trip to someplace in the Philippines to visit for about a week or so.  We have a friend that may be going home to Cebu in May 2013 and she said we could come stay with her a few days while she is here.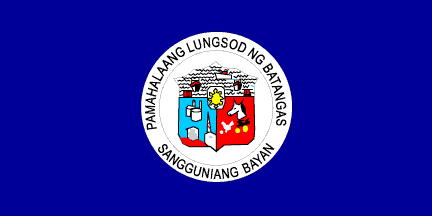 I told you I like to write down what I'm thinking, that's why I ramble so much, so here goes.  I'm thinking, again, of the time when our dream of being able to travel is finally reality.  It has taken a little training of Lita for her to realize that she doesn't have to do all the work herself, all the time.  Now even she is talking about being able to wake up and have nothing to do, except whatever she wants.  She probably wants to shop, but that's okay as long as she controls the spending.  I'm working on that too.  Of course I'd still be in charge of buying the tickets and I expect to still be buying the Cebu Pacific sale price tickets around here in the Pacific area.  They have a lot of P1, P88, P888 and 50% sales.  Of course they still have to add all the full taxes to that sale, but starting out at P88 is better than P2199 or the P888 is a better start than the P5999.  Those may not be the actually non-sale prices, they are just examples.  They could be a little more or less.
http://www.travelpod.com/hotel/Rosegold_Beach_Resort_Hotel-Batangas.html
When we finally do get to take a trip to Europe for her to see Paris and me Venice and Greece (I hope it's still there), maybe, just maybe I can save enough for a couple of business class tickets.  If there is a miracle, then first class tickets.  I don't want to spoil her with the first class service though she might expect it more often.  She's never been on first class and I've only got it once, but not on an International flight.
When we start traveling places we have a plan to let the person at the check in counter know that if they need to bump someone from a flight, we would volunteer.  Of course it'd have to be a nice, secure airport and we would expect to be bumped up to at least business class on the flight we do end up taking, but would prefer 1st class.  I don't know if they do such things for International flight though.  Most likely we'll have the time and maybe they'll even get us a hotel room and a ride to it and back.  The airlines, at times, go out of their way to help the friendly customers, but if you are rude, they can sure mess up your plans.
The new website that should be rolling out sometime next month could provide some of that for us.  I want to have a website that makes money, but not overwhelm readers with advertisements.  I thought I had a good set up with my blog, but evidently I was wrong.  It's about eye appeal from what I've been told, so the next site will have that.  I hope to get y'alls opinion of it once it's in place.
http://www.ourworldtravelguide.com/2010/02/batangas-famous-tourist-destination.html
I'm trying to decide whether I should have a separate Travel Blog or just add it to a section of the website.  Maybe I can start it out on the website and when/if it gets going well change it own site.
Wayne stopped by again today.  He brought a friend with him named Bruce.  I  hope that was his name, I didn't write it down and my memory isn't that great.  I do remember that I mentioned the baby back ribs at the Marcial's Grille to him and that got him excited.  I think he really wants to go by there now.
I was just thinking that I still have not gotten a response from Osan AB about those flights.  Maybe I need another way to contact them.  I don't know why they are not answering now.  They were so quick and helpful the first couple of times.  I would like those days but if we would have to spend a couple of days and nights in Korea before heading to the US, I can live with that.  We plan to stop for a couple of days on the way back anyway.
For lunch today I created a simple yet effective meal.  All it was was onions & peppers grilled in butter (not too much) then I added in some cooked rice.  I let it simmer all together for a few minutes and added some seasoning.  Done.  It was good as is, but I also added some BBQ sauce on the side.  Lita said she liked the smell so much when it was cooking that she had to try it.  She knew it would be too spicy for her, but she just had to try.
http://otopphilippines.org/region4a.html
We closed LolyKat about 6:30pm.  There was not enough customers and neither of us wanted to sit out there anymore.  Lita mentioned 3 times about Titing starting the bakery.  That's a good sign for me.  She's starting to grasp the idea that she is in a position in life where she can actually get some money and not really have to do anything for it.  The things we have done in the past are starting to pay off, but we need to be patient enough to let it happen.  Adjusting Lita to the idea that she doesn't have to work all the time is taking a long time anyway.
Okay that's it for today.  That was 1102 words before I started this paragraph.  That's pretty good for 1 1/2 pages of notes and only a little rambling.  If I ever get 3 pages of notes in the big notebook, I'm going to have to do the post in 2 parts.

http://www.flyphilippines.com/batangas.php
Salamat, Paalam
Useless Knowledge:  The majestic Hapsburg Schonbrunn Palace in Vienna has 1,441 rooms, of which 40 are opened to public tours.  At age six, Wolfgang Amadeus Mozart performed for the royals in this palace.