[smartads] As you may have figured at the end of the last post, I passed out.  It's a good thing I was already in bed.  It will probably be a couple of weeks before I drink anymore alcohol because I don't want to overdo it.  In contrast to yesterday's post, this is a short one.  I need to load some music on Titing's phone tonight anyway.
Happy Birthday Dolly Parton
The City of Las Piñas (Filipino: Lungsod ng Las Piñas) (population: 532,330, 2007 Census) is a city in the National Capital Region of the Philippines. It is bounded on the north and northeast by the Parañaque City; on the east and southeast by Muntinlupa City; on the south by the Municipality of Imus, Cavite; on the southwest and west by the Municipality of Bacoor, Cavite; and on the northwest by the scenic Manila Bay. Half of its land area is residential and the remaining half is used for commercial, industrial and institutional purposes. The present physiography of Las Piñas City consists of three zones: Manila Bay, coastal margin and Guadalupe Plateau.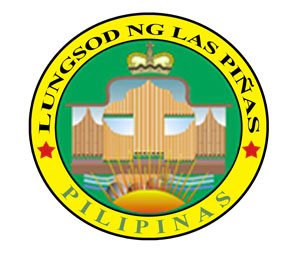 http://en.wikipedia.org/wiki/Las_Pi%C3%B1as
Since its establishment as a small fishing port and a major salt-making center during the Spanish Era, Las Piñas City has grown into an important residential, commercial and industrial suburb of Metro Manila.
Las Piñas City is world famous for its Bamboo Organ, located inside the St. Joseph Church of the Parish of Las Piñas, formerly known as San Jose Parish Church in the Spanish Period, as the only organ of its kind in the world. Built in the year 1824 by Catholic priest, Fr. Diego Cera, created out of bamboo, wood, and metal, this famous organ is praised for its unique, rare, and melodious sound.
I woke up this morning at 0903.  No hangover really, just a small bit of a headache.  It wasn't enough to stop me from have 4 cucumber & tomato sandwiches though.  Yeah you read it right, 4.  I also had a cup of coffee.  I had that meal out at LolyKat with Lita, but she didn't eat any of my sandwiches today because she had already eaten.  For not having any aspirin, I think I'm doing pretty well.
According to my untrustworthy clock in here, it is 11:15 and it's business as usual around here.  My 'special' day is over and it wasn't so special, but I will be sure to make sure it is next year.
It's 12:25pm now and I'm alone out here.  Lita went back to bed and Vicky is working on making the desserts.  It's a little noisy out and about, but not as bad as a couple of days ago.  It has not rained so far today either.  Right now the shine is shining brightly and people are moving to and fro.
http://www.zamboanga.com/z/index.php?title=Las_Pi%C3%B1as_City,_Philippines
Ado is not working today because evidently that cut he got yesterday is enough to keep him from driving.  He's usually up between 0300 & 0400, especially when he had his normally only day off yesterday.  I'm not sure if he will stay home again tomorrow or not.
I finally got to go in the house for about 1 1/2 hours and I slept for most of that.  I should have been able to stay longer, but Lita decided that she needed to go back to sleep.  She just woke up from a 3 hour nap.  Maybe she is getting sick or she is just bored around here and needs a change.  We do have that couple of days we will be traveling to and staying in Cebu early next month, but that probably won't do too much.  I need to take advantage while I'm out and about and stop at a real supermarket to get a few things.  We're suppose to leave here early on 4 Feb and leave Cebu late Monday afternoon.  I guess that will get us back here early Tuesday morning.
http://www.geckogo.com/Guide/Philippines/Luzon-Islands/Las-Pinas-1/Explore/Lodging/
Add another day to your rain counter.
That cream that we bought for my rash is not very good.  I've resorted to putting alcohol on it to make it burn so I won't  have to feel the itch.
On the plus side of today, the computer is running well again.  I'm not sure what was going on.  (Note: This was before I did the defrag).
http://www.laspinascity.gov.ph/
Salamat, Paalam
Answers to 18 Jan Quiz in Blue.
Filipino:  Claro M. Recto  (1890-1960) was a Philippine nationalist leader and president of the 1934 constitutional convention. He was one of the most vocal advocates of Philippine political and social autonomy.
Claro M. Recto was born in Tiaong, Tayabas, on Feb. 8, 1890. He worked for a bachelor of arts at the Ateneo de Manila and finished a master of laws degree at the University of Santo Tomas in 1914. From 1916 to 1919 he served as legal adviser to the Philippine Senate. In 1919 he was elected as representative of the third district of Batangas and served as House minority floor leader. He was reelected in 1922 and 1925.
He was called Great Dissenter because of his uncomprising stand against pro-American policy of R. Magsaysay, the very same man whom he helped to put in power.
Texas:  Henry Smith – Smith was born in Kentucky on May 20, 1788, but spent most of his youth in Missouri. In Texas, he settled in Brazoria in 1827. There he farmed, surveyed lands, and held the office of Alcalde of Brazoria. He fought and was severely wounded at the Battle of Velasco in 1832.
He became a member of the Convention of 1833. At the Consultation in 1835, Smith was chosen governor of the Provisional Government. He was an outspoken advocate of independence for Texas. Because of his uncompromising approach, however, his leadership was of limited effectiveness at a time when Texas unity was needed most.
New Quiz Questions.
Filipino:  What is the capital of Bohol?
Texas:   What happen on February 3, 1998 that had not happened in Texas in over 100 years?
Answers Tomorrow.
Useless Knowledge:  Giant Crab Spiders have such a ferocious appearance that they earned a spot as extras in the horror film Arachnophobia. These creatures, however, eat only cockroaches, crickets, and caterpillars, more than compensating for their scary appearance. Giant crab spiders are about 2 inches long, are hairy, and have noticeable black fangs and black feet. Their egg sac is the size of a golf ball.