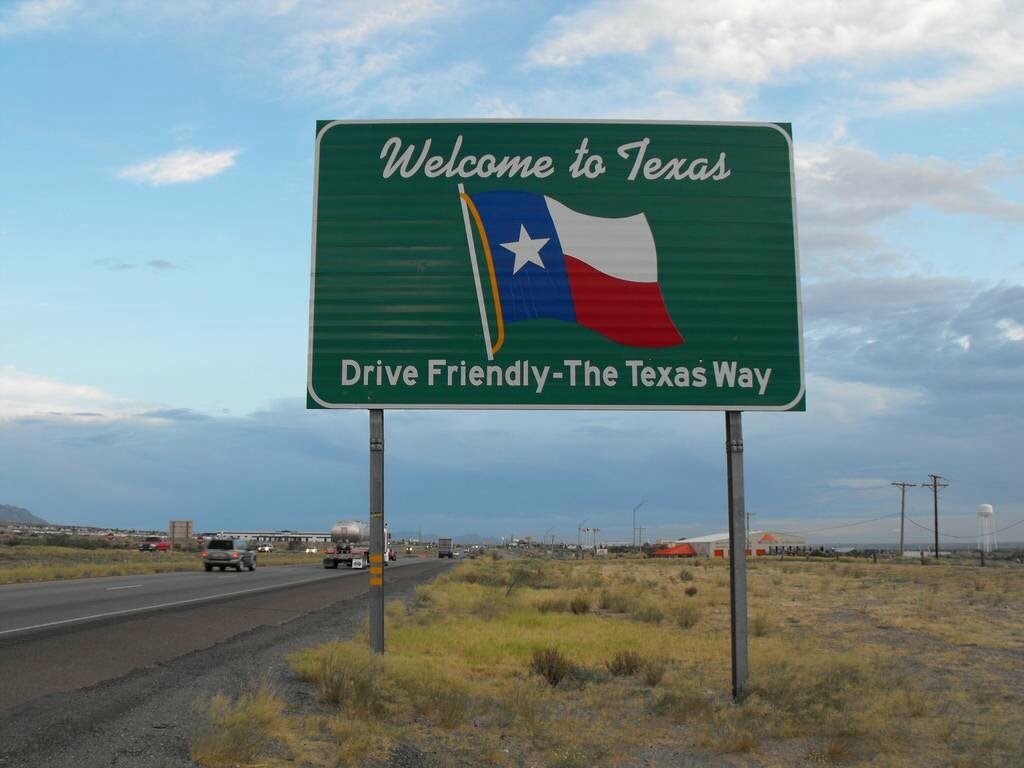 [smartads] I must say that even though this vacation has barely started, it has already been quite an adventure.  A lot of things have happened already that we will definitely remember for a long time.  In fact we better remember.  I will have plenty of useful information for people that may be traveling to the areas that we have, so please take note.  I didn't get as much information this time around as I wanted to because it was our first time traveling Space A and frankly I was a bit confused and even frustrated at times.
As you may have noticed in the title, it says Day 1, Part 1.  It was a long, interesting day and of course with the ramblings thrown in, it would probably be over 5000 words before I finished.  I'm on an unfamiliar computer, my Dad's, and I keep missing the shift key to put in the capital letters, so that's already enough of a problem to bother me.  Let's get on with the travels.
We said our good-byes and headed for the Grand Tour terminal about 0935.  Khany gave us a ride there.  Our  van was to leave at 10:00 and that is the exact time that it did leave, according to Lita watch.  The ride to Catbalogan was pretty uneventful except Lita and I did talk quite a bit about things that have happen and things we want to happen.  Even when I was dozing off to sleep, unintentionally, Lita was still talking.  We arrived in Catbalogan around 11:15.  We wanted to take a van that was going straight to the airport in Tacloban from there, but the next one was not leaving until 2:30.  We didn't want to wait around that long if we didn't have to, so we opted to just go to the Tacloban terminal and decide what to do from  there.  Lita wants to hang out at the mall, but that would mean spending P150 to get there then more money to get to the airport.  Plus if we are at the mall for awhile, we will probably end up eating also.  That would be more money that we can't afford to use right now.  I'm actually hoping that Jun shows up at the Tacloban terminal and gives us a ride around, but I doubt it.  He has to work and I'm not even sure he knows we're on the way.  It's okay though.  It will give us experience on how to get around on our own without having to depend on others all the time.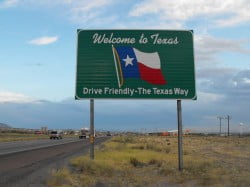 Why Texas is the smart meter market to watch
Well we made it to Tacloban and things got messed up almost as soon as we got there.  Nothing major to affect us though.  One of the passengers in the van asked to be let out before we got to the terminal.  This is a normal thing, it happens quite often and we do it when returning to Calbayog.  The problem this time was that when  the driver went to pull over, a pajak-pajak was passing on the right, between us and a parked jeepney.  The van forced that pajak-pajak into that jeepney.  There were no injuries and a traffic safety patrol was on the scene in about a minute or two.  It was determined that since the van driver had his signal light on to turn, the pajak-pajak should not have been passing there, so they let the van driver continue on his way.  That was good for me because I didn't feel like sitting around there all day, we had someplace to be.
When we were about 1/2 mile or so from the Grand Tour terminal there in Tacloban, actually we were right in front of the McDonald's, if you remember the picture I took before and put on the site, and someone else decided to get off.  No it didn't happen again, but Lita and I decided to get out there also because we still had 3 1/2 hours before we had to be at the airport (5 1/2 hours before the flight left) and we had not eaten all day.    So if Jun was at the terminal, he might have been wondering what happen to us.  I don't think he was though, because I have gotten a couple of messages from him on Facebook since then and he didn't say anything about that.  I'm glad we did not inconvenience him.  We went in the McDonald's and ordered a special they had running.  It was a 1 piece chicken, rice and regular drink for P75.  Of course I ordered 3 of those specials and upgraded 2 of the drinks to large.  I also added 1 order of large fries.  The fries are really the only thing I will eat at McDonald's not including the breakfast items, in the US.  Of course in the Philippines you also have the option of spaghetti to order, but I don't like the sweet sauce they use, so we passed on that also.
Our next task was to figure out how to get to the airport.  It turns out that if you walk across the street from McDonald's you can get a jeepney going to the airport at a cost of P24 (.56) per person.  So that's what we did.  I have not ridden in a jeepney since 1984.  We have always had our own mode of transportation or have taken a taxi, tricycle or pajak-pajak.  It wasn't a big deal though, just another form of transportation.  We arrived at the airport around 3:30pm.  We gave the driver his fare all in coins, with about P5 worth of .25 sentimos (cents).  I think the total amount of change turned out to be around P60.  I didn't want to carry a lot of change, but I did keep all the P10 and some of the P5 I had.
As I said, it was 3:30pm, too early to check in for our flight.  The lady at the counter did assign us some seats though.  I picked row 31 because it is the only one that has only 2 seats.  I could get my window seat and Lita her aisle seat.  Plus it was right next to the CR that Lita was sure to frequent a few times during our flight.  The counter lady also assigned us the same seats for the Manila to Seoul leg of the trip too.  We had to sit out in the lobby until about 4:30pm, but it was fine because Lita had found a chair to sit in and we were right in front of the air-con so no complaints about that.  When they decided to start processing our flight, a huge line had formed, so we just waited until it was way down.  I noticed that they had all 4 counters open and one of them was empty, but not one moved over.  I got Lita and we went right up to the counter.
That's when our biggest problem surfaced.
Of course you will have to check the next post to find out what that problem was and how we got around it.  It's something that people traveling out of the Philippines should know.  Our solution is only a temporary one, but I hope to find a long term solution somehow.  Maybe someone out there will be able to help with it.  As for now …
Salamat Y'all
Interesting Knowledge: While Rome ruled the world, Jesus Christ, son of Mary, was born in a cave, not in a wooden stable. Caves were used to house animals because they retained heat. A large church is now built over the cave, and people can go inside. The carpenters of Jesus' day were really stone cutters as wood was not used as widely as it is today. So whenever you see a Christmas nativity scene with a wooden stable, that's the "American" version, not the Biblical one.
Interesting People:  I was reading about this lady and she is a Mother Teresa type person.  I can't even imagine the things she had to do and endure to accomplish these things without having been killed in the process.  I hope they make a movie about this, because I will definitely watch it.