[smartads] Well this post is a first and last.  It is the first of my activity posts that I am putting in since the new site has become active.  It is also the last post that I will be doing for probably about a week because tomorrow evening we will be leaving for Korea and then, hopefully stateside and to Texas.  Things are not starting out to wonderful already because according to the tentative schedule out of Osan AB (Korea), there are no scheduled flights going stateside.  I'm thinking that by tomorrow morning that will change to at least Seattle though.
I found out that they have some computers in the passenger terminal at Osan for travelers to use.  I will do some passenger terminal Facebook checking when I get there.  I have "Liked" just about every AMC Passenger Service Facebook account I have come across.  That way I will be able to access it easily from my Facebook account without having to go through extra steps.  I signed up via e-mail to place our name on the standby list for flights, so all we have to do is check in when we get there.  The sign up is good for 90 days or until it is used.  After we get confirmed on the flight and get to where ever we end up going, I will immediately sign up again so our name will be just a little bit higher on the list when we are ready to return.  Retirees are already at the bottom of the totem pole for flights, so any advantage I can get to inch up that list, I'd be smart to take.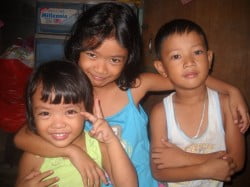 I can sign up at multiple sites with one e-mail, so that's pretty cool.  Right now I am signed up at 6 or 7 different Air Force bases throughout the Pacific and stateside.  In case the only thing heading inland from the west coast is to Little Rock AFB or Scott AFB (Illinois), I am already signed up at those places in case they have something heading south to Texas.  Actually I saw that Scott AFB has frequent trips down Texas way.  If you want to ride for free, I guess you have to put up with things like this.  We hope to become Space A traveling experts before too long.  We also want to get to Europe via Space A.  I see quite a few flights going to Germany and some to England.
I now have all the hotels from the old website, transferred to the new website.  I also have all the restaurants that I actually had sufficient information on.  There were 2 or 3 restaurants that I still need to find out more information about (Isla Cafe, Bo's Coffee and Mang Inasol).  I had the information for Isla Cafe, but I can't find it anywhere.  Obviously I need a better system for keeping up with things if I'm going to get this website super organized.  Y'all go check out the new hotel and restaurant sites.  They are better organized than the old site.  At least the pictures are and the hotel information looks okay now, but it will be more organized later.  My new host Rich is going to write a short program to be able to put the hotel and restaurant vital information in a table.  He has that on his websites, but he needs to adjust the settings to fit my theme and Windows XP, which I am still using because with my old computer, it works best.  I've got no problems using it and that's what I like, no problems.
I also started on the Philippine Leaders for the website.  I've only got one in there so far, Emilio Aguinaldo (1st President of the Philippines), but there will be more pretty soon. On the old site all I had on there when you went to that place on the blog was a link to go to another place.  This time I will have some information about each person, then I will have some links to check out more information if you want to.  The links that I list will be the ones that I got my information from, but there will be much more information to see by clicking on the links then what I will have posted.
In addition to that I have put some of the Philippine Mythology on the new site.  That one is hard for me until I figure out which figures are for all the Philippines and which are specifically for different regions.  I've got a small handle on it, but I haven't quite figured it out yet.  I have 9 different ones on there now, 3 each in 3 posts.
Juvic decided to have that baby girl.  Quinny Samantha Gloria was born on May 12, 2012.  I'm not sure about the spelling of the first name.  Yes I know it's an unusual first name, but she wanted to somehow name it after your grandfather (Poppa) and his first name is Quirino.  Most likely everyone will be calling her Sam or Samantha.  I suggested making her nickname (because it seems that all Filipinos have a nickname) "Q", like in James Bond.  So I'll probably either go with "Q" or Samantha.  I most likely won't be calling her Sam.  Titing, Neneng, Lita and I will be the godparents (ninang and ninong) and Juvic is going to wait to have the baptism when we return from Texas.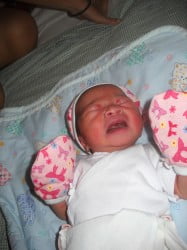 Starting this July (after Texas) I will make semi-annual trips, probably January and July, to all the local hotels to make sure I have up to date information on them.  Also I think in August and February I will visit the restaurants on the website and update any information.  Since my site seems to be the best single place in the world to get information on multiple hotels and restaurants here in Calbayog, I want to keep it up to date as much as possible.  Of course if I happen to go to one of those restaurants before the schedule update time, I will just go ahead and do a quick check at that time.  This will include any pictures that need to be updated, like I had to do for Joy Palace Hotel not too long ago because they open there little restaurants and put up bamboo around the patio.
Well we are down to only 2 kittens now.  We gave one of them away, the little white one died the other day and we have no idea what happen to one of the 2 toned ones.  It just wasn't here one day.  The white one has been sick and not eating too much.  It was moping around, so I'm not really surprised that it died.  So we have 1 2 toned and 1 yellow one left.  That yellow one I have tentatively named "Custer" and the other one "Shadow".  Custer for the yellow hair and Shadow because he likes to follow you around.  I don't expect either of them to be here when we return though.  They were gone for 2 days and we don't know where they were.  They just got back this morning.  I think they have a 2nd home somewhere and mama is showing them how to get back and forth.
Mar, Ludy and their whole clan was just here.  They came by to say good bye to us since we leave tomorrow morning at 10:00.  We actually will be leaving the house between 0930 and 0945 to go to the Grand Tour terminal.  For some reason they said they would be unable to pick us up at the Ciriaco Hotel like they normally do.  It doesn't matter much to me, it's only about a mile down the road and I think Khany will be taking us there.
I found several Philippine government websites all in the same place so I will be adding those to my Info Websites pretty soon.  That page is also one that looks much, much better than it did before.  It was just links before.  Now they are all set up nice with pictures and links.  If you know of someplace that is a good thing to know in the Philippines, let me know and I will get it added in there.
On this past Saturday morning at 0602, we had a brown out.  We didn't know it when it happened, but it was a schedule brown out that was going to be all day, 0600 to 6:00pm.  It's even more inconvenient when you don't prepare yourself for it mentally.  The lights did come back on a little early though.  It was sometime between 5:30pm and 5:40pm.  Lita and I were playing Yahtzee (I found some regular Yahtzee score cards) out on the picnic table and when I came back in the house to put the things away, I noticed everything was back on.

The last thing I want to talk about before I close this first/last post out is the Recipes.  It is not ready yet and I still don't know how it works.  However, when it does work, if you have a recipe that you would like to share, preferably a Filipino recipe, then you will be able to add it to the website yourself.  I'm sure that I will have to approve it, but I see no reason to reject a legitimate recipe.  Maybe some mixed drink recipes too.  If you have a recipe you want to share, try it.  Most likely I will approve any recipe that is an actually recipe and not something stupid.  I hope that I will get some from y'all because it was my idea to set it up that way.  My new host, who has been helping me immensely, liked the idea and he never thought of that before.  Rick I know you like cooking and sharing recipes.  It was you I was thinking of when I thought of it.  Go for it.
Remember I said that when I start the posts on new site that I wanted to sign off with something other than "Salamat Paalam"?  Well I thought of something, not too exciting, but fitting since I usually do all my posts at night.  Here it is.
Maganda Gabi (Good Night)
Very Interesting Knowledge:  In 1897, building on earlier research, a chemist from the Bayer Company in Germany, Felix Hoffman, invented a recipe to help relieve the painful symptoms of his father's arthritis. He then pitched his idea to his employer, and Bayer reluctantly agreed to produce the medicine they named Aspirin. Bayer finally launched Aspirin in 1915. But Aspirin's success ended up costing the company a great deal of money in 1919, when the United States, England, France, and Italy forced Bayer to surrender the trademark to them as part of the Treaty of Versailles. Thus the word aspirin is now written in the lower case. Oh yes, Bayer also held, and was forced to give up, its trademark to Heroin at the end of World War I as well.