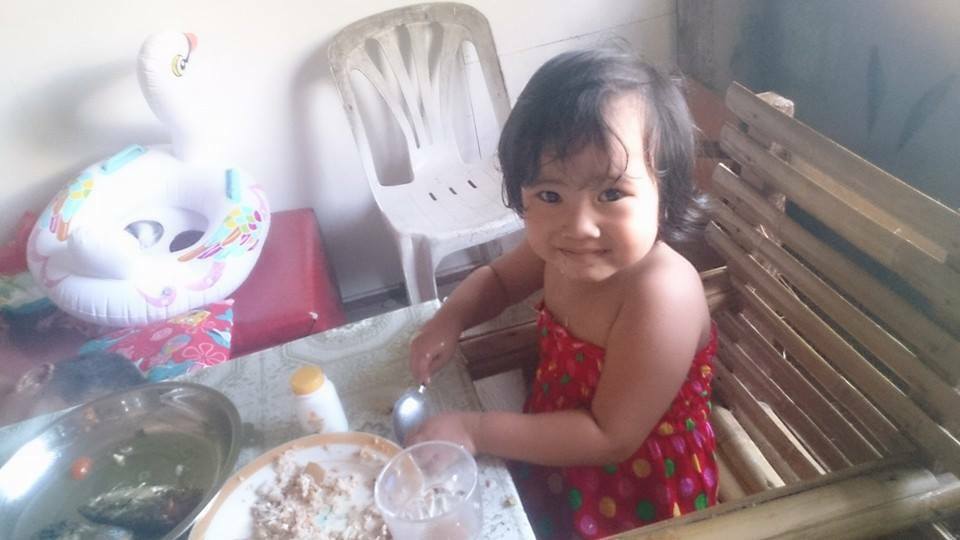 [smartads]
Today is one of those happy/sad days.  I just finished watching a lot of the videos about the military people coming home early to surprise their families.  Most, not all, but most of those make my eyes water.  All tears of happiness of course.  Well just a few minutes after I finished watching, then I had another reason for tears to flow.  Earlier today I had seen a message on Facebook about turning a little girls life around.  It's true it will be something that will turn her life around, but it's also going to mean that a lot of people, including me, will be sad.  I'm talking about Juvic and Samantha have finally gotten everything they need to go to Australia.
I was walking outside about 1/2 an hour ago and I noticed Judith (Juvic's mom) being escorted down the stairs by her younger daughter Grace.  Judith was crying.  I went out by the bbq area where Lita was and let her know, so they could talk.  Well that's when Lita found out and then she told me.  Now Lita is crying too.  I had just mentioned the message I saw on Facebook to Lita and she said that they couldn't go yet because Samantha's passport and visa were not completed yet.  Well now it seems it is completed.
Yes we all know that they could have a better way of life in Australia and that life moves on, but we can still miss them.  It made me think of our grandsons and how we have not really gotten a chance to bond with (or spoil) them.  Juvic was telling me the other day that they decided that living in Australia would be better for Samantha, especially once she starts going to school.  I sure hope that doesn't mean they won't be coming back to visit a few times before then.  Samantha is only 2 years old and that's a long time before she starts school.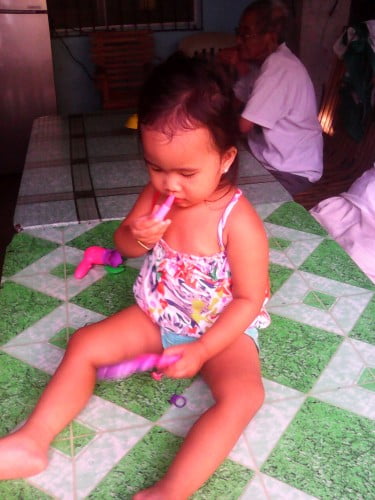 Oh and the real kicker for all this is that they will be leaving only 2 days from now.  I guess I'll have to have Samantha down here on the computer so I can hear her say "Play-Doh please" at least one more time.  She'll probably be over the play-doh thing by the time I see her again.  I can't say I will miss watching all those play doh videos, because I won't.  They drive me crazy, but Samantha watches them with enthusiasm and that's what is most important, that she is happy.  She will probably be on to another kick, maybe Barbie dolls or something next time.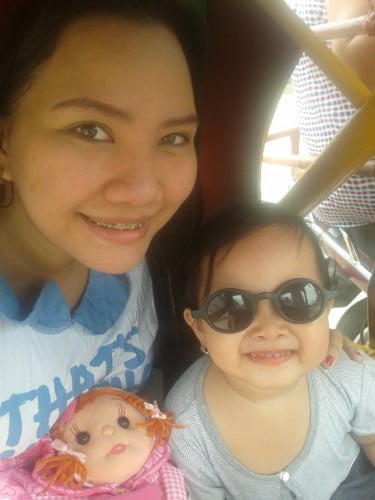 Now I'm thinking that in September when we need to leave for our Balikbayan, we should go see the grandsons in Texas.  If we have enough money to go, we will.  I would have to find a place to stay while there and hopefully a way to get a vehicle.  It's a long shot, but it sure would be nice to be able to do that.  I also need to see my parents.  My dad just turn 80 (today in fact) and my mom is only 3 years behind him.  I know I'm lucky to still have both parents because none of my cousins on my fathers side still have both theirs.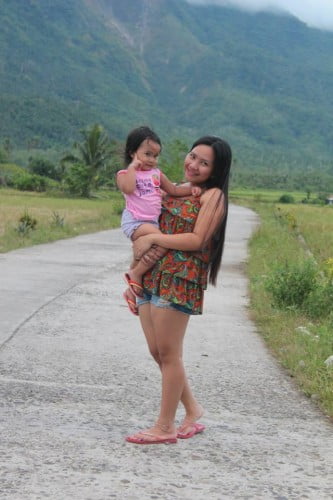 Anyway, I think that is all I have to say about that for now.  The next couple of days will produce enough tears to float a canoe, but it all seems to be for the best.  As long as we get the visits, we should be okay.  Who knows, maybe we will try to get to Australia via Space A flights when we leave in September.  I'll bet Lita would not be against it.  We are suppose to be going to Korea to stay with some people we met via Space A, but I can not find their e-mail address and can't find them on the internet anywhere.  I'll keep y'all informed on this.  Who knows, maybe Neil and Juvic will decide to move to the Philippines after all.  That's what they were going to do, maybe not in Calbayog, but at least in the Philippines.  We'll see.
In the meantime we'll be thinking about how much we will be missing Samantha and hoping she doesn't forget about us.
Salamat Y'all