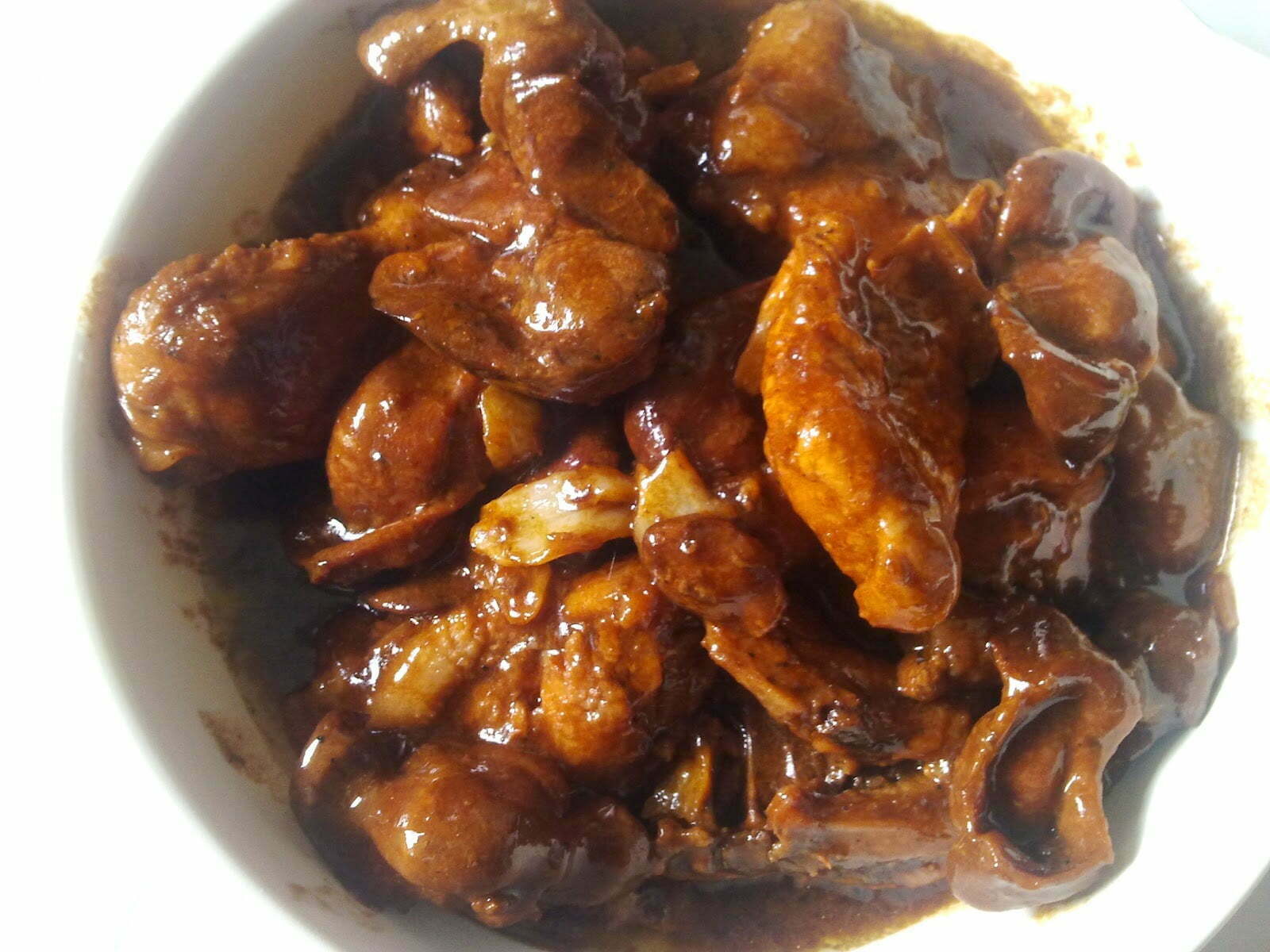 [smartads] A trip to Tambis for a 90th birthday party, a trip back to a Falls and more chicken/pork adobo are just a few things of interest introduced in this post.  The next few months are going to be eventful for us and I hope y'all stick around to find out what happens.
It looks like we will be going to Tambis beginning on 22 Mar.  We will leave here early that morning and spend 3 nights at Bebie's house in Tambis I, Southern Leyte.  As of right now, we are scheduled to return on Sunday morning (25th).  I don't really mind staying there, except there is no computer there and I don't think that even if I had a laptop, I could get service.  Even that is okay, but the thing that bothers me the most about staying there is the CR.  Besides being so small, it's hard for me to take a shower while I'm there.  They do have a little larger shower in their other house across the street, but when I'm in there showering, I always here the rats running around and there are spiders in there.  I'm going to take a shower before we leave and be sure not take another one until we return.  I hope nothing happens that I get so super dirty.
We will be returning to Hindag-an Falls and Forest Park.  If you can remember, it is the place that I did the "Big Man makes a Big Splash" video.   I hope to be able to get a better video this time around.  I am about 70 pounds lighter now than I was was then.  In addition to being the biggest person I saw jump off that rock, I was also the oldest.  Now I am about 1 1/2 years older and I'm sure I can still do that without a problem.  Most likely I will still be the largest also, unless Jhunnel shows up and he has gained weight.  Whether he shows up or not,  I'll have to remember to move a little left next time I jump so my hand won't hit that rock under the water.
This morning Lita didn't bother me until 0900, which is okay, except I didn't go to sleep until a little before 0400.  I actually went to bed at 0300, but I was thinking a lot about the new website and the possibilities for it.  Anyway, I was up.  Lita made fried rice for breakfast and I had mine out in LolyKat.  I volunteered to eat out there, bringing my cup of coffee, because after cooking the fried rice, she was going to cook so tuyo.  Tuyo are little stinky fish (anchovies).  At least I, and most foreigners I know, think it's stinky.
Tuyo
She knows that I will be needing a lot of time to transfer the old website to the new, so at 11:00 she came out and said, "Go to the computer room".  So I did.  I got all the new Categories added now.  Starting with yesterday's post, I'm adding everything to both the old and new website.  It won't show up on the new site, but it is already marked to be in the new category.  When it is time to change them all over, there will be just that many less I won't have to do if I do them a little at a time now.  When it's time to do them all, it will be time consuming and tedious, but it must be done.
I've been advised to not put the dates in the title anymore, so also starting with yesterday's post, I started putting different titles on them.  I'm going to be trying to make them interesting and/or confusing titles to arouse y'all curiosity enough to check it out.  Of course if you've read this far into the post, then you are already an avid reader and I don't have to worry about y'all not showing up just because of a title change.  My posts will still be the same, just different names.
At 1:15pm Lita decided to close the store.  She wanted to take a nap and she didn't want me to leave the computer until everything is as good as I can get it for now.  Besides the customers at the store were almost non-existent.
Vicky is finished washing and hanging out clothes, so she went home.  Jay is no longer here (see last post for reason).  The kids are quiet, maybe sleeping or watching cartoons on TV.  It's nice for it to be just the 2 of us here again.  The only real noise is the traffic outside, but I can't control that.  If we had our 3 story house, like we wanted, then there would be a lot less noise.  Maybe someday we will still get it.
Since Vicky went home, Mother Nature has decided to mess with me.  It was 84°F and hot outside almost all day, but now it is overcast and raining.  Lita and I had to go move the clothes that were drying in the sun earlier.  It's okay if Mother Nature messes with me, but it's not nice to fool with Mother Nature.
http://youtu.be/LLrTPrp-fW8 (It's not Nice to Fool Mother Nature)(color is off, but audio is good)
Right before 4:00pm Lita decided to head downtown to buy some peppers, rice, Champion cigarettes and a few other things.  She's going to be making some chicken/pork adobo again.  It looks like the picture in this post.  I hope she gets some bread too.  I walked over to the other sari-sari store to get a Red Pepsi (aka Coca-Cola) before she left.  I'm here alone in the house and it's so quiet.  Shhhhh!
The chicken adobo was great, as normal.  I ate too much of it, as normal.  That's another thing that Lita will have to introduce to the restaurant when/if it gets going.  I have no doubt it will be a big seller.
Lita said Mar came by to invite us to the beach again.  No one asked me if I wanted to go.  I've got to get this blog up-to-date.  Sunday is the best day for me to do that, especially since with this post I'm typing now, I'm all caught up.  I feel kind of bad though, because this is the 2nd time in a row that Mar has asked us to go to the beach and we will not be going.  I like Mar, he's cool, but I need to get the website over and done with.
I think that most of the beaches around here should be cleaned up anyway.  The ones that I have been to have been pretty trashy.  I'm not saying they are all that way, but if they really plan to make Samar Island as tourists alternative destination by 2016, then they need to get to clean the beaches and in some instances get people to stop using the ocean as a toilet.  I see that they have already funded the money for some projects like these, but funding the money and actually doing the projects don't necessarily go hand in hand here.  It sure would be great to go to a nice clean beach for a change.  If we could afford to go to Boracay, we'd go there for about a week.  Someday we will.  Someday soon.
Salamat, Paalam
http://mykitchencollection.blogspot.com/ (feature picture)
Philippine Trivia and Facts
In the Philippines, Filipinos were introduced to the English language in 1762 by British invaders, not Americans.
What is the world's 3rd largest English-speaking nation, next to the USA and the UK? The Philippines.
The USA bought the Philippines, Puerto Rico and Guam from Spain in 1898.
The Filipino-American Independence War from 1898 to 1902 ensued, killing 4,234 Americans and killing how many Filipinos? 16,000 were killed in action and 200,000 died from famine and pestilence. (The Philippines lost and was colonized until 1946.)
Los Angeles, California was co-founded in 1781 by a Filipino named Antonio Miranda Rodriguez, along with 43 Latinos from Mexico sent by the Spanish government.