[smartads] Well I'm out of pictures again, so this post I will feature the town Baybay Leyte.  Lita has many relatives there from her mother's side of the family.  Unfortunately we don't get down there to see them.  Lita's mother died when she was young so she is so much more use to her father's side of the family, so they are the ones that we associate with the most.  We have contact a couple of the other relatives, but not very much.  We did associate with on of her 'Aunts' on her mother's side.  I put it like 'Aunts' because it isn't really her Aunt, just a cousin, but that is one of the respectful ways of talking to an elder in the Philippines.  I have a lot of Filipinos children and young adults that call me Uncle John, here AND in the States.  Even a few adult Filipino call me Uncle John.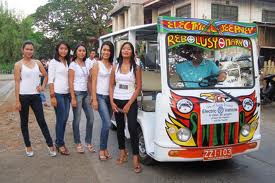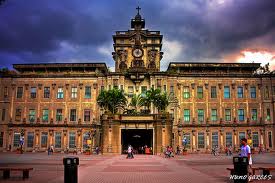 Useless Knowledge: U.S. Patent No. D219,584 was issued in 1970 to veteran movie actor Steve McQueen. He was famous not only for his movies but also for racing cars and working on engines. A by-product of his racing hobby was the invention of the bucket seat.  (Wow…so Steve McQueen invented the bucket seats.  I'm glad he did).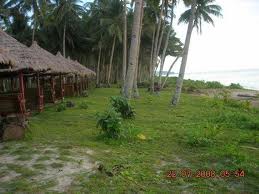 4 Mar – Hits @ 0210 = 177109.  I had to get up to brush my teeth and shave, because Lita said they were becoming necessary (isn't that a nice way to say you're breath stinks and you look like a bum).  It was 0824 so I got up and did those things, then I blew on Lita so she'd know I did brush my teeth.
Next she told me that if I'm going to cook, I need to do it now so she can cook her fish after.  So I starting cutting the potatoes and carrots, then she decided to cook the fish now.  I just finished cutting and came back in to the computer room.
I think I'll go get a Mountain Dew.
Okay, I got the Mountain Dew and it's time to cook the stew now.  Also I will be going down town again today.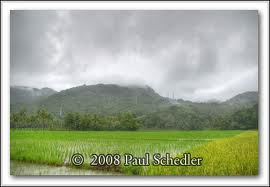 Speaking of going downtown…I'm back from downtown now.  Obviously it's later in the day.  I stopped by JustMar to get some spaghetti in preparation for Blair's visit sometime in March.  'Remember to call or e-mail before you show up Blair'.  Lita is going to cook some spaghetti with the meat sauce that I like so much.  Of course we have to use local beef, so it's not 'as good' as in Texas, but it's still good.  Today was the day that I got the pictures of the Carmelo restaurants.  The smaller branch is more of a fast food and grill, while the larger one on Magsaysay Blvd is a nice sit down family place, but they are both very nice and relaxing.  I will be visiting El Carmelo's in the very near future because they have tacos and cheese sticks there.
We had a brown out at 9:01pm that lasted less than a minute, but it knocked out the Internet.  (Note:  I hope all that stuff  was typing for the blog got saved, I'd hate to have to retype all that because I might forget something that I put in on the spur of the moment that wasn't written down (Note: It was still there).  I write things down because I forget easily at times.  I call it a "selective memory".
While waiting on the Internet, I was in the kitchen and Lita was feeding that stupid cat, Kitty Grace.  He turned down the fish she offered him, but he ate the bread she gave him.  That's like a meat eater turning down a steak to eat tofu.
5 Mar – (Hits not acquired because the Internet was down).  I went to bed at 0125 this morning waiting on the Internet.  When I got up at 0638 the Internet was back up.
I did conduct my weigh in today.  I forgot to mention it last Saturday, on purpose, because I gained .9 kilos (about 2 pounds) and went from 120.0 kilos to 120.9.  This week I maintained that 120.9 kilos.  I know I keep saying this, but if I get to the gym, I won't have to worry about losing weight, I'm sure it would be much easier while working out.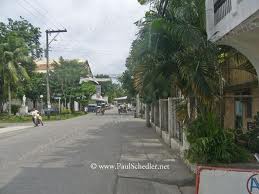 I added some references on some pages, and will continue to do so as I find them, from one of my posts to another.  The reason for doing this is that I noticed that sometimes are sent to a picture and not the story behind the picture.  Also the sometimes the stories have follow-ups or they are follow-ups.  Plus if there are stories that are related I will reference them also.  I'm looking for a good blog plug-in to assist me with that.
I started to post some of my hotel pictures on Trip Advisor because they don't have much for the Philippines, but they manipulate your information too much to suit me.  I had 10 pictures all ready to send and removed them all after reading their privacy policy.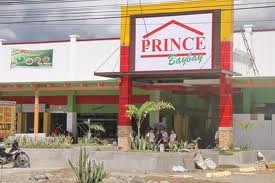 Tonight over by the cock fight arena, some guy got shot.  Not killed, just shot in the shoulder from what I understand.  There were 2 guys partying there and got into an argument and then 'bang'.  Police were looking for him as I was writing it down on my notes.
The guys around here are outside drinking and gambling again.  They are having a good time and it's only peso ante stuff.  They keep inviting me to drink and play, but I'm not in the mood to do so right now.  I'm also trying to save as many pesos as possible because we will be needing them for our trip to Tambis in about 10 more days.  We will be leaving on March 17th versus March 16th, as we were previously going to do.
6 Mar – Hits @ 0210 = 185344.  I was up at 08 (something) this morning.  Today turned out to be a very, very boring day.  Not much at all happened.  That's okay though.  I think that we all need days like this sometimes.  Just relax and have basically nothing that you have to accomplish all day.
I did make breakfast this morning for Lita, J and myself.  We had bacon and eggs.  They both had over easy eggs, but I had to have mine my favorite way, cooked over fried onions.  In addition I added some hot peppers to the onions and it turned out pretty good.  Jascly (which is the proper way to spell Jazel, I told you I'd find out sooner or later) went to one of the over sari-sari stores down the road to buy some tinapay (bread).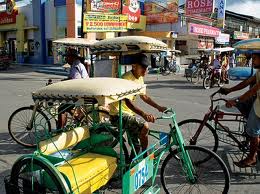 Jascly was asking me today if I had any single male friends in the US because she wanted a pen pal.  She said that the boy friend she has here is not her boyfriend, even though that is what I was led to believe was the reason she was staying here and not going back home.  Whatever, it's really of no concern to me, I've got enough things to worry about for the next few months.  After that things will be easier, not perfect, but much easier.
I did make some more stew for today and I ate around 4:00pm.  I didn't eat anymore today.  In fact I am not even hungry right now and it's just past midnight and we're into March 7th already.
This editor on this blog is pissing me off.  Whenever I save my work, it is not saving it.  It says it is saving it, but when I go back to look at it, it's not there.  It's still back on the last sentence of March 4th above.  If I wait a minute or so after I usually get a later version, but not at the same spot where I saved it.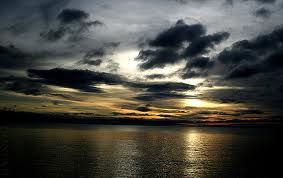 I just did a save again to see where it would take me and it only saved to the part in parenthesis above about Jascly.  Then when I waited the minute, it produced a save up to "but not at the", (2 lines up), but I had already typed another line saying I was going to save to see where it saved to.  I wonder if I'm going to be able to get the end of this post in, if it won't save all of it?  I didn't even check, I wonder if it did that yesterday?  I'm afraid to go check now, it might not save my last 10 paragraphs or something.
Well like I said, it was a pretty boring day today, so I'm going to close for now.  I'll put in the word of the day, the pictures and the history stuff next.  I'll hit save after that and check it to see what it did.
I hope that if you are one of the people, there probably are a few of y'all, that read the Today in Philippine History articles, that you get to see the whole thing.
Useless Knowledge: Sarah Edmonds was one of many women who fought in the U.S. Civil War in disguise as a man. She became a Union spy, and later deserted to protect her secret. Edmonds revealed her true identity after the war in an attempt to clear herself of the desertion charges and gain a pension.  (Oh really!  I'm going to look this one up to see what the results were, if any) (She was granted an honorable discharge and received her pension of $12 per month).
Salamat, Palaam
Today in Philippine History
Rosa Sevilla Alvero
1879 – Rosa Sevilla Alvero, oustanding Filipina patriot, early feminist, suffragist, and educator, is born in Tondo, Manila during the Spanish colonial period; Alvero will serve in the Philippine Revolution by helping prepare food for the Filipino troops, attend to the wounded and be one of the two women staffers of La Independencia, a wartime newspaper published by Gen. Antonio Luna in September 1898 during the second phase of the struggle against Spain; she will crop her hair and don a man's uniform to fight the enemy forces of the United States although a timely intervention of Gen. Marcelino de los Santos will prevent what could have been horrible fate as her father who will die a captive in the hands of the imperialists during the (early part of the) Philippine-American War (1899-1914); Alvero will establish the Instituto de Mujeres, what would be the first Filipino-run school for girls offering primary to collegiate courses, and will help fight for women's right to vote during the American colonial period; she will be noted for a speech she will deliver before Congress in 1930 that cites the important role of women in revolutions and nation-building:
"Where a patriot or a hero sprang up, there always appeared the beneficent and inspiring figure of a mother, a wife, a daughter or a sister, ready to encourage and sustain him."
Photo credit:
http://philippineamericanwar.webs.com/philippineindependence.htm
1899 – A band of Filipinos fire on some crew members of the imperialist United States gunboat U.S.S. Bennington one month into the Philippine-American War (1899-1914);  the incident is supposed to give Washington the impression that their invading forces are getting nervous and restless under the "harassment"  of the patriots of the fledgling Philippine Republic; the Phil-Am War began on February 4, 1899 under the provocation of the Bald Eagle forces under the US President William McKinley's vile pre-arranged plan to precipitate a war and thereby trick their Senate to approve the December 1898 Treaty of Paris and thus secure funding for military operations to annex the  Southeast Asian archipelago (in context, along with Puerto Rico, Hawaii, Guano islands, American Samoa, and other islands in the Pacific).
Photo credit: http://ngayonsakasaysayan.blogspot.com/2010_03_04_archive.html
Imperialist Taft Commission

1901 – Apolinario M. Mabini, Prime Minister of the fledgling Philippine Republic under siege by imperialist American forces, informs President Emilio Aguinaldo of William H. Taft's reply that the United States could not recognize Philippine independence, two years and one month into the bloody and protracted Filipino-American War (1899-1914); in reaction, Aguinaldo declares his continued pursuit of independence and urges peace within that context; the reply of Taft, head of the Philippine Commission [translation: imperialist commission] has revealed to the Filipinos that the Taft Commission is aimed at consolidating American sovereignty and not honoring the independence of Filipinos in any way; earlier, in November 1900 following his August conference with Taft, Mabini communicated to Aguinaldo his thoughts about the enemy Americans' adamant refusal to recognize Philippine independence; Bald Eagle President William Mckinley's policy to forcibly annex the Southeast Asian archipelago and instigate the Fil-Am War has been criticized by the more honorable Americans, including the members of the Anti-Imperialist League.
Raw Photo Credit:
http://philippineamericanwar.webs.com/collapse1901.htm