[smartads] If you read the last post, then you will know that I was having a problem with the internet going out.  Well it's a little past midnight, just starting 28 March and I just finished talking to Rich.  I went to answer my only comment on the website and the internet went down again.  I just said, "Forget it".  I was tired of messing with it and just plain tired.
But around 0830 I was up again and even more energetic than last night.  Rich came up with a very possible solution to my Paypal issue, Magic Jack.  Just purchase a Magic Jack in the US, get a local number and plug it into my computer.  Paypal could call me and it would be like them calling a local number and I could satisfy all the needs to get my service re-verified.  Of course I still wonder if it will be flagged as limited each and every time I try to use it here in the Philippines.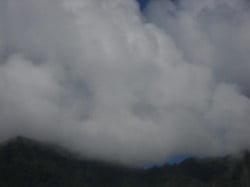 Magic Jack is strange to me and I don't really like spending money on strange things, but it's been around long enough, so maybe I'll take a whack at it.   I hear the newer versions even allow for you to not have to have your computer on to get a call.  Definitely something to check into.
At 11:39 I noticed that the internet was down again.  I hope it doesn't do that up and down thing all day today.  It came back up pretty easily this time and I just finished an excellent breakfast, so who cares.  For breakfast I had a 2 egg omelet with bacon, tomatoes, peppers and onions.  I also had another egg scrambled with the same ingredients mentioned.  I topped it all off with a little Tabasco sauce, ate the last 2 slices of bread and washed it all down with a Mountain Dew.  That's the best breakfast I have had in quite awhile.  Probably the only thing that would have made it better would have been cheese.  To me just about anything tastes better with cheese on it or in it.
Cathy stopped by to get the camera, or rather she sent Lita in here to ask for it.  That happens often around here.  It's like they are to embarrassed or to scared to ask me themselves.  You would think that after 2 years of me being here, they would all be over that.  Sometimes they send the kids to ask for/return things.  I could see it maybe if I was an intimidating person, but I'm not even close to that.  I know that at first all different cultures clash a little, but after 2 years there should be better communication.  Me learning Tagalog would help, but with no one to teach me and having to do it on my own, I can't seem to find the time right now.  Heck I'm 5 days behind on posts again, with the Korea/Texas trip coming up.
We will be getting some chicken for the freezer in a little while, plus a little more to cook for tonight.  I'll sure be glad when Robinson Mall or even the SM Hypermarket get built here.  Looks like the Hypermarket is delayed because the owner and vendors at the wet market refuse to move to the new market because of the way to high stall prices.  I did hear rumors of a Gaisano Mall also before, but not anymore.  Whatever!  Just get a decent supermarket here as soon as possible.  Maybe they could get some of the sexy and popular actresses to do a grand opening.  Beauties like Anne Curtis or Sarah Geronimo are the ones I'd like to see here.  Heck even a couple of the male actors are very popular around here and it would get a good turn out.  Guys like Piolo Pascual or John Lloyd Cruz.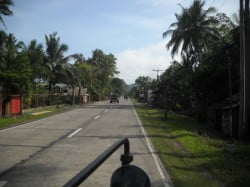 We are back from downtown now.  I went with her to Racar and Monterrey Meats, then I came home.  We still don't like to pay the "skin tax" there sometimes and I just don't like walking around in crowds anymore.
She 'was' going to make chicken tacos tonight, but opted for chicken adobo instead.  You can't go wrong with those choices.  We will have the tacos tomorrow.  The night after that we plan to have the best thing ever made with chicken.  Yes I mean better than adobo and even better than fried chicken.  All in my opinion of course.  It's a slab of chicken wrapped around a hot pepper and some cheese.  That is wrapped with a slice of bacon and held in place with a toothpick.  For me it's best when it's broiled or baked, but we will have to fry ours.  It tastes good that way anyway.  Even as I type this my mouth is drooling.
Lita made the adobo spicy.  It was so spicy that she drank 2 cups of Red Pepsi even though she rarely drinks 1 cup at a time.  I drink 2 or 3 glasses (not cups) regardless of the spiciness.
Salamat, Paalam
Advice to Live By: 
Do not argue with an idiot. He will drag you down to his level and beat you with experience