[smartads] My day began around the 0730 hour.  I turned the computer on shortly thereafter and it is now 0840, but I have not even made it to the site yet.  An article about a beautiful woman in Taiwan committing suicide on Facebook caught my attention.  Sorry I forgot the link and no time to find it at the moment.  After I finished that story another one about a lady from the slums of the Philippines that fainted when she found out she won P3.5M in the lottery.  Then Rich called me.  In addition to the reading he sent me, which I haven't even started yet, he sent me the How to Videos for the new website that I've got to learn.  I need to download the videos, but I have to update Windows Media Player first, which it was doing as I was writing these notes.  Downloading can take time around here, but sometimes it surprises me and it runs well.
I finally made it to the site at 0919, but there was only 1 comment from Don to response to.
At around 11:05 Lita talked me into going out to LolyKat so she could take a nap.  I need to cut the onions and peppers to make the salsa later anyway and that's a good place to do that, instead of staring at the space.  We will be having chicken tacos this afternoon.  Chicken because of my obvious dislike for the quality of beef here.  Usually I just cut the ingredients up and let Lita mix it all together into the salsa, but today I just did it all.  I've eaten the salsa she makes so many times and helped her make it so many times, that I know everything that she puts in there.  The only thing that I was missing was cilantro.  The don't have the fresh one here that I know of and we do have some dried one, but I don't like it much.  Besides, it smells old to me.  All you newcomers moving to the Philippines, it would be a good idea to plan on space for a garden for your favorite vegetables.
The manicurist is here for Lita, so I had to wake her up.  It's louder around here now. 
Lita is upset with Vicky because she used the wrappers for the banana's and those are the ones that she planned to make the tacos shells with later.  Some kind of communication problem again.  Seems like that even when they speak the same language there are a lot of communication problems.  Now we need to go get some more for the tacos later, or rather Lita is sending Vicky to get them. 
At 1:35pm I got go back into the house.  I think I'm going to take a nap, if I can, then read those e-mails from Rich and maybe watch a video or two, there are 8 of them.
So I did take a nap.  I decided to get up at 3:30pm.  I got to hang out in the computer room for almost 10 minutes before Lita showed up and said that she needed to go downtown to get those wrappers and a couple of other things.  Since Paypal has stupidly decided to to limit my account again, right after reactivating it, the money here is getting short.  It's not all Paypal's fault, but the point with that is every time I try to get some money from the account, it says it's processing, then it limits the account and puts the money back in there.  I got tired of messing with them.  I'll just take care of the problem when we get to Texas.  It's much easier from there.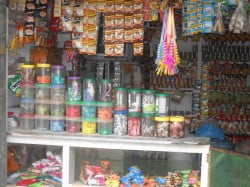 Cathy still has my camera, but I just noticed that the Ciriaco shuttle van has a new paint job.  It's not the same, but the same type of paint job that their large van has.  There are lots of pictures all over it along with their name and phone number.  I need to go get that camera from Cathy anyway.  There's no telling how long it will be before she decides to get the pictures on there printed.
Well that was easy.  I just asked for the camera as soon as possible and about 1 minute later, Precious was handing it to me.  I told Cathy that I would not delete any pictures for at least 2 weeks, to give her time to get the money for her pictures.
It's 5:15pm now and Lita just said it was time to eat, so that means it's Taco Time.
http://www.restauranteaescola.com/tag/taco-restaurants/
Taco Time was over quickly.  In about 20 minutes I consumed my 6 tacos, maybe 7, I didn't count.  Anyway, I'm done eating for the day and it did taste great.  Lita informs me that when/if we get this restaurant open, those tacos will be on the menu.  Y'all are going to love it.  You definitely won't find any tacos like that being sold anywhere around here.
We closed down the food and the store at 6:00pm.  There was hardly any food left and the store was only getting a few customers, mostly children buying candy and the occasional cigarette sale.
I got a response from Travis AFB on Facebook.  They inform me that they travel to Fort Hood approximately 3-4 times per month.  The dates and times are not constant though, so we would still have to be prepared for anything.  Right now it looks like we will need a flight going to Fort Hood on the 25th or 26th.  Of course we still have to get to Travis AFB first, but Osan does fly there too.  All this has to be planned in that 72 hour Space A window or just stay a day or two on Osan and take what comes along.  We probably will end up doing the latter.  It's easier and we ain't in a hurry anyway.
Salamat, Paalam