[smartads] I was up early today, I guess.  It was 0817.  There shouldn't be that much to do this morning except blog work.  I took a shower last night and I shaved and brushed my teeth this morning again.  After all those 3 things, I feel better and I'm sure that I look and smell better too.  LolyKat is open this morning, but it's raining, and it has been raining all night, so not too many customers.  I am in the computer room and have not been outside except to put the banana's away and to check on the kittens.  They are all still moving and their mama is feeding them.  I was a little worried about them when we go back because of all the unknown things that happen while we were gone.
It is 11:04 right now and I'm going to just to figure out something to eat then most likely get started on the trip posts.  Unless Lita comes up with something for me to do, I hope to be starting on those around noon.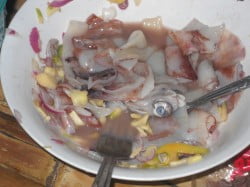 I ended up eating some bacon & tomato sandwiches and drinking Red Pepsi.  Instead of starting on the posts like I said I would, I started checking out Space A Facebook pages checking to see the flights we were missing out on.  There was a flight going from Travis AFB in California to Robert Gray AAF, right where we want to go, that had 50 available seats and no one used any of them.  What a waste.  So it's conceivable that we could get a free ride from Osan AB Korea all the way to Fort Hood Texas, only 20 miles from my hometown.  We will just hope to get lucky and there will be a flight heading our way at the right time.  I've only got a 72 hour window, so it's hard to make plans.  Of course with Space A, it's hard to make plans anyway, because it's not a guarantee you can or will get on a flight, not right away anyway.
Lita decided that she needed to go get some vegetables for tomorrow.  She said she wanted to buy some chicken, but she ran out of money.  It's okay, I had fried potatoes, onions and peppers.  When I made those fried things I had to use margarine because I was out of oil, but it turns out that fries made with margarine are pretty good.  Precious sure thought so.  I let her taste one and she wanted another and then another.  She even got a slice of bread to make a sandwich.  Then Khan wanted to try one and he liked it.  I figured they were just hungry and told Cathy to feed her children.  Maybe she was waiting on Ado to get home with the vittles.
Lita informed me that we will be buying those 10 kilos of chicken again tomorrow and we will be giving some of that to Cathy.  I'm going to talk Lita into giving them the thighs.  We don't really like to eat those anyway and they don't really care.  I don't like to see the children with nothing to eat.
I took all those crappy pens I've been using and gave them to Lita.  I'm keeping 3 of them.  I'm keeping the P60 pen and the 2 cheap ones I bought in Catmon.  I wish I would have gotten more of those cheap pens.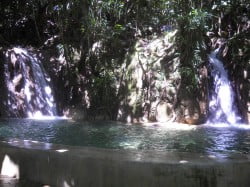 Ramil is out front getting drunk wit a couple of his friends.  They are talking too much and too loud, but it's 8:18pm, so they probably won't be there much longer.  It's a work day for all of them tomorrow.
While trying to talk to Rich tonight, my internet connection went out twice.  It wasn't too hard to get it back up, but it's a pain in the butt to have to reset all the time.  Will it ever be fixed?
My first full day back so I didn't do much today, on purpose.  This post is a little short, but it is the 2nd one that I've typed up today so I did catch up 1 day.  I hope to be caught up just in time to get behind again when we head for Korea and Texas.  Talk about potential to have a lot of things to talk about, I better bring a fresh notebook for that trip, maybe two.  We might get stuck for a day or two someplace, trying to get around for free.  If we wasn't going to a particular spot, it wouldn't be so bad I guess.  We could just sign up for any flight we can get on, going anywhere.
Anyway, I'm going back to check my Facebook and maybe try to figure out way my Google page won't load sometimes.  It seems that when I try to go to the Google images through Yahoo, it usually takes so long to load, it times out.  Do you think Yahoo does that on purpose?
Salamat, Paalam