[smartads] I left off on the last post telling you that if I'm going to have to pay for it, I want it to be good.  I was talking about the lady that does massages here.  She doesn't have the talent or strength to give me a decent massage, but she does a good job for Lita.
Tarlac is a landlocked province of the Philippines located in the Luzon Island. Its capital is Tarlac City. Tarlac borders Pampanga to the south, Nueva Ecija to the east, Pangasinan to the north, and Zambales to the west. It is a part of Central Luzon, which is composed of Aurora, Bataan, Bulacan, Nueva Ecija, Pampanga, Tarlac, and Zambales.
http://en.wikipedia.org/wiki/Tarlac_%28province%29
http://en.wikipilipinas.org/index.php?title=Tarlac
http://www.islandsproperties.com/maps/tarlac.htm
The economy of Tarlac is dominantly agricultural. Principal crops are rice and sugarcane. Other major crops are corn and coconut; vegetables such as eggplant, garlic, and onion; and fruit trees like mango, banana, and calamansi. It is among the biggest producers of Rice and Sugarcane notably grown in Hacienda Luisita in Barangay San Miguel, Tarlac City which is owned by the Cojuangco Family.
Because the province is landlocked, its fish production is limited to fishponds but it has vast river systems and irrigation which is more than enough to compensate for the need of water. On the boundary with Zambales in the west, forest lands provide timber for the logging industry. Mineral reserves such as manganese and iron can also be found along the western section.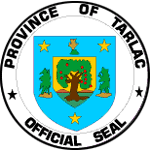 Tarlac has its own rice and corn mills as well as sawmills and logging outfits. It has three sugar centrals. Other firms service agricultural needs such as fertilizer. Among its cottage industries, ceramics making has become important because of the abundant supply of clay. Some of the major industries here are the making of Chicharon and Iniruban in the municipality of Camiling, Ylang Ylang /Ilang-Ilang products of Anao and the Muscovado sugar products of Victoria. Besides those products, the province also boosts its sugar products in the Philippines. It is next to Negros Occidental which is the nation's sugar capital. Tilapia is also improving in Tarlac and it will soon be the Tilapia capital of the Philippines
I got up to go to the CR around 0715 and Lita wanted me to open the store then.  I wasn't ready to greet the world yet, so I just went back to bed.  I didn't get an argument either because she went back to bed shortly after.  She had already gone to the wet market earlier in the day.
When I did get up it was 0820 and I thought I was ready now to greet the day, "Howdy Day".  I got dressed, CR'd and headed out to open LolyKat.
Lita wants me to make some of those cucumber and tomato sandwiches today.  I do believe that she likes those.  She even remembered to buy some more cucumber and tomatoes this morning.
Lita showed up out here around 10:15 and we were finished eating our sandwiches by 10:50.  Lita decided to have her's with onion today.  That didn't sound very inviting to me, so I passed on that.  I like my onions grilled most of the time anyway.  I'll save the onions for other things.
Here comes the rain!  Here comes the rain!  When this popped into my head it got me to thinking about, "Here comes the Judge!  Here comes the Judge!", that got me to thinking about trivia and that is why I now have the trivia questions on the posts.  Just for s & g's, do y'all remember the show that was famous for the "Here comes the Judge"?
http://www.lakbaypilipinas.com/travel_tarlac.html
I had Cathy stop the ice cream man while I went into the house to get some money.  I wanted to get one of the choco java drumsticks.  Lita didn't want anything, but she said that I should get something for Cathy.  I didn't know why I should, but I didn't argue and just bought her what she wanted, which was a vanilla drumstick.
I was just getting ready to write down that Victor said he would fix my chair tomorrow, when Jay walked out of the house with the chair to show Victor.  He looked at it and hauled it off.  It looked like it was possible to fix, but I guess I'll find out more about that later.  I hope it can be fixed because I am tired of sitting on that stool, it hurts my ass.  Maybe if I could sit more comfortable I'd be able to sit longer and be able to catch up on all the posts I need to write.  When I counted today, I was still 12 pages of notes behind and even that is not accurate because some of the subjects will turn into their own separate posts, which means even more typing.  That is a lot of information for y'all to soak up with your eyes.  If the chair gets fixed by tomorrow, then I hope to be caught up by next weekend.
Lita came out about 12:30pm and said she would stay out in LolyKat until 2:00pm.  I'm hoping for more like 4:00pm, but I'll take what I can.
My chair is fixed.  At least it is fixed good enough.  I still can not adjust the height, but I usually had it almost all the way down anyway.  I'll just add an extra pillow on the chair to boost me a little.  The total cost turned out to be P35 (via a pack of Philip Morris cigarettes).  Titing had a friend of his weld it back together and only charged him P30.  The cigarettes Titing got that morning were P35 and I told him to just call it even.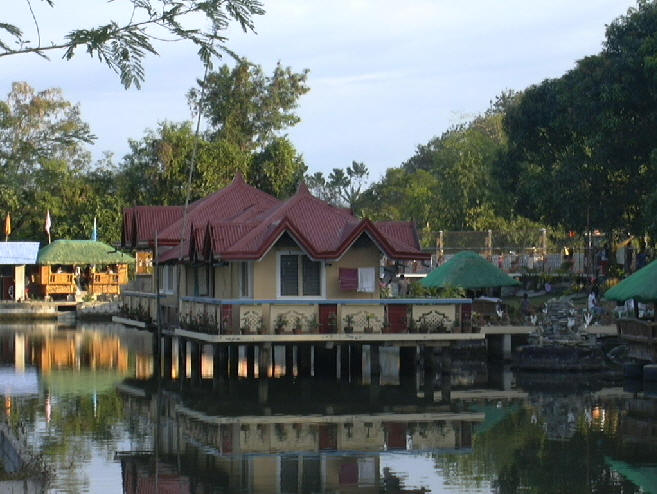 http://www.thebignm.net/www/index.php?option=com_content&task=view&id=4965&Itemid=43
I didn't have to go back out to LolyKat until 3:20pm.  So that was closer to my 4:00pm, then her 2:00pm.  I figure I'll sit here until about 5 or 5:30pm, then if Lita is not already volunteering to stay, I'll get her to stay by telling her that I'm going to cook.  It looks like I will be having those sweet potatoes again tonight.  I'm going to grill onions and peppers with them tonight.  I wish I had some 'tomato' ketchup to use with that.  I'm not too fond of the banana ketchup.  I guess I'll have to use the mustard again.  It's almost empty, but I don't seem to have a choice at this time.
I have some more stuff for this day, but I decided to make it into a separate post.  Look for the post that talks about me knocking over the bucket of money on the table with my big butt.
Salamat, Paalam
Answers to 6 Jan Quiz:
Filipino:  2nd President of Philippines = Manuel L. Quezon – He is the first of the Commonwealth of the Philippines, but consider the 2nd President after Emilio Aguinaldo.
Texas:  San Marcos (south of Austin)
New Quiz Questions:
Filipino:  What province is nearest to Sabah, Malaysia?
Texas: This city is the title of a song by the band ZZ Top.
Answers tomorrow
Useless Knowledge:   Much like today, in the Middle Ages, no one really trusted anyone else. As someone approached, to alleviate Paranoia, he would hold out his open palm to show that he was not going to whack your head off with a sword. This gesture put everybody at ease, and eventually evolved into the modern custom known as the handshake.