[smartads] I had an incident that happened to me the other day that got me to thinking about my life and the wrong turns I took.  First I'm going to tell you want the incident was and I'll explain what it got me to thinking about.
I was out in LolyKat (our sari-sari store) and someone ordered a Pepsi.  I went to get the Pepsi from the cooler, but I knocked over the bucket we put the money in over.  All the money fell on the floor.  Right about then someone ordered another Pepsi.  I ask our helper, Vicky, if I should pick up the money and put it back in the bucket so I could knock it over with my big butt again.  Since she doesn't understand English very well, she had no idea what I was talking about.  I just picked up the money after the 2nd Pepsi was delivered.
Okay here's the incident.  When I picked up the money I just bent over from the waist and picked it all up.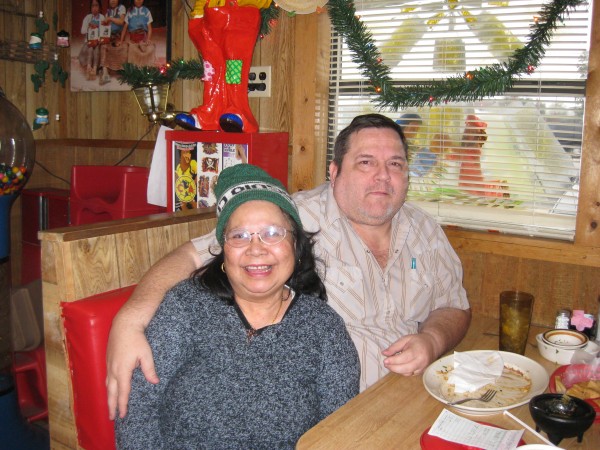 Not a big deal you say?  Well maybe it's not a big deal for most people in the world, but for me and millions of others, we know what's it's like to not be able to do that because of being overweight.
When I first arrived in the Philippines in  May 2010, I weighed 330 pounds.  I was unable to even see my toes much less touch them.  It was an effort just to hang onto something to bend down to do it.  I couldn't even wash my own feet properly because I couldn't hold them up long enough to soap and rinse it.  I had to either do it a little bit at a time throughout the shower or have my wife wash them for me.
At present time I still weigh about 265 pounds, but as I have stated, I can now touch my toes, touch the floor and wash my own feet properly.  I personally believe that I still need to lose at least 45 more pounds.
That got me to thinking about how I've lived my life and how I should have lived my life.  It's not like I didn't know what was happening to me.  I just didn't realize that it had gotten so bad.  I'm sure it sneaks up on most people that way.  Still I knew that I was suppose to be exercising and not eating 4 eggs, a pound of bacon, a half a loaf of bread and 2 quarts of orange juice for breakfast, 2 foot long sandwiches, chips and 4 sodas for lunch and a large pizza and 4 more sodas for supper.  Unfortunately that was not the most that I have eaten in one day either.  I have eaten 32 slices of pizza at one setting before.  I didn't eat the end crust so I justified it (pretty sad).
I made a lot of half ass attempts to lose weight and even did lose weight a few times, only to gain it back with additional pounds added on.  The point is that I should have stuck with it because I knew of the seriousness of heart disease, diabetes and heart attacks.  How can you ignore things like that?  Now I don't know how or why I did, but I did.  I'm sure that millions of others are doing the same thing, ignoring what overeating is doing to them.
Being here in the Philippines where I live has helped me mostly because there are no fast food restaurants here that I like really.  Of course soon they will be getting some here.  Some pizza places are coming and I need to stay away from the on a constant basis.  I need to further train my mind that it is not necessary to eat a whole large pizza, when a couple of slices would do.
For now I'm going to enjoy the less weight and do what I can do make it even less.  I hope to train my brain before all the fast food restaurants get here.
Now I know the weight can sneak up on you, so I'll be extra careful and also get in any exercise I can, even if it's just walking.