[smartads] This is not the typical post that I normally do.  I did mix some of that in here though.  This will also be a short post so no need for the CR break before you sit down to read.
It's almost 1:00pm now and I volunteered  to sit in LolyKat.  The last couple of days for me have not been so wonderful.  I've been so gloomy recently that the rain cheers me up.  Speaking of rain, I should mention now that Rain Days = 8 days in a row.  I forgot to mention day #7 in my hastily written post yesterday.
I've been doing a lot of heavy thinking about this blog today, but so far I have not decided to make any changes.  I am late on this post though.  I just decided to do something different on Sunday night.  Star Movies has new movies that start every Sunday night, so I just watched one of those.  The one that started this past Sunday was "The Season of the Witch", starring Nicolas Cage.  It was pretty good.  Good enough to finish watching it and plus Lita liked it.  I figured she would when I saw the previews.
Getting back to the blog, I can say that if the people that asked to place a banner on my site, change their mind, then I most likely will be making some changes.  I've been waiting a long time for someone to offer to put an ad on my site.  I really was getting tired of waiting.  I've had this blog for right at 1 1/2 years now.  I've got almost 2.4 million hits.  That's a lot of a personal blog that is so young.  At least that is what I'm told.  My income so far is basically zero.  I did get a couple of donations, one of those being nice and there is the AdSense, but I have not been able to collect on it yet.  It needs to reach a minimum amount before I can withdraw it and it has not gotten there yet.  That's one of the things I don't understand.  I know of other sites that use AdSense, that don't get the number of hits I do and they make money there.  Maybe I'm doing something wrong, but I don't think so.  It just confuses me.  I mean I'm not the smartest man on the planet, but I'm far from the dumbest too.  Something is probably eluding me and I wish I knew what it was.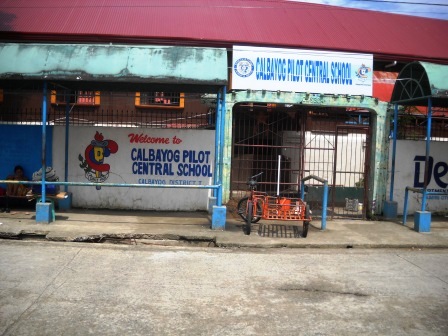 Circumstances seem to be against me also.  My Paypal account for instance.  I've had that account for years.  When I got here I started using it to pay for my hosting on this blog.  It has been working fine, but now that a little bit of money is coming into it, I can't even get to it.  Yeah, that's right, I cannot even get to the donation money that was put there.  It seems that since I am in the Philippines, I need a credit or debit card from a Philippine bank.  Paypal, out of the blue, cancelled my payment to my host.  Now I need another one before the end of this week.  I asked Paypal several times why do they now have a problem with this, when I've been using it exactly the same way for the past 17 months.  I can't seem to get a straight answer from any of them.  Now it seems that they have decided to stop communicating with me.  The money is still there and I should be able to fix the problem when I get to Texas, but in the meantime, I can't even get that.  At least I will have a little bit of extra money when we get to Texas.
My Amazon account has gotten me zero also.  I've only got one ad on there now, but I did have a lot of them at the bottom of the blog before.  That one ad is in an ideal spot, but when/if those banner people come through, that Amazon ad will be moved down or deleted because I only want things that are productive for me.  For the Amazon ad someone has to actually buy something before I get any money from it.  It just barely gets any hits, much less any buying.  I guess people are not that interested in books about the Philippines.  I figured since people were checking out a blog about the Philippines, they were interested in the Philippines, hence the Philippine books.  Maybe I should put e-books there instead?  If the banner ad come through and is big enough, I will put it in the center of the blog where the map is now.  I will put the map back to the bottom.  I just have it at the top because I think that's the best fit right now.  It's not important or even necessary, just something nice to have.
When I first started this blog my sole purpose was was to make enough money so Lita and I could visit other places and do things.  Naturally I want to do things, but I wanted to do it mostly for her.  She works too hard and it seems that she can't help it sometimes.  She's been working almost her whole life and it's a kind of built in thing she can't seem to turn off.  I just wanted to help her find that off switch so she could learn to relax and not worry about things.
After I did the blog for awhile though and people seem to like what I was writing, the money became less important, but the need was still there.  The need is still there and I'm not really sure what to do about it at this time.  So to make a short story long, which I seem to be good at, I may be changing these posts to a weekly thing instead of daily.  The weekly ones would be more to the point of things that happened during the week and less of the little things.  I don't really want to do that because plenty of people have told me they like the little things and the rambling that I often do.  I need to try to concentrate my money making efforts in the right direction, whatever direction that is.  I'm thinking that e-books will work, because I hear that people do well with those if the subjects are sell-able.  I'm not even sure I can come up with enough things to write about, but I have a couple of ideas for now to at least try.  If it doesn't work out, well then I'll cross that bridge then.
I'm not sure I will be doing a travel blog anymore either.  The way I'm thinking now is to take my notes and just put the information on this site as an extra post.  Maybe that's a mistake, I don't know.  I'm thinking at this time to get rid of all my other sites too.  I don't really want to mess with them and there is a problem with leaving comments on them anyway.  I don't get any feedback from them because of that.  I don't seem to have the time or the patience to deal with them all these days.
Salamat, Paalam