Applying for Social Security Benefits Online in the Philippines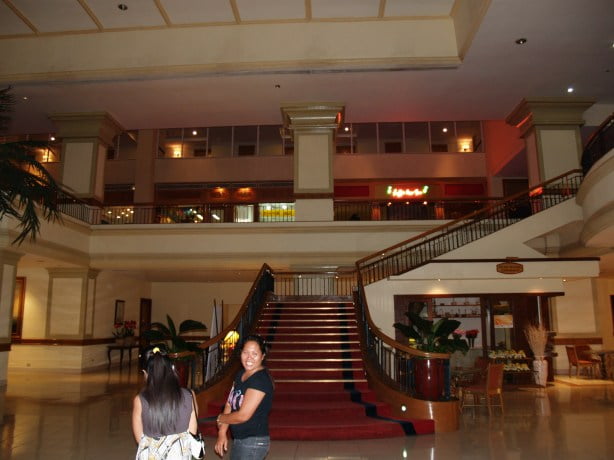 [smartads] My wife (Lita) will be eligible for Social Security (age 62) in January 2012, although she still looks like she needs to go another 10 years at least.  We were thinking that we would have to make a trip back to the US, possibly Texas, to get this accomplished.  I decided to examine our options to see how much of a problem it would be to apply for benefits online or here in the Philippines, or even if we could do this.
My first step was to find an e-mail address for a point of contact.  That address turned out to be:  [email protected]
I sent the e-mail requesting the information on 11/11/11 and to my surprise, I got a quick response on 11/13/11.  I figured only 2 days for government work AND in the Philippines, now that's some good stuff.  I'd like to give out the name of the person that was so quick to respond but I'm not sure he would like that, so I won't.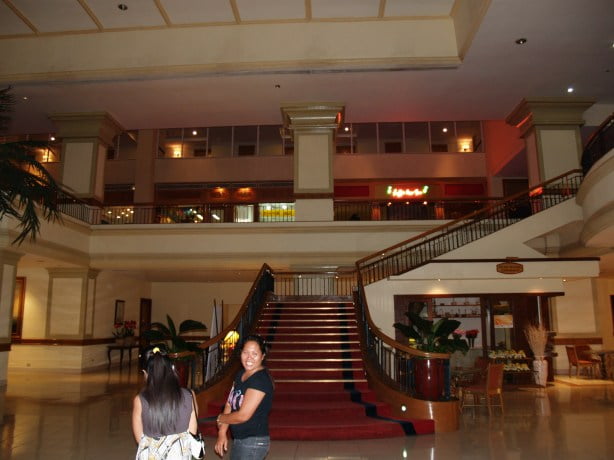 In the e-mail he sent, he requested 2 more bits of information.  He wanted to know her social security number and our contact number here in Samar.  Well I'm not one for just throwing around social security numbers, but I decided that if I really want to get this done, this will be necessary, so I sent it.  I also gave him our home phone number.
On 11/17/11, my wife got a phone call from the US Embassy.  He talked to her for awhile and he told her the options available.  We could go to Manila to do a personal interview or go to Cebu, fill out the paperwork, have them forward it to Manila, then complete a telephone interview later.  We opted to go to Manila, but after he sent this next e-mail we discovered we had a problem.
Dear sir,
 I understand your wife wants to fly to Manila for her personal interview for social security benefits.
 Please advise me when in January you want to be scheduled.
 I need the ff original documents on day of interview:
 1.       Her birth certificate
2.       Her baptismal certificate
3.       Her US passport
4.       Her US naturalization certificate.
 Thank you.
The problem is here is that the only document we have of these 4 is her US Passport.  Her Naturalization Certificate is in storage in Texas, her birth certificate was destroyed in a fire at the hospital many years ago, and we are not even sure about her having a Baptismal Certificate.  I sent the man an e-mail explaining all this, asking if there was alternate documentation or another course of action to take.  To my shock, amazement and extreme delight, he called back in less than 3 minutes.  I swear I had to physical close my mouth because I was in such awe of the rapid response.
I was thinking that we would now have to go to the US because we did not have the documents that we needed.  But, again to my surprise, I was wrong because he had the solution for us.  He said that we should go to Cebu to the US Consulate to update her social security information.  After we update it, Cebu will send it directly to him (we have to be sure to request that) and he will call us later for her to do a telephone interview.
Now, as I said, I have been totally amazed at the rapid response to this, but if he would have told us the documents we needed from the beginning, then we would have known that we would have to go to Cebu, and not Manila, from the start.  Of course it took up very little of my time, but it's the principal of the thing.
Just as soon as we can afford to go, I guess it will be January, or February at the latest, we will take care of that.  I wish we could go now to get it over with, but that just can't be without the funds for the trip to Cebu.
So it seems that as long as you have all the documentation that they ask for above you can go directly to Manila, get a personal interview and be done with the process.  If not, then you need to go to Cebu, fill out the paperwork, wait for it to be relayed to Manila, then wait for Manila to call you.
I will update this story via the blog as I find out things and I will write another separate post immediately after our Cebu trip, whenever that may be.
Reference:  The US Consulate is located at the Waterfront Hotel (in Lahug) Cebu.  (Be careful here because there are 2 Waterfront Hotels.  Be sure to get the one in Lahug).   Their phone number is: 032 231 1261.
The picture above from this website : http://retirementtourscebu.wordpress.com/2011/09/11/around-cebu-philippines/ is the correct Waterfront Hotel where the US Consulate is located.  This is also a very nice looking website so taking a look at it anyway could be helpful to you.
SPECIAL NOTE:  After all the research I did on this, we ended up going to Texas to take care of the social security.  My mom really wanted us to come home and it's too hard to say no to my mom.  I did learn some things from this though and I hope you did too.