[smartads] Shame on me for not doing a "My Post" since Sunday the 13th.  In my defense though I have been sick the last 4 days (since Tuesday) and I really didn't expect to be able to even start this thing until tomorrow.  This afternoon (it's 3:22pm now) I was feeling a bit better and decided to get started on this post to see how far I got before I had to give up.  Lita has the TV for the next couple of hours and there really wasn't much on when I turned it over to her anyway.  Well let me get started on what's been happening around here.  I guess it hasn't been that much, but I'm sure there was more than I will be able to post here because I've been in the room almost the whole past 4 days.
http://listofairportsintheworld.com/country/Philippines
Romblon /rɒmˈbloʊn/ rom-blohn is an island province of the Philippines located in the MIMAROPA region. It lies south of Marinduque and Quezon, east of Mindoro, north of Aklan and Capiz, and west of Masbate. Its capital is also named Romblon.
http://www.islandsproperties.com/maps/romblon.htm
Romblon Province consists of 20 islands in the Sibuyan Sea. The province's three major islands are also its largest: Romblon Island, Tablas Island, and Sibuyan Island. Romblon Island is the group's third-largest island yet gave its name to the province due to its central location and mineral wealth, namely marble. Tablas Island is the largest in the group, and Sibuyan Island the second-largest and easternmost. Other islands include: Banton Island, the northernmost of the group; Maestro de Campo Island, the westernmost; Simara Island, situated between Tablas and Banton; and Carabao Island, the southernmost island of the province. The northern islands of the province, collectively known as the Maghali group or Tres Islas, form with the islands of Mindoro and Marinduque clear, deep channels, much frequented by Filipino boats; the islands are indented with well-sheltered inlets and bays.
Romblon is currently included under the country's MIMAROPA Region (Region IV-B) in the Luzon island group. Previously, Romblon had been considered the northernmost of the Visayan island cluster, and formed part of Western Visayas (Region VI).
Romblon is the country's leading producer of high-quality marble, comparable to that of Italy
http://lifesunfathomabledepths.blogspot.com/2011/01/marble-capital-romblon-romblon.html
Hit Count:  The last hit count was 1,608,090 on Monday.  The current hit count is: 1,640,189.  That makes a 5 day increase of: 32099.  That makes an average of almost: 6420 for those 5 days.  That would be:  2,3433,00 for a year.
Selling Food:  On Monday, the 14th, we started selling food again.  It's been almost a month since we have sold anything and frankly Lita was getting bored and hard to live with.  We have not started selling bar-b-que yet though.  Just the fish, pancit and whatever else they cook <oh crap .. I just sneezed and made a big mess on my arm> in the morning and the banana balls and banana-que in the afternoon.  I still think that is backwards.  The banana balls and que are more like breakfast food to me and the morning stuff should be afternoon food.  Who am I to say though, it almost always sells out and that's the important thing.
http://syndicaeduc.blogspot.com/2011/05/molo-island-romblon-marble-capital-ati.html
LolyKat:  I will be a little more active in the selling process than before, but still not so much.  Right now all I get to do is be sure we have enough of the soft drinks in the cooler and/or ready for the cooler.  Probably either the 5th or 12 of December we will be opening the store (LolyKat) back up.  When that happens I will get an additional duty of manning the store in the afternoon and early evening hours.  Lita and I decided that we (just us 2) will be the only ones that work in the store to avoid any mysterious disappearances of items.  We will have the door locked while we are in there also.  I'm also going to improve our inventory tracking to be sure that everything is accounted for.  It was handled too loosely previously and we ran into problems.  Another thing will be we will, at first at least, limit the things that we sell to items we know sell quickly, like cigarettes, coffee, candy and rum.  I believe there was a total of 12 items that I know we should begin with, including the soft drinks and maybe even start selling water and beer.
http://romblon.homestead.com/home.html
Credit:  I plan to give credit on a limited basis, and even then if they have something on credit, they will not be able to get anything else on credit until the first credit is paid.  Limited basis means just the relatives and probably a few of the trustworthy customers that have been using credit and have paid on time consistently.  I may be giving the security guards across the street free drinks from time to time also, plus paying off the children here with candy when they do good things.  I was going to do no credit at all, but decided I will give people the benefit of the doubt and trust them, but also not just be totally trusting.  Besides, some people here, even though working, work from paycheck to paycheck and have families to feed.  When it's close to payday, they have run out of money, not unlike people throughout the world.  As I said, I will let them get a little something on credit to feed their family, but they must pay that off before I will give the anything more on credit.  I guess I'll have to limit the amount of credit also though.  I guess P200 should be a good enough limit.  I don't know really it's all speculation right now.  Lita and I just may decide to do away with credit all together, which is what I'm advised from many of y'all to do.
http://my.opera.com/Pyrexia/albums/showpic.dml?album=66851&picture=821758
Bata:  I'm still willing to feed the kids a little bit of whatever I have, if their parents are unable to feed them.  I'll have some rice or peanut butter or maybe some vegetables for them.  I don't believe the children here eat near as many vegetables as they should anyway.  I'd have to be sure the kids stayed in the house and not bring anything home with them though.  I'd just be feeding the kids, not the parents.  Even that I'd have to limit to 2 or 3 times per month or I might be taken advantage of for being nice.  We'll see.  I just hope that we never have to feed them because their parents were able to do so on their own, all the time.
Brownout:  We had about a 25 minutes brownout on Monday evening from 7:02pm to 7:27pm.  The cable came back up okay, but a few minutes later it went out again (just the cable).  It stayed off only about 10 minutes though, I believe.  I had already given up on it, turned it off and went back outside so I didn't get an exact time.
http://thekayumanggitrails.org/2010/06/22/romblon-island/
Vicky:  On Tuesday morning I had to help Lita with the food service because Vicky had an appointment at 0800 with the welfare people.  Tuesday was the day that I started getting sick, so that wasn't my favorite day anyway.  Speaking of Vicky though, she heard last week that some of the people in her area might be moving out in January.  Moving out because the land that they have their houses on was bought and since they are just squatting anyway, they must move.  Now the company that bought them isn't just making them move with nothing.  They set them up with a sweet deal on some other property.  I had the details, but things change so much around here, I'm going to wait until they are actually done before I say anything else about it.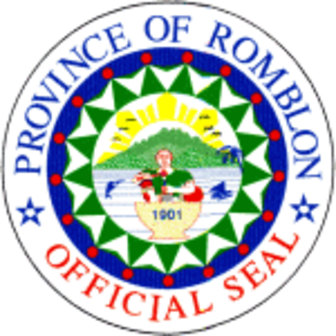 PacMan:  I've already told myself that I'm finished talking about this subject, but since I wrote this down before I said that to myself, here it is:  According to a survey done on TV Patrol on Monday night, 49% of the viewers believe that PacMan should have not won that fight on Sunday.  I guess it wasn't only me and my imagination then.  Of course this survey came out before the pictures of Marquez stepping on Pacquiao's foot, so maybe that would have affected the voting.  There … I'm done with that subject … boxing is stupid anyway.
http://www.ivanhenares.com/2008/04/romblon-romblon-is-heritage-town.html
New Link:  I added a new link to Blogroll.  It is called Zamboanga.  It is a site that you can go to to get just about any information you want on the different Regions, Provinces, cities, municipalities and barangays in the Philippines.  I was just starting to do a similar site when I came across this one.  It has way more information than I would have time to try to duplicate.  It might take away some of the hits on get on my site, but there is no way for me to match the information located there.
Affiliates:  You may have noticed that the click-bank (Affiliates) are no longer on the front page.  I got tired of them just being there and even when they were being clicked on, no one was buying from them.  I guess that their products are not so inviting.  They are still on the site under the Page – Affiliates, which you can located next to the Home button at the top.  Of course I still hope that someone will check them out and hopefully find something that they like, but they have been on the front page for 7 or 8 months now and they have done nothing for me. I also got rid of the Amazon stuff that was at the bottom of the page.  It also was not getting me anywhere, and it was getting few clicks.  I did keep the Amazon books and I moved it back to the top of the right column.  If it doesn't sell anything within a few months, I'll get rid of it also, probably. The only thing that has been getting any positive results, the Google Adsense, is still there.  In fact, I added another add at the bottom of the left column.  I was glad to see that the ad that did come up was different than the other 2 ads already on the site.  It might not get that many more looks, but every little bit helps.  I'm hoping to get enough hits on them to make it to the $100, so I can take that money and use most of it to go to Tacloban myself to get a few items at Robinson.  I particularly want to buy one of those Holiday hams I keep seeing advertised on TV.  I actually want to buy 2 of them and have a party here for everyone during the Christmas holidays.  It's not often they can get something like that ham, and since we won't have much money again this Christmas (hopefully next Christmas), Lita and I wanted to be able to give everyone here something that they may remember for awhile.  We figured ham, chicken (no turkey), dressing, potatoes, carrots, cranberries (if we can find some more) and a few nice pies for dessert would do the trick.
http://www.lakwatsero.com/destinations/travel-guide-romblon-island/
Victor:   Victor (Juvic and Grace's Dad) has taken over the job vacated by Emei.  He started on Monday morning.  He is unable to do too much manual labor, so this job is just about perfect for him.  The job is mostly an inventory job and he is good with numbers.  With him here, we get to see more of Grace and Juvic also, so that's a plus.  In fact, they were both by today because just about everyone went to the beach down the road.  Of course I didn't go, because I'm still not recovered from having a 'low batt'.  All you Filipinos and most of you expats know what that is, but if you don't know, and want to know, just ask me, I'll tell you.
Buying Food:  All day yesterday and today I have been thinking about a decent sandwich.  By decent I mean like something you would find in the US.  A Subway, Schlotzsky's or Jason's Deli type sandwich would sure taste good right now.  Today my thoughts expanded to a salad bar also.  Unless you have experienced it, you would not believe how much you miss a simple thing like a salad bar with all the goodies on it.  I eat simple salads too.  I mean I just use lettuce, 1000 Island and bacon bits (or sunflower seeds).  That's my normal salad.  Unlike Lita, she likes a little of just about everything on the bar.  Sometimes I add a little of a few things, but not often.  I do like the crackers, soup and desserts associated with the bar though.  There is a good chance that I may get an opportunity to experience a salad bar again soon.  Look in my story about Social Security that I will be typing up next.  It may be out today or, if not, tomorrow for sure.
http://romblon.islandsphilippines.com/romblon_natural_attractions.php
Never Apologize:  According to J B Books and Leroy Jethro Gibbs, you should never apologize, it's a sign of weakness.  Also according to a recent article I read in Problogger, you should not apologize for being late on a post.  Well I do apologize for being so late in getting this post out.  Sure I was sick, but I bet I could have done a little day by day and gotten it out yesterday at least.
Other Interesting Sites Today:
http://www.ivanhenares.com/2008/04/aglicay-beach-and-trangkalan-falls-in.html
http://cebuexperience.com/living-in-the-philippines/living-in-cebu/the-taoist-temple-in-cebu-city/
(Check out the pictures on this site and remember you can reserve a vacation to Cebu via MJ Services).
http://antipinoy.com/what can be done to lower the country's extremely high power costs that keep local and foreign investments away

http://www.flyphilippines.com/romblon-aglicayresort.php
Salamat, Paalam
Today in Philippine History
1899 – Emilio F. Aguinaldo, President of the fledgling Philippine Republic, 
begins his northward retreat
 to escape the enemy invading United States forces, two days after a council of war he attended decided to continue the 
Philippine-American War (1899 – 1914)
 through guerilla tactics;  Gen. Aguinaldo leaves Bayombong, Pangasinan with his staff and a forced commanded by one of the youngest generals of the Republic, Gen. Gregorio del Pilar; Aguinaldo, the leader of the second phase of the Philippine Revolution against Spain, was conned into thinking that the North Americans were his allies against colonial Spain, thus stupidly allowing  the free entry of the Bald Eagle soldiers into the archipelago that, in turn permitted the future enemy to position themselves for the  infamous
Mock Battle of  Manila
 that falsely showed to the world that it were the Americans, instead of the Filipinos, that defeated the colonial Spaniards in the Southeast Asian archipelago.
1936 – The Institute of National Language is established, created through Act 184 of the National Assembly, during the so-called Commonwealth Period of the American colonial rule of the Philippines;  Act No. 184 bestows the Institute with the responsibility of studying the various Filipino languages in the task to evolve and develop a common national language; more about  a year later, the Institute will recommend Tagalog as the basis of the Southeast Asian country's national language.
Photo credit: http://philippineamericanwar.webs.com/advancetomalolos.htm
1762 – The
 Ilokos Revolt begins
 under the  leadership of Diego Silang y Andaya in the  northern part of the Philippine archipelago  during the Spanish colonial times; Silang would  lead his people in the Ilokos province to a  short-lived liberation from colonial oppression,  including high taxes and forced labor, declaring  his
 Ilokano people independent
 exactly within a  month and making Vigan the capital of the Free Ilocos; most unfortunately, Silang would die  under the hands of traitor assassins hired by  colonial Spaniards–his erstwhile friends, 
Miguel  Vico, a mestizo,
 with help from Captain Pedro  Becbec, who will shoot him at the back with a  muskey six months later; Silang's wife,
Maria Josefa Gabriela
, of Ilocano-Itneg parentage, would continue the fight for freedom of the Ilocanos.1875 – 
Gregorio del Pilar 
y Sempio, future  Filipino revolutionary general and 
Philippine-American War (1899-1914)
, hero, is born in San Jose,  Bulakan, Bulakan; he assisted his uncle, Marcelo  H. Del Pilar, in his great 
propaganda work
  against the abuses of the Spanish friars and  when the Philippine Revolution against Spain  broke out in 1896, Gregorio or "Goyo"  volunteered for military service through Col.  Vicente Enriquez; one of the youngest generals, del Pilar would be known as
the "Hero of Tirad  Pass"
 during the Fil-Am War, fighting the enemy  Bald Eagle soldiers to his last breathe in the bid  to enable the escape of his President, Gen.  Emilio F. Aguinaldo of the Philippine  Republic-under-imperialist-siege. 1897 – 
"Purely volunteer"
 Filipino mediator 
Pedro  A. Paterno
 communicates to the  Spanish  governor-general Primo de Rivera that the leader  of the Filipino revolutionary movement, Gen.  Emilio Aguinaldo y Famy, has accepted the  Spanish 
proposal of amnesty
; to forge the  amnesty pact, Paterno, who did not join the  
Philippine Revolution of 1896
 but was appointed one of the framers of Aguinaldo's  short-lived Malolos Constitution, has shuttled  between Manila and Biyak-na-Bato; the rocky mountainous town of Biyak na Bato in Bulakan  province was where the revolutionary forces retreated to after a series of defeats following 
the demoralization 
of many Katipuneros as news  of Aguinaldo's power grab from, and execution, of the instigator of the Revolution, Andres Bonifacio y de Castro, spread in  mid-1897.
Photo credit: http://www.focus-philippines.de/silang.htm
1777 – A colonial Spanish decree recommends than an institution for confining
 vagrants and  dissolute persons 
be established in the  Philippines, some 200 years into Spain's  colonization of the Southeast Asian archipelago;  around  69 years later, colonial Spain would issue an  
anti-vagrancy law
 that would include the  one-month employment of the
idlers in public  works before being sent back to their  hometowns.
1935 – The American colonial-era Commonwealth  of the Philippine is 
inaugurated with Manuel L.  Quezon as President of the Philippines and  Sergio Osmeña, Sr., as Vice-President
; Quezon prevailed over presidential rival Emilio F. Aguinaldo, the former being the ayuda-de-campo of the latter during the
Philippine-American War (1899-1914)
, apparently over the issue of Aguinaldo's power grab from, and execution of, the 
original leader of the Philippine Revolution
, Andres Bonifacio y de Castro; prior to the inauguration, the Philippines had an insular colonial government, a kind of territorial colonial government 
that reported to the United State Bureau of Insular Affairs
 beginning about 1901 when the imperialist Americans began to establish themselves into the islands but the 
Filipino-American War
 still raging, mostly guerrilla-style from the end of the Filipino freedom fighters.  Photo credit: http://www.senate.gov.ph/about/history.asp