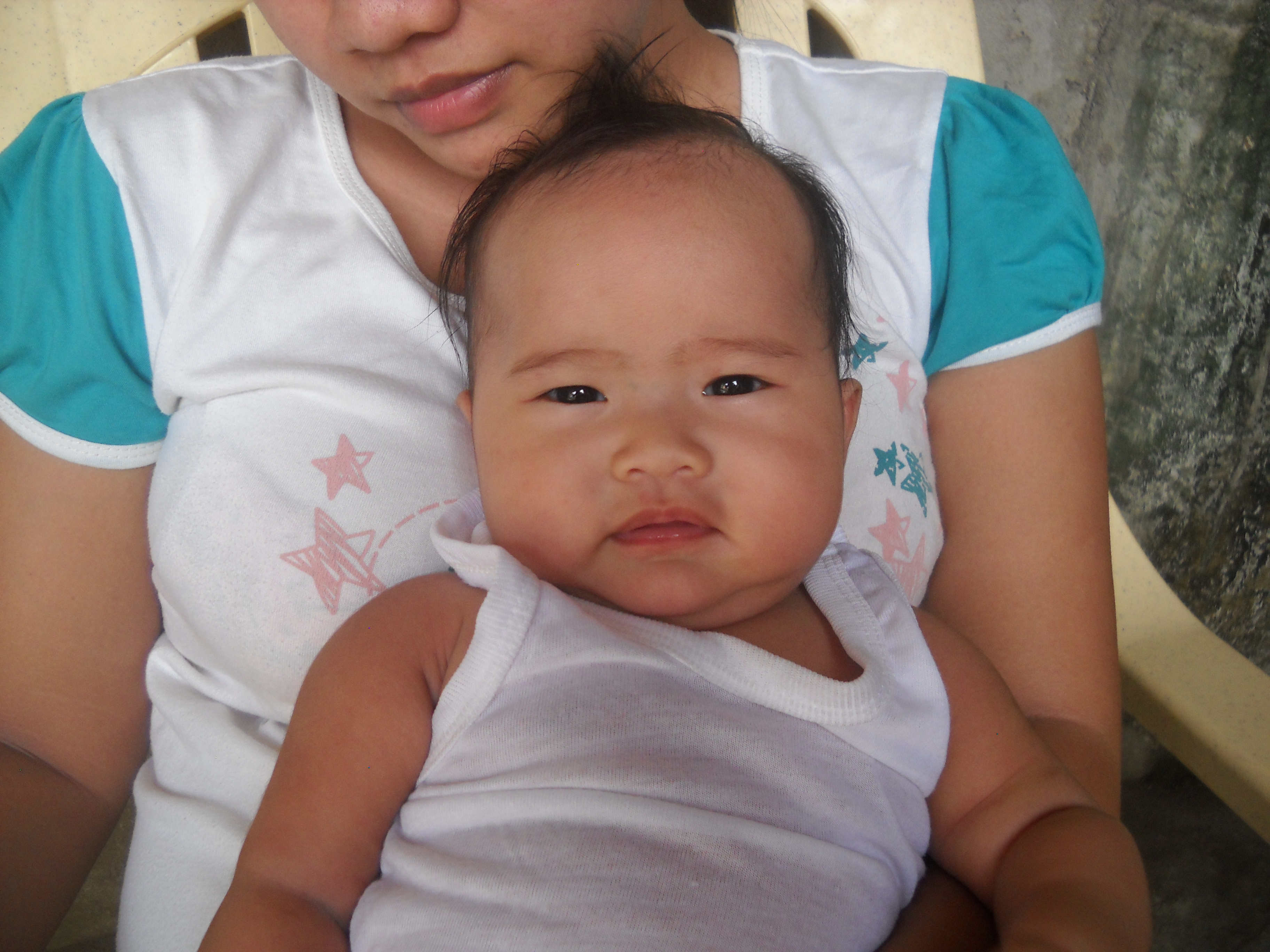 [smartads]  As most of y'all probably know, when I left for our 'vacation' to Texas, I had my weight down to 270 lbs  (123 kilos) from 330 lbs (150 kilos).  While we were back in the good old USA, I gained back 21 lbs (9.5 kilos).  Now I have to go through all that losing weight again and I don't think it's going to be so easy this time.  When we first got back, I initially lost 3 pounds, but that is back now.  I think my body has adjusted to the food here and it's going to be more difficult to lose.  I'm definitely going to have to do some type of exercise program, because as of now, the weight is not coming off.  In fact I have gained another 3 pounds, so now I am at 294 as of last weigh-in a couple of days ago.  I swore to myself that I would never go back to being 300+ pounds, but I'm pushing it right now.  I guess I'll have to try to stay away from the Our Daily Bread Bakeshop as much as possible, and get off my butt and exercise.  At least walk downtown a few times per week.  I can always bring the camera and take pictures.  Heck I could walk by the area they are suppose to be building the Robinson Mall and see if any progress is being made.  I heard that pretty much nothing has been happening there.  It's a long walk, but I can do it and I can always bring P10 to get a ride back.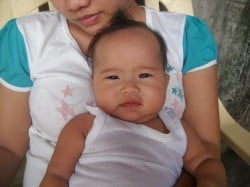 That reminds me though, the bakeshop here is now open 24/7.  It just started doing that recently, but Lita just told me today.  They hired a couple of young ladies to watch the store for them at night and Chatty, Neneng and even Titing help sell things when necessary.  To the best of my knowledge the other bakeshop they own still closes around midnight.  I still have to get a picture of that one and find out the exact location of it.  All I know is that it is in the barangay that is past the river bridge downtown.  I don't know the name of that barangay, but I'll bet that if Rick is reading this, he knows.  Probably a few of y'all do.  I guess I'll have to start paying more attention when I'm in the area.
On this past Wednesday morning, I had my final fantasy football draft.  This year instead of having 47 teams, I have restricted myself to 12 teams.  I still like playing the fantasy football, but taking care of the website is more important to me.  Last year with the 47 teams, I didn't have time to keep up with them properly AND take care of the website, so I had a pretty bad overall record last year.  Usually I win about 1/2 of my leagues and place 2nd or 3rd in another 1/4 of them.  Last year it was more the other way around.  That effects my over trophies and winning percentage that Yahoo is getting track of for everyone.  I hope to do better this year, but I still will not let that interfere with the blog.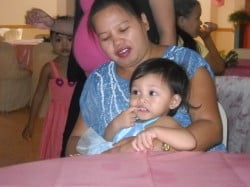 As I told you 1 or 2 posts ago, we now have linoleum on our floors.  It sure has made things around here better for me.  I don't have to put my flip flops on every time I want to go somewhere in the house.  In fact, the opposite is true.  I now must take my flip flops off when I come in the house.  That's okay though, because I'm in the house more than I am out of the house.  Also I can now wear the knitted slippers that my grandmother made for me.  I have 2 or 3 pairs of those, but only 1 here right now.  The other 1 or 2 pair are in one of the balikbayan boxes that have yet to arrive from our last trip.  They are suppose to take 6-8 weeks, so it must be getting close to that now.  Actually this is the 7th week, so we should get them by the end of next week.
Remember that I told you that I broke a picture of myself that I have had for 35 years?  Well I talked to my mother and she does have another picture or 2 of me in uniform from way back then.  I don't know if it's the same picture or not, but it's okay.  Evidently there is a way to take the picture, bring it to HEB and get an actual duplicate made of it.  I guess I'm behind the times in picture restoration because I have not heard of that.  My Mom said that a couple of my sisters have done it already.  I hope she's right and she just didn't hear it wrong.  I'd like to have an old picture of me in uniform just to look at it and remember those days, at least once in a while.
Well the Dallas Cowboys won their first game.  It is even sweeter because of it being the New York Giants they beat and because of last year.  Since they do not have the NFL on TV here, I mostly just watched the stats come up at NFL.com.  I did find a place on the Internet to watch the last part of the game though.  It kind of locked up late in the 4th quarter, but I did get to see part of the action.  I was happy for that.  I was not happy with the number of penalties that Dallas had though (13 for 86 yards), especially 7 of them being before the snap.  That definitely needs to be cleaned up.  Now if they can just figure out a way to beat the bEagles, I'll be even happier.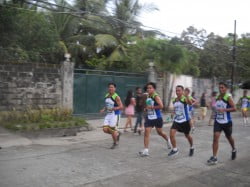 I often think that I should invest in a metal detector.  This being the Philippines and this land being so much a part of World War II, I bet I could find a lot of things on the beaches and other areas around here.  I hope I don't come across any unexploded ordinances, but that's probably a long shot.  I'll be happy with some old coins and maybe some souvenirs.  I wonder how many people have already had metal detectors out here.  I have never personally seen anyone, but I'm not at the beach all the time.  I could do all the detecting and bring on of the younger nephews with me to do most of the digging.  Of course I wouldn't mind paying him for his trouble.  I could probably give him P50, maybe P100, depending on how long we stay out, and he would be really happy.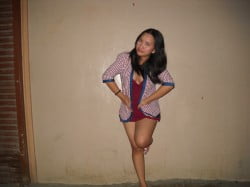 I found out on Thursday (yesterday) that we will be going to Mar's house on Saturday (tomorrow) and then be heading out to the festival downtown from his house.  He lives close to downtown so we can just walk and not have to worry about traffic.  Although it will be mostly pajak-pajak traffic.  I need to get my camera back from Cathy before tomorrow so I can take pictures of the festivities.  She has the camera to get copies made of some pictures she previously took.  Like I said before, I seem to be the only one with a camera around here and it is borrowed often.  Mark would like for me to take some pictures of the goings on downtown during the festival so he can see what he is missing.  I wanted to do it anyway, but that gives me extra incentive to do so.
Salamat Y'all
The soldier above all others prays for peace, for it is the soldier who must suffer and bear the deepest wounds and scars of war.
Douglas MacArthur
—–
Here are a couple of interesting websites.
This first one has the entire speech of FDR on December 8, 1941.  It also has other intriguing things.
 http://atexanabroad.blogspot.com/
And this one can teach you to talk Texan, if you want to buy the flash cards.
http://gotopublicschool.com/austin/talk-like-a-texan-flash-cards
Scientific Knowledge:  The energy released in one hour by just a single sunspot is equal to all the electrical power that will be used in the United States over the next million years.