[smartads]  As I promised I have the newer pictures of the Marju Krisel Hotel and Resort here in Calbayog City.  They have upgraded their facility and I must say that it does look better.  I have not personally been back to it since the upgrade, but I have several pictures from Blair that he sent me via Skype.  I like going there because of the great pool, but I don't like it when it's crowded.  I have been thinking about getting over there after dark so I can see the lights around the pool lit up.  I believe they have torches all around the swimming area and the picnic tables.  That's probably a nice looking sight to see at night.  I have a link here to their Facebook account in case anyone has Facebook and would like to check them out.  To the best of my knowledge they do not have a webpage, but I would think that one is coming soon.  I found 2 Facebook accounts for Marju Krisel, here is the other one.  I don't know which one is the official site or if both of them are.  I just clicked "Like" on both of them and will check them from time to time to see what they have going on.
I also said I would have links to older posts.  Here is the one for today.  It is my Initial Post.  I sure have learned a lot of things since then.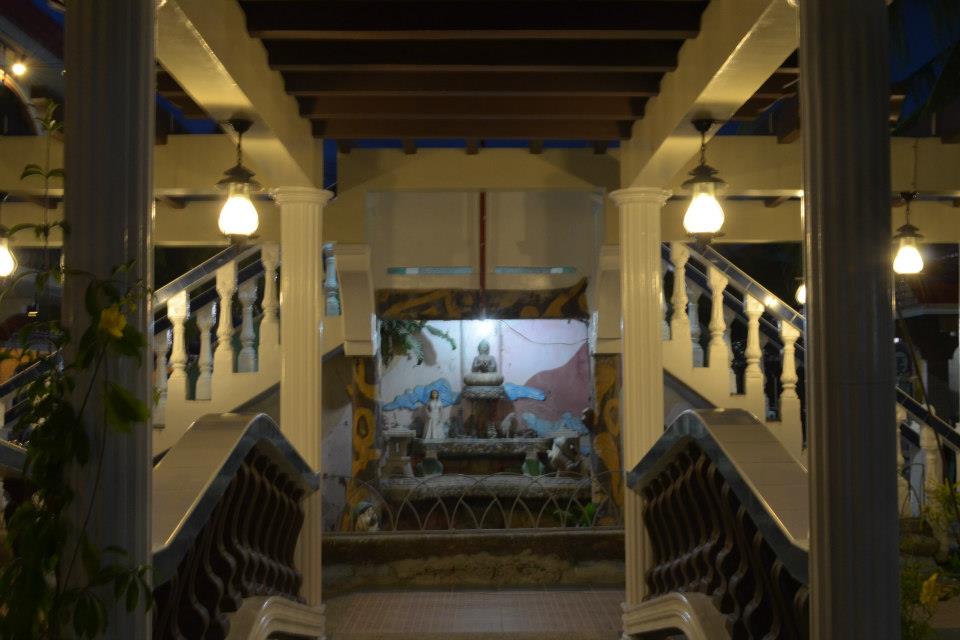 I went by to pay my Internet the other day and discovered that they did adjust my account a little bit from when I was on vacation.  Although I told them that I would be gone for at least 2 months and I wanted them to temporarily suspend my account while I was gone so I would not get charged, they didn't do it.  When I returned I had to pay for 3 months to get caught back up.  For some reason they gave me about a P450 credit.  I didn't argue about that since I still think what they did is not right.  Evidently since the account is in Ramil's  name, then he has to be the one to request the suspension.  Well they didn't tell me that when I was there.  They told me they would take care of it and I didn't get any follow up.  No follow up seems to be the way they do business here though.  I know that if I had a business, I'd follow up to try to keep the customers as happy as possible.
When I went to pay on the account, I did not have my bill.  It has been late and/or never arrives on more than one occasion.  As I was paying, the lady behind the counter asked if I wanted to sign up for paperless bills.  This is the first time it was offered to me.  She said that since I am the one using and paying for the account that they could go ahead and do that.  So I did.  I didn't even know they offered the service and now I'm wondering what else they have that I don't know about.  I still have plans to get a cell phone through them that has international calling capabilities.  I hope that they have something that I can use while visiting other countries to call back to the Philippines.  I don't know all their programs, but I do know they have something on international calling.  I think I saw it had a limited amount of calling time for international though.  I'll check more on it later.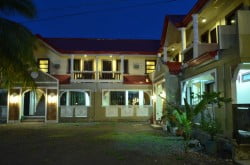 I walked outside a couple of days ago and saw Pam cutting up some tomatoes.  That got me to thinking about pico de gallo.  I really like the pico, so I decided to make some.  I don't have any cilantro, not the fresh one anyway and I don't like the dried one much, but I have the rest of the ingredients.  So I cut up 10 of the small tomatoes, 2 regular sized onions and 21 of the little hot peppers.  I mixed it all in a bowl and added the juice from 10 calamansi (small lemons).  It came out well and of course I shared some with whomever wanted some.  Neneng likes it and Titing thinks it's okay.  I used it on a couple of my fried potato sandwiches and it was nice and spicy.  I still wish I had some Tex-Mex to go with it.
Speaking of Tex-Mex cooking.  Lita has been making a small push to get an oven for the house.  The little 2 burner propane stove is okay and is fine for cooking, but you can't bake on it.  We are missing out on a lot of different things to cook without an oven.  I think that most of the things that you can do in an oven, the cousins don't know about.  Lita was explaining some of the things she can make in an oven and they had no idea about anything like that.  We could be opening up a whole new idea of cooking for the people around here.  We plan to have a couple or three items of Tex-Mex on the menu of our restaurant when/if it ever gets open.  I think it will, but I'm just a bit impatient.  At least I won't have to worry about doing the paperwork for the restaurant.  Judith will take care of that, but Lita and I will be around in case there are some unforeseen complications.  Some of the workers at the Ciriaco Hotel and Resort still think it's a good idea and keep reminding Lita about it.  I'm pretty sure we can depend on their business.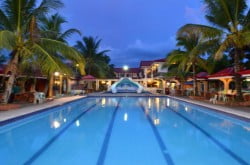 In the last post when I told you that Pam works for Neneng, I was wrong.  It happens.  Lita informed me yesterday that Pam will be working here for us at least Monday, Tuesday and Wednesday.  She will be working for Judith on Thursday, mostly just washing clothes.  I thought it would make more sense to have Pam work on Monday, Wednesday and Friday, but evidently Pam has a son that has a lot of school activities on Friday, so we didn't want to get into the way of her attending those.  Of course when Lita starts up cooking BBQ, which I think is within the next couple of months, Pam will probably be working Monday-Friday helping out around here.  I'll let Lita and Judith work all that out.  Pam has worked for Judith for many years while she had Joyous Eatery, so I'm sure it won't be much of a problem.  In addition to her salary, not sure of what that is yet, probably P1500 ($37) per month, Pam will also get transportation back and forth home, plus food to eat here and some to take home when she leaves.  It's a good deal for here.  Not too many people make so much money with those kind of benefits in this area.  Heck a lot of people around here don't even have jobs.  I think we are lucky to have such a hard working person working for us.
We had a parade for the Sarakiki-Hadang Festival  go by the house this morning.  I wasn't told and didn't have much of a warning so I missed out on getting any pictures.  It wasn't much of a parade, but for as little as it was, it sure was loud.  They have a lot of booths set up downtown, blocking the streets, but that happens for the annual fiesta and other events on a regular basis.  It is a fiesta for the Our Lady of Nativity and the word "Hadang" means "Offering".  It's one of the biggest holidays in Calbayog City, maybe the biggest.  It is always held in early September and lasts for about a week.  I need to get downtown, with the camera this time, and take a few pictures of things going on.  I still need to get any new pictures of the hotels and restaurants, plus check on the current room rates at all the hotels that I already have listed on this site.  I've only got 3 restaurants on here, so that needs to be increased also.  I know there are more of them because I've been to them.  I'll have them on here soon.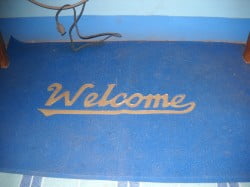 You may have noticed that the post "Philippines Retirement Story" was re-posted.  There will be some of the older post popping up every now and then.  I'm hoping that people that didn't get to read them have that chance.  I'm only re-posting the ones I consider as being worth re-posting though, not all of them.
Well that's enough for this post.  Thanks for reading and I hope I was able to entertain you and/or give you some good information.  As always let me know if I can answer any Philippine questions for you or if you are heading this way, I'll try to make your trip a little easier if I can.
Salamat Y'all
Alexander Hamilton started the U.S. Treasury with nothing, and that was the closest our country has ever been to being even.
Will Rogers