[smartads]
Well it's that time of the year when we need to leave the Philippines for at least a day so we can get a new balikbayan stamp for our passports.  We'd love to be able to go to Texas this year again, but since we have not won the lottery yet, that just is not financially possible.  We will next year though and if we actually do win the lottery before then, we'll head to Texas also as soon as possible.  For now though, this is our plan.  To save as much money as possible, in case we get stuck again this year, we will be taking the bus instead of flying.  We will be taking the bus (DLTB) from Calbayog to Pasay (Manila).  From there we take another bus (probably 5 Star) to Angeles City.  I've checked the schedule for Space A flights out of Clark and the next few days look promising so we hope to get out pretty quickly.  The bus we are taking from here is the express bus, the one with the greyhound on the side of it.  I asked at the station and was told the the express bus only stops 2 times versus like 5 times for the regular bus, the express bus has better suspension plus the express bus has a CR (comfort room aka rest room).  We were about 1 1/2 hours into the trip when I started taking notes.  There is a CR and I have not bounced out of my seat yet.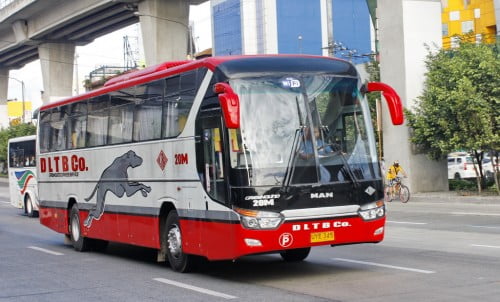 The bus at Calbayog was suppose to arrive at 5 pm.  Of course it was right on Filipino time at 5:57 pm.  We were not even allowed to get on the bus until around 6:30 pm because someone said that their cell phone was stolen and they were checking (patting down) all passengers as they got off the bus and checking their bags.  When everyone was off they also check any baggage left on the bus.  I don't think they ever found a cell phone.  Someone probably just misplaced theirs.
We arrived at the ferry in Allen around 8 pm.  We actually got on the ferry pretty quickly.  By 8:20 pm we were seated on the 2nd level.  In that few minutes of waiting to get on the ferry, I was attacked.  I was attacked by a member of the la cucaracha gang.  I knew they'd find me.  If you don't know what I'm talking about, then read this story: La Cucaracha Gang.  If you know, read the story already or just don't care, here is the rest.  That dang cockroach flew straight into my chest and I just grabbed it with my left hand, gave it a little squeeze and tossed it into the bushes off to my left.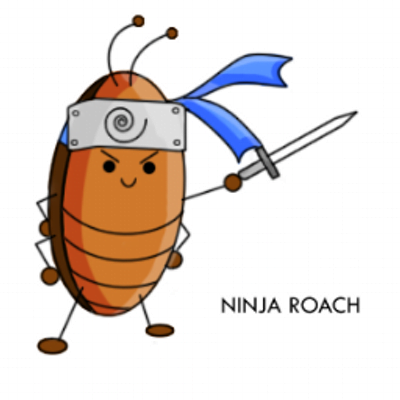 Once on the ferry I noticed that the Mountain Dew was only P50 per bottle (plastic) so I got two of those.  I sat down in the front row nearest the railing so I could get the cool breeze once the ferry started moving.  While sitting there observing 2 cockroaches running around on the wall, I'll be danged, one of them attacked me too.  It flew right at my face and I had both hands occupied with my 2 Mountain Dews, but I tried to swat it.  The bottle came flying out of my hand, but at least it didn't go overboard.  That little sucker got away, but I put my Mountain Dew down and dared him to attack again.  About 15 seconds later it did.  Came running right at me, but met Mr. Foot and that was that.  The kid sitting just down from me looked a little afraid though.
Walking around on the ferry was difficult because the ocean was a bit rough.  We did arrive in Bicol at Matnog Port safely though in just about 2 hours time.  We transitioned back to our bus (#24M) and continued our journey.  Things were going well and we were right on schedule, then there was the delay.  Without all those extra stopping places we should have gotten into Pasay about 2 hours faster than the regular bus, but that didn't happen.  It didn't happen because of the accident.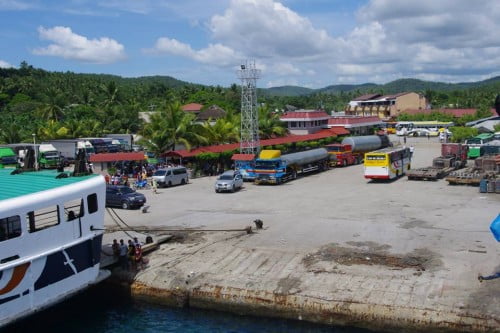 This seems like a good place to stop for this post.  I'm trying to keep the posts a little shorter so I can get more of them in.  I actually did not take too many pictures on this trip and none to this point.  I will have 2 or 3 in the next post though and I think 2 or 3 in the rest of the posts for this trip.
Salamat Y'all.