[smartads] Wives are wonderful, aren't they?  Sometimes I'd like to strangle mine, like this morning.  She got up, went outside, opened the store, came back in, woke me up, told me she was going to buy some fish and I needed to get up to watch the store.  All this at 0625, a little more than 1 1/2 hours before we are suppose to open.  But … I'm out here.
Taguig (formerly spelled as Tagig; Filipino: Lungsod ng Taguig) is a highly urbanized city located in south-eastern portion of Metro Manila in the Philippines. From a thriving fishing community along the shores of Laguna de Bay, it is now an important residential, commercial and industrial center. The recent construction of the C-5 highway and the acquisition of the Fort Bonifacio development area has paved the way for the cityhood of the municipality. It will also be accessed by the future C-6 Road.
http://en.wikipedia.org/wiki/Taguig
http://www.skyscrapercity.com/showthread.php?t=452798&page=34
http://www.weather-forecast.com/locations/Taguig
Taguig City lies on the western shore of Laguna de Bay and is bordered by Muntinlupa City to the south, Parañaque City to the southwest, Pasay City to the west, Cainta and Taytay on the northeast and Makati City, Pateros, and Pasig City to the north. Taguig River, a tributary of the Pasig River cuts through the northern half of the municipality and Napindan River, also a tributary of the Pasig forms the common border of Taguig with Pasig City.
The city ranked first among Philippine cities in the Ease of Doing Business Index, conducted by the World Bank's International Finance Corporation
The original 800 farmer-fishermen settlers of the area were good at threshing rice after harvest. Hence they were referred to as "mga taga-giik," and their settlement as "pook ng mga taga-giik." Spanish friar Fray Alonso de Alvarado, together with conquistador Rey Lopez de Villalobos who crossed Pasig River to reach Taguig in 1571 found "taga-giik" difficult to pronounce, and could only produce the word sounding like "tagui-ig." So many mispronouncements later, "tagui-ig" was shortened to the present day "Taguig."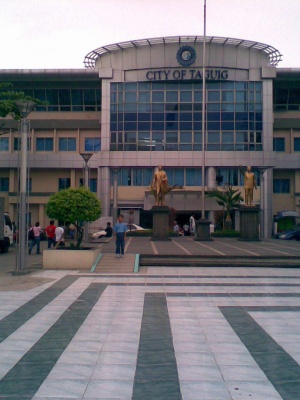 http://www.zamboanga.com/z/index.php?title=Taguig_City,_Philippines
I was too tired to cook or really do much for breakfast, so I finished the first of 2 bags of Doritos we bought in Tacloban.  I had it with some of the salsa.  The Doritos were the first to completely be gone of all the stuff we bought.  I have started other things but they still have a ways to go.  I also am on my 2nd cup of that extra strong coffee.
Last night while cleaning up some of the clutter in the computer room, I found my Dallas Cowboy mug.  That's what I'm using for my coffee.  I need to tell Lita to let Vicky and Jay know not to use that mug and I think I'm going to do the same for my Red Horse glass too.  Actually maybe I'll just bring them both in the bedroom, that way I don't have to worry about anyone using them except me.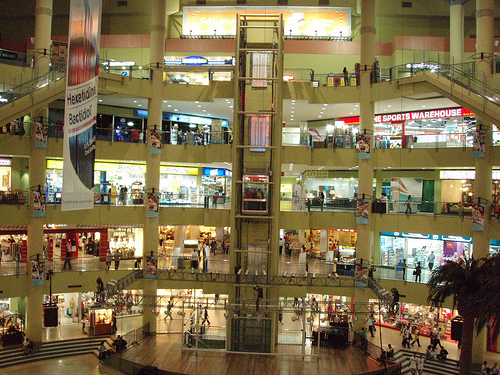 http://www.paraisophilippines.com/category/metro-manila/taguig-city/
At this point of the morning I have made a whole P13 (.30), so it has not been worth being up before 0800 yet.  Lita said she wouldn't be too … well there she is, arriving in a pajak-pajak.  She still prefers the slower mode of transportation versus the tricycles.  She is suppose to come take over for me in here so I can go back to bed, but she went into the house.  She probably has something to do first, I hope.  I don't know if I'll go back to sleep now or not.
Okay, so I went back to sleep a little while, but not as long as I should have because I'm losing it here again tonight.
Around about 11:30 I made 3 grilled cheese sandwiches.  It is so nice to have real cheese and not the filled cheese stuff.  I also have the Gardenia white bread, so the bread is good also.  They were really good sandwiches.  I gave Lita a small piece of one and Casandra an even smaller piece.  I think Cathy helped her eat that small piece though.  Cathy must have liked it because she came in and asked me how I made them.  Grilled cheese sandwiches are not well known around here, but I'll be trying to introduce them to everyone.  Maybe at the next party I could make several of them and cut them into smaller finger sandwiches.  I don't want to make too many though, because even though they get on me about not trying their food, they all don't always want to try what I come up with.  But grilled cheese?  Come on, everyone should at least try that, right?
http://metromanila.inetgiant.com.ph/manila/addetails/rosewood-pointe-near-the-fort-global-city-brand-new-unit-rosewood-pointe-5min-to-market2-php2950000-2bd/3215459
When it was around 1:15pm, I got a pedicure.  I don't mind getting those, but I don't get manicures, I do those myself with my teeth.  The lady that does the pedicures here, also gives a short foot massage when she is finished.  It's not a professional one or anything, but it feels good.  The only thing I don't like about the pedicures is that when she puts the alcohol or whatever it is she uses, it's pink.  Now my toe nails are pinkish.  I told her that next time I'd like for it to be blue or green or anything except pink.  I don't think she can do that though.  Neneng joked that since my toe nails were pink, I am now gay.  I joked back that if I am, she better keep her husband away from me.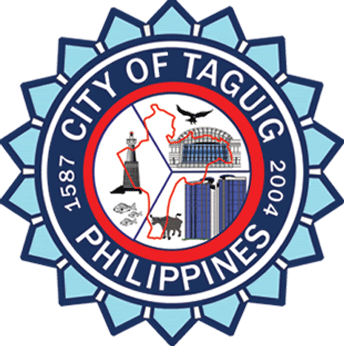 At 2:50pm Lita decided it was time for her to take a nap.  That leaves me to be the one to watch the store.  Have I mentioned recently that I'll be glad when the bakery takes over this store?  Well I will be.
I just finished bag #2 (of 5) of Mexican peanuts.  I also had a .5 liter bottle of water.  With just those 2 things, I feel bloated.  Lita says she will be cooking chicken adobo later, but I hope she waits at least 3 hours before she starts.  It's almost 3:00pm now, so 5:30pm to 6:00pm would be a good time for her to start as far as I'm concerned.
http://www.tripadvisor.com/Hotel_Review-g1758900-d2302320-Reviews-BEST_WESTERN_PREMIER_F1_Hotel-Taguig_City_National_Capital_Region_Luzon.html
It's 4:48pm now and I'm seriously considering closing this store if Lita will not come out here to watch it.  I've been out here almost all day and I'd much rather be on the computer.
Next month we will be going to Tambis, actually St. Bernard, to help celebrate Poppa's 90th birthday.  I don't know why they decided to have the party in his hometown this year.  Yeah, I know, 90 years old is a long time, but so is 89 and they had a fine party here last year.  Maybe it was requested by Poppa and it's very hard to say no to Poppa.  He and his wife do so much for all his kids and Lita when they were able.  Now everyone else needs to give back.  I suppose it's something I should not miss and I think Poppa is super cool, but I'd much rather same some of the money to go to Texas at the end of April.  It should not be that much to go to Tambis though.  I'm pretty sure that we will be going with Titing & Neneng, but I'm not sure of the mode of transportation.  Maybe in the Grand Tour vans again.  If my Nissan was registered, that would be the way to go.  Like I said, soon everything will all come together and it will be wonderful on all levels here.
Since she wants to cook the chicken adobo later, Lita's going to need chicken.  She went downtown again.  She got lucky going there this time because Ado had stopped by the house to get something and he was heading that way.  She rode for free with him.
http://www.makatistay.com/taguig.php
Lita returned about 5:20pm, but she is not ready to start cooking yet.  That's fine with me.  I'm still not hungry.  She did however come out to LolyKat (finally) to watch it for awhile.  I went to bed.  I never really got to sleep, but it was relaxing.  About 6:00pm, Lita came in and she had already closed the store.  She got Jay to put the big window down for her.
Around 7:30pm, she finished cooking the chicken/pork adobo mix and it was time to eat.  I did it, but I wasn't all that hungry.  I did eat 4 pieces of chicken adobo with rice and 2 glasses of Raspberry/Cranberry juice mix.  That is my favorite juice mix.  I also like the Grape/Cranberry, but they didn't have that in Tacloban.  I do have some Apple/Cranberry.  I didn't see any straight Cranberry juice or I would have gotten that one too.
Sometimes I wonder that when we go to Texas, am I going to want to come back.  Most likely I won't want to, but I know I must.  Unless I want to get a full time job back in Texas, I need to return here.  Pretty soon all will be well here, so I don't want to jump ship right before the hole is plugged.  Besides, if I stay there, I most likely will start gaining weight again because I have not trained myself to not eat too much yet.  When/If I ever get to start exercising properly, then maybe I can begin that process.
http://manilametro.blogspot.com/p/sole-mare.html
Thanks for reading and I hope it didn't put anyone to sleep.  It's 10:01pm now.
Salamat, Paalam
From the Brochure
Educational Institutions
Northwest Samar State University (NWSSU) (Mar is vice-president here), Christ the King College, STI, LaMilagrosa Academy, Public Elementary Schools, National High Schools, Calbayog Christian Faith Academy, St. Augustine International School.